The Big Safety Tip DoorDash Drivers Need To Know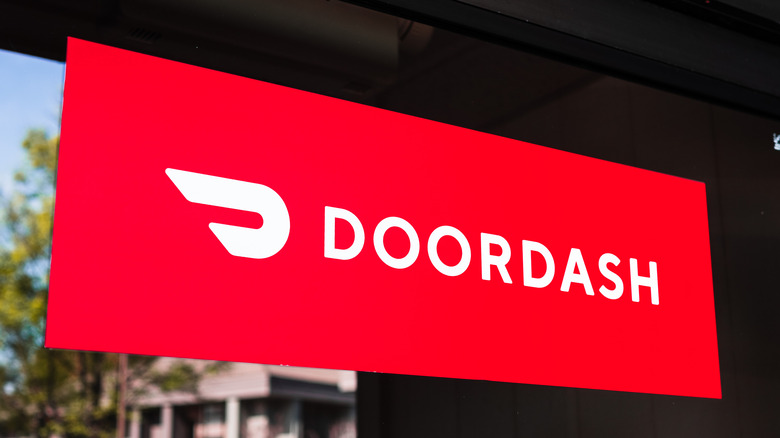 Shutterstock
Food delivery, once merely a time-saver and a convenience, became a necessity for many people with the arrival of the COVID-19 pandemic. Now, for many of us, these apps and the food they bring to our doors are part of our normal lifestyles. Led by businesses like DoorDash, Uber Eats, Grubhub and Postmates, according to QSR magazine, the delivery industry grew 20% between 2015 and 2020. According to Statista, the online food delivery segment will generate $31,908,000 in revenues in 2021.
While there are stories about delivery drivers and customers becoming friends (per In The Know) or even snowstorm roommates (per The Washington Post), it's wise for drivers to remember that customers are strangers, and as a general rule, should be kept at arm's length, at least until they get to know them.
That's why a recent Reddit item caught our attention. Subredditor u/DefNotAShark (who is not a Dasher, but a concerned DoorDash customer) offered some safety advice for drivers working for the popular delivery service in a Reddit post titled "Safety Tip: Do not leave the default voicemail message on your phone."
The poster advises Dashers to take an important step to keep their phone numbers private, explaining that DoorDash has a proxy number setup, the purpose of which is to protect drivers' personal cell phone numbers and make them inaccessible by customers. This feature is helpful, except that a customer can still access the Dasher's personal phone number if they do not set their own voicemail message. 
Dashers should change their voicemail message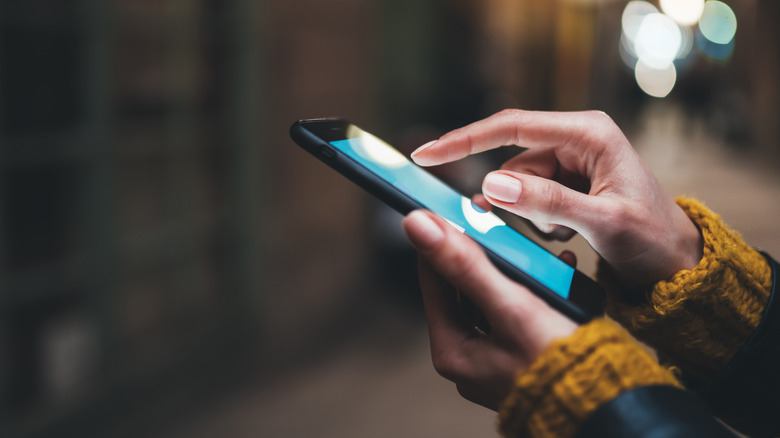 Shutterstock
Most phone carriers' default voicemail messages recite the owner's phone number for the caller, which could lead to angry calls, or, for a determined and research-savvy individual, "a scary pile of personal data" that drivers would definitely not want customers to have, the Reddit user warned. This includes social media accounts or even home addresses. All of this is accessible, u/DefNotAShark points out, with "basic Google searching and public tools such as social media and online court records."
Of course, while most customers won't seek revenge for a late order or cold french fries, "I've worked with customers long enough ... and I would not want them knowing my personal number, or the litany of data that can be accessed with it," u/DefNotAShark says.
The Redditor's suggestion: Make sure your outgoing or default message does not contain your phone number or your last name so that "the proxy phone number can do its job and keep you anonymous." Readers of the thread were appreciative. "Thank you so much I didn't even think of this. Changing my voicemail now," reads one of the comments. Another Dasher said: "Yea I didn't think bout (sic) this till I heard a customers (sic) phone number on voice mail."
Another commenter reiterated the OP's point: "Yes, people would be horrified at just the amount of information about your personal life one can get from a phone number and first name." If you're a Dasher, we suggest changing your outgoing message ASAP.