Here's What Barack Obama's Birthday Menu Will Look Like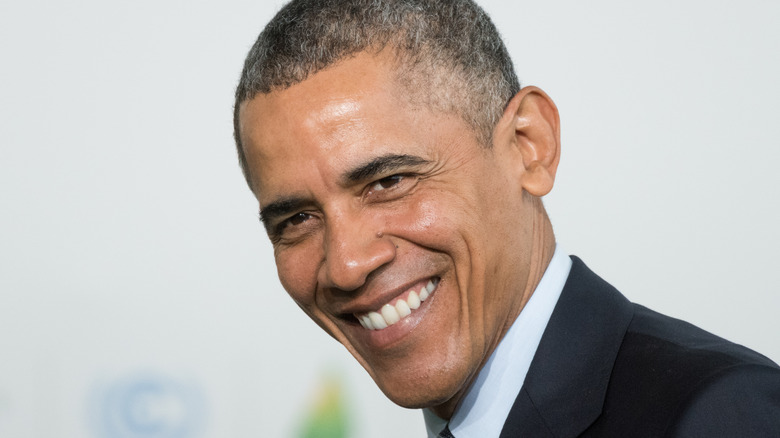 Shutterstock
Can you believe former POTUS Barack Obama is now 60? For a man of such modest years, he's accomplished far more than many of us could even hope to do should we live three times as long. Serving two terms as president before he was even in his mid-50s, that's not something you see every day. In fact, the only other president to accomplish such a feat was Theodore Roosevelt (via The White House), so it's evidently a once-in-a-century phenomenon. In the five years since he's left office, Obama's also helped to get his former VP Joe Biden back into the White House, penned the bestselling autobiography "A Promised Land," and co-hosted a podcast with Bruce Springsteen.
Well, even such a busy man can take some time off to celebrate such a milestone as the big 6-0, and that's just what he'll be doing this weekend on Martha's Vineyard. Although Bloomberg notes that the birthday celebration was originally planned as a gala event with hundreds of invitees, it's been scaled back due to COVID-19 precautions and will now consist of just Obama's family and close friends. Although we don't yet know exactly who will be in attendance, we do know what they're going to be eating as the menu was specially planned to be making a statement about where priorities lie for our former president.
Obama's birthday guests will be treated to a variety of vegan foods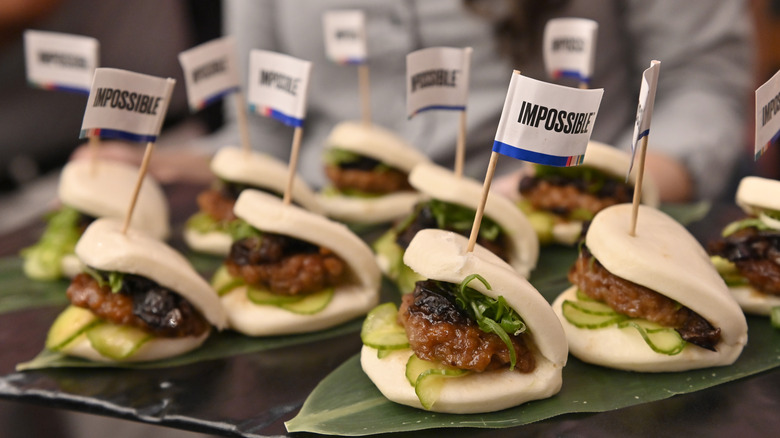 David Becker/Getty Images
During his presidency and afterwards, Obama has been a staunch supporter of the environment, and also an advocate for good health — in fact, without his healthcare initiative, it's likely that millions of Americans would still be without insurance coverage. The menu for his 60th birthday celebration (the actual big day was August 4) indicates that both of these topics are still very near to his heart, as Bloomberg reports that the menu will be a meat-free one. As they see it, Obama choosing to celebrate with a plant-based menu will serve as quite an endorsement for the different meat alternatives that his party will feature.
Foodie musician Questlove not only planned Obama's birthday bash menu, but also contributed his own recipe for cheesesteak egg rolls made with Impossible faux beef and Perfect Day's vegan "cheese" sauce. Other items guests will be served include plant-based egg substitutes from Eat Just, as well as Impossible Spam musubi, the latter probably meant as a nod to Obama's Hawaiian roots. No word on the former president's birthday cake, but it seems likely this may be vegan, too. Perhaps the cake will even be made with aquafaba, the bean byproduct that makes a surprisingly egg-cellent egg replacement.