Jacques Torres Broke This Important Rule On Chopped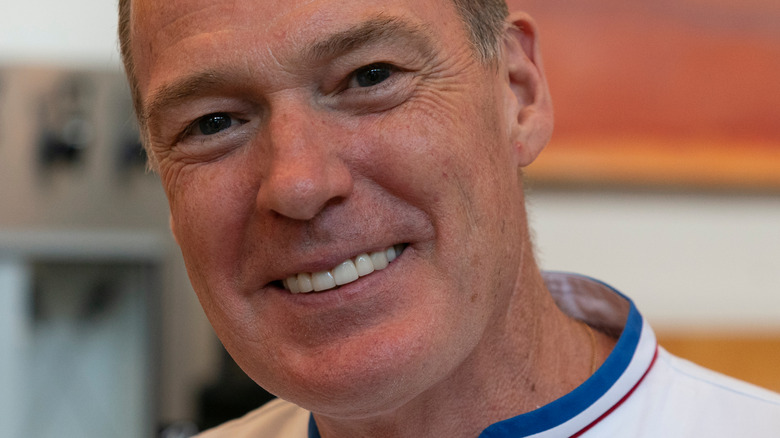 Shutterstock
If you have ever watched an episode of "Chopped," you know just how stressful it is. On the popular Food Network cooking competition, contestants are given a "mystery basket" and have 30 minutes to whip up a delicious dish that includes all of the surprise ingredients. The goal? Create something that impresses the judges and edges out the three other chefs competing. What makes it even tricker is that said mystery baskets famously include bizarre ingredients, from chicken feet to squid ink (via Showbiz CheatSheet).
As nail-biting as it may be to be a viewer, imagine how much worse it must be as a contestant. The pressure is intense, time is ticking, and there are a plethora of rules you have to follow. While most contestants are able to adhere to the guidelines, every so often, there's one or two that breaks one of the rules. One chef to do so was Jacques Torres. Here's what he did that was a big no-no in the "Chopped" kitchen.
Jacques Torres used his own ingredient in his dish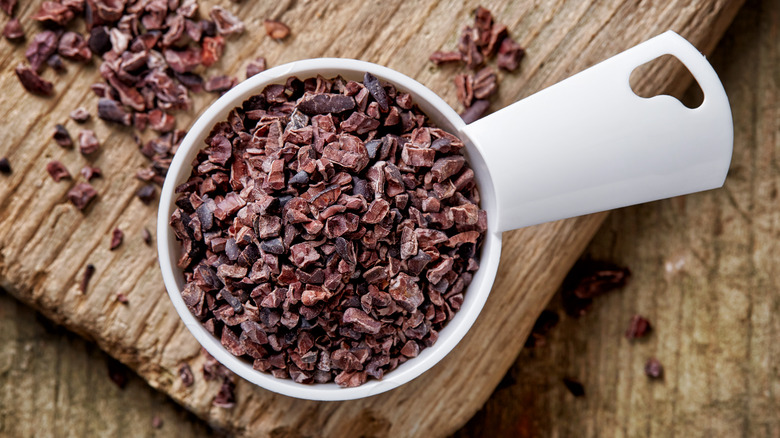 Shutterstock
Jacques Torres is more than just a "Chopped" contestant — he's also a famous chocolatier, known for the gourmet chocolate he sells in New York City. According to Phoenix News Times, he's also known as Mr. Chocolate and was the youngest chef to earn the title of French Meilleur Ouvrier de France, which is the Best Pastry Chef of France. On his episode of "Chopped All-Stars," he was lucky enough to receive an ingredient he's quite familiar with in his mystery basket: cocoa powder. 
But rather than use what was provided, Food Network reports that Torres was not happy with the quality of the chocolate. Instead, he reached inside his pocket and pulled out a container of cocoa nibs from his personal collection. He used the nibs to finish off his fettuccine dish which Food Network says was "a serious violation of the rules." As the Los Angeles Times noted, this move was enough to get Torres eliminated — but it's nice to know he always has chocolate at the ready!