What Kal Penn Learned From Hosting Money Hungry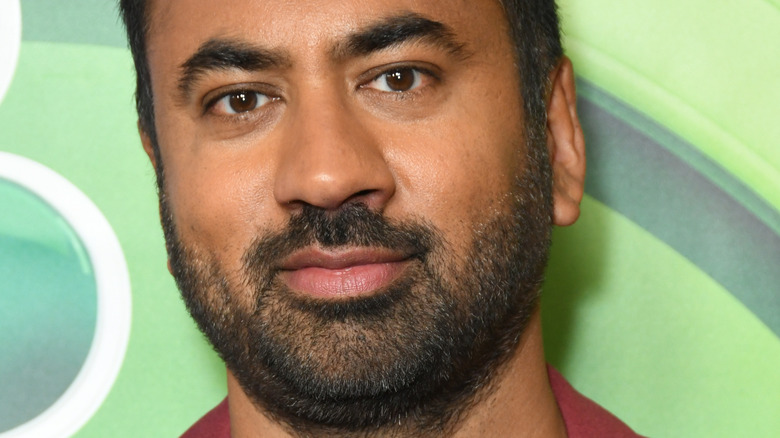 Shutterstock
Host of the Food Network's "Money Hungry" Kal Penn may not be a professional chef, but that does not mean he takes cooking any less seriously, As the actor and TV personality shared on "The Chew," competing on "MasterChef Celebrity" in 2017 definitely brought out the foodie in him. His win is what opened the door for his participation in "Money Hungry," another cooking competition show, which premiered on August 8 (via Food Network). Though Penn is participating in a different capacity than what he's used to, this time as host rather than as a competitor, he says that he's still been learning helpful culinary skills that he now utilizes on his own.
Penn told Metro Philadelphia that being on "Money Hungry" has inspired him to experiment in his own kitchen. "Ever since [filming] the show ended, I've come home and I've tried some of this stuff," Penn shared. Unlike shows like "Iron Chef," which are known for showcasing a ton of technically challenging recipes, or "Chopped," in which the contestants are all professional chefs, "Money Hungry" features a mixed bag of participants. Instead of five-star chefs, Food Network gives recipe developers, food bloggers, and home cooks a shot at winning the show.
So, what has Kal Penn learned from hosting this new series?
Kal Penn says learning to taste food properly is an underrated skill
Since it revolves entirely around tasting ability, technically speaking, there's no cooking that actually takes place on "Money Hungry." Kal Penn told Metro Philadelphia that it's part of what makes the show so interesting. Having a palette that's been exposed to a wide range of international cuisine is definitely a plus, but anyone with a trained sense of taste can easily win "Money Hungry," too.
Penn shared that initially he was astonished by the extraordinary abilities of the contestants, but as filming went on, he learned that being able to taste the color of a pepper while blindfolded, for example, isn't necessarily an ability you're born with. "You can train your tongue and your palette to learn these things," he shared with Metro Philadelphia. "You don't need to go to culinary school to learn it, you can do it at home."
Tasting flavor to the extent that the contestants do on "Money Hungry" might seem like a useless skill, but Penn says audiences can learn a lot from it, just as he did. If you want to cook well or simply enjoy what you're eating on another level, it's all about training your tastebuds.