Who Is Richer: Emeril Lagasse Or Rachael Ray?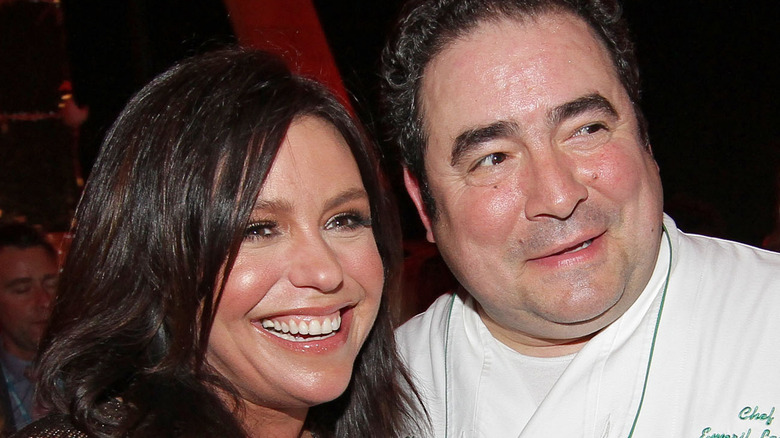 Alexander Tamargo/Getty Images
There's no doubt that both Emeril Lagasse and Rachael Ray are extraordinarily rich. The celebrity chefs are both best known for creative, innovative, and delicious recipes as well as TV shows and appearances on other shows and their lines of cookware. They even endorse products like air fryers in Lagasse's case, and in Ray's case, dog and cat food.
The two are prominent figures on the celebrity culinary scene, so there's no surprise that they have crossed paths. Lagasse has appeared on Ray's TV show and has provided a slew of recipes for her website. The two have even had some conflict: Lagasse once accused Ray of not being able to cook. But the smoke soon cleared, and he told her on an episode of her show, "I love coming here cooking with you."
It's no surprise that the two come close when it comes to net worth, but there is one cook in the kitchen who is raking in just a bit more dough than the other.
Emeril Lagasse: 10 restaurants, 19 cookbooks, countless awards, and millions of dollars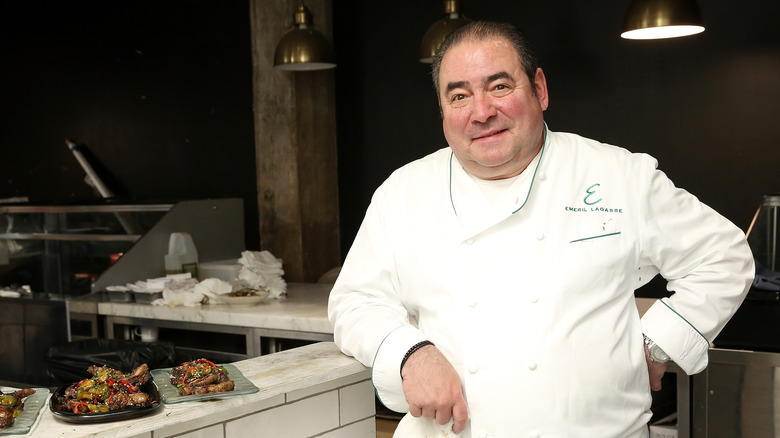 Monica Schipper/Getty Images
From his modest start working in a Portuguese bakery in Fall River, Massachusetts, Emeril Lagasse rose to fame as the owner of Emeril's, his first restaurant in New Orleans. He has won numerous awards, including the Ivy Award, "Best Southeast Regional Chef" from the James Beard Foundation, and Emeril's was named "Restaurant of the Year" in Esquire in 1990.
Lagasse has appeared in thousands of episodes of Food Network shows and served as a guest judge on Bravo's "Top Chef." He has written 19 cookbooks on various culinary genres, including "Emeril at the Grill: A Cookbook For All Seasons," "Louisiana Real and Rustic," and "Farm to Fork: Cooking Local, Cooking Fresh." He is the creator of the Emeril Lagasse Foundation, which serves as an educational organization serving to inspire youths to pursue the culinary arts. Today, Lagasse owns 10 restaurants located in New Orleans, Miramar Beach, Las Vegas, and Bethlehem, Pennsylvania.
His net worth is currently estimated to be about $70 million, per SCMP.
15 TV seasons, tasty 30-minute meals, and millions of dollars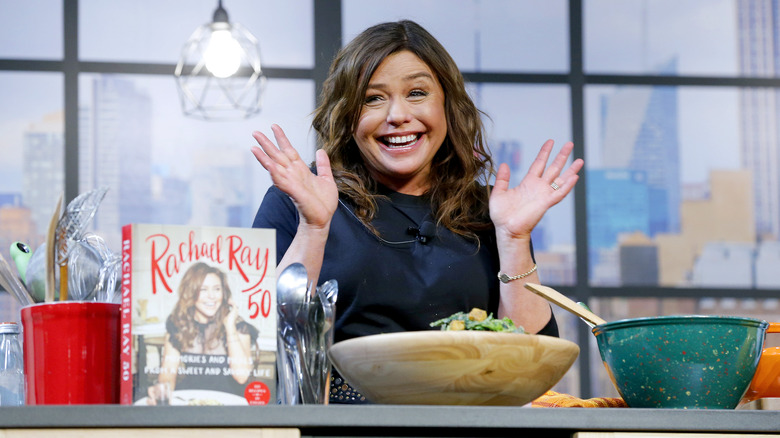 John Lamparski/Getty Images
Surprising fact about Rachael Ray: She's not actually a chef. The television personality did not attend culinary school and instead appeals to her fans as a normal, everyday cook just like you and me. But Ray's lack of formal schooling has not diminished her success. She's famous for her long-running hit TV talk show, the Rachael Ray Show, her signature cookware collection, and pet food products. Of course, her super popular 30-minute meal recipes also put her on the map. They provide quick, easy-to-make yet delicious meals that are perfect for weeknights.
Ray made her way into the culinary world early in life; her mother professionally managed restaurants, and Ray worked as both a waitress and a dishwasher. Despite her humble beginnings, Rachael Ray has made a name for herself in the culinary world, and her net worth is currently estimated to be about $80 million, according to SCMP.