This DoorDash Driver's Viral Message Has TikTok Divided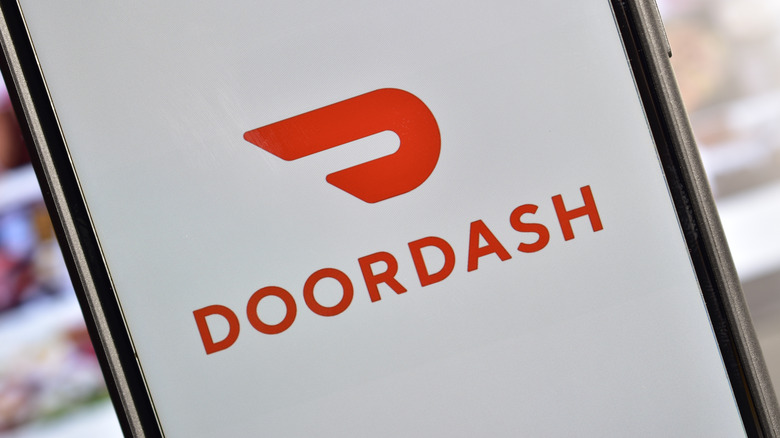 Shutterstock
DoorDash driver Esmond Fountain (@frenchfrythug on TiKTok) recently posted a video that seems to have the app's users divided. In the video, Fountain shares a recent experience where the DoorDash customer didn't tip.
After completing a delivery to a customer who chose not to tip, Fountain left a note with the customer's food that read, "If you can't afford to tip then you should go pick it up yourself. Who do you think you are to order food and have someone come and bring it to your door for FREE? FOR FREE? ... I just drove my personal car to your house to deliver food for fun? Naw not today... you can right your wrongs below." Fountain then added the Venmo handle @iforgottotip.
Speaking with Insider, Fountain said, "I hope that people see the other side of things and see what it looks like to drive 10 miles and wait in an understaffed restaurant to deliver an order for $2 and no tip." As the outlet explained, food-delivery drivers make the majority of their money from tips. In fact, to close out July, DoorDash drivers went on strike across the nation, with one of the drivers' demands being a minimum base pay (before tips), as reported by NPR.
It seems many identify with the customer
As of this writing, the TikTok video has over 29,000 likes, 4,800 comments, and 1,200 shares, and it has been viewed over 338,000 times — but viewers are divided.
A spokesperson for the food delivery service said in a statement, "This behavior is clearly inappropriate and has no place on the DoorDash platform. We are looking into this incident and will take appropriate action." It would seem many would agree with DoorDash, too, with TikTok users siding with the customer who chose not to tip.
"It technically wasn't free. DoorDash paid you," argued one TikToker, per Insider. Another said that they never tip, believing that the service fee added on to orders for services like DoorDash and  UberEats is plenty. When told of the reaction, Fountain said that he was "shocked" and "didn't realize these many people support not tipping drivers."
Meanwhile, Fountain has updated audiences on the situation in his latest TikTok, and fellow Dashers and fans of his video have taken to Venmo to share their tips and the sentiment that everyone should tip when ordering food.