The Type Of Show Food Network Is Missing, According To Fans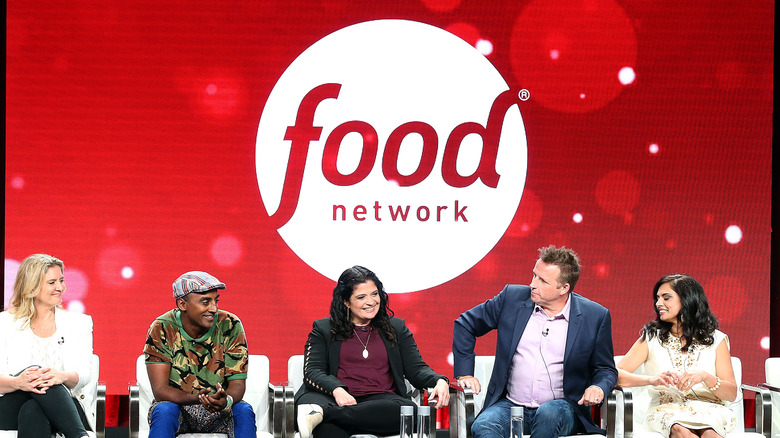 Frederick M. Brown/Getty Images
When culinary competitions fill nighttime programming and shows like "The Pioneer Woman" fill the daytime airwaves, it can seem like the Food Network has a bevy of food television programs. Although well known celebrity chefs are on the screen, a few foodies on Reddit believe that one type of series is missing from that programming list. As more and more people look to rediscover family traditions and recipes, viewers feel it's time to bring the octogenarians to the table. 
One user wrote they wanted a "Nana Kitchen marathon," which also seemed to catch other people's attention. Whether it was someone missing their grandma's cooking or just craving a break from another "Chopped" episode isn't clear. Still, comments like, "I want to see a Korean grandma making dumplings the way her mother did. I want an abuela making enchiladas. Show me how a Pakistani nana makes gulabi chai!!" seem to prove that the fan base is there for this type of programming. Even though culinary competitions can bring excitement, many people crave that cooking class style programming.
What is the most popular Food Network show?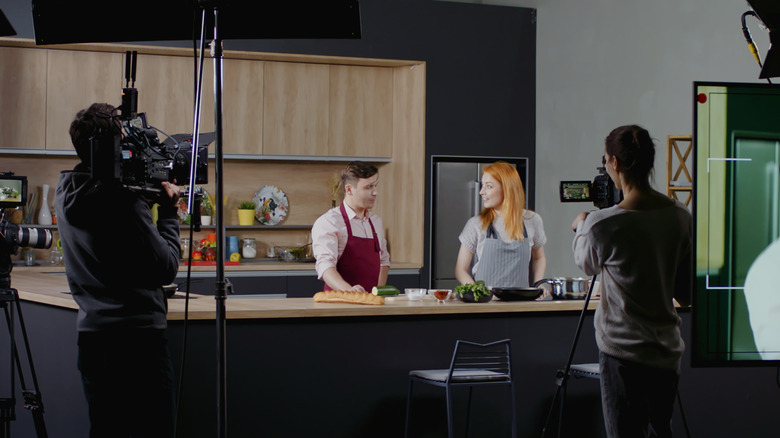 Shutterstock
From Guy Fieri to Alton Brown, Food Network stars fill programming both on the network and through streaming services. Whether food fans prefer culinary competitions, a glimpse into people's favorite foods, or an invitation to stop at the next great restaurant find, there seems to be a series for every craving. Even though there is a plethora of programming, a few shows seem to be people's top choices.
Recently, Ranker compiled votes for the most popular Food Network show and found that the three most popular were "Diners, Drive-Ins and Dives," "Chopped," and "Beat Bobby Flay." While the reasoning behind these shows' popularity varies, it does seem to indicate that celebrity chefs can be the popularity driving force. Personality driven shows seem to be a big part of driving loyal viewers to watch again and again. Even though a few Reddit users might want to see a grandma making ravioli, the reality is that well-known chefs entice people to sit down and watch. That sense of familiar is just as comforting as the plate of meatballs that nana makes for Sunday dinner.