Instagram Erupts With A 'Big Bang' After This Post By Smirnoff's New Ambassador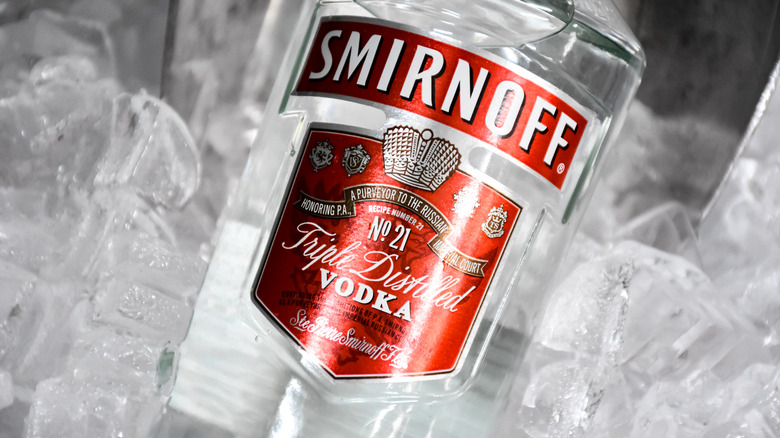 Patcharaporn Puttipon 636/Shutterstock
The time has arrived for a new Smirnoff ambassador to shine, and the star picked for the role caused quite a stir on the ol' gram — in a good way. Last Friday, "Big Bang Theory" and "The Flight Attendant" actress Kaley Cuoco (who you might also recognize as the star of Smirnoff's latest commercial) shared on Instagram that she's the brand's ambassador and partner. "So excited to finally share! Cheers! @Smirnoff No. 21: Gotta give 'em what they want. How do I know? Because I'm a new ambassador," wrote Cuoco (via Instagram). Also featured on the post was Cuoco's lively new Smirnoff ad.
Dual fans of the popular vodka brand and the actress might have first discovered the partnership back in July when Smirnoff shared this fun "21 Questions with Kaley Cuoco" video, welcoming the actress to the "Smirnoff family" as the brand's new ambassador. But when Cuoco herself shared the news, fans really reacted in a big way, cheering on the beloved "Big Bang Theory" actress in the comments.
What fans are saying on Instagram about Smirnoff's new brand ambassador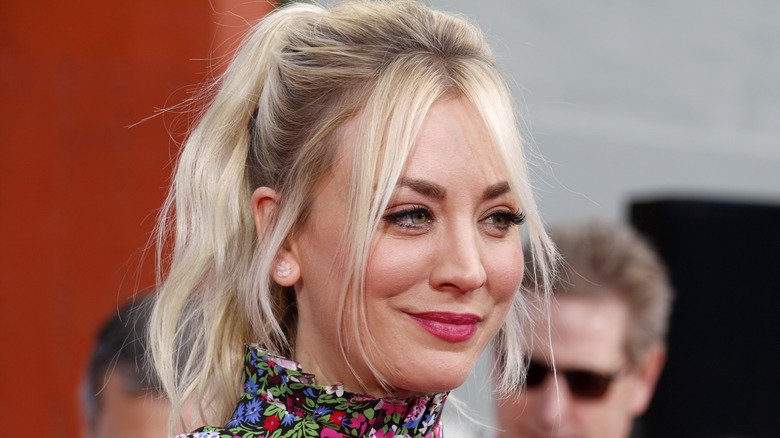 Tinseltown/Shutterstock
Instagram commenters wasted no time in relaying praise for the return of Penny – er, Kaley – to the front and center of screens when the actress announced her partnership with Smirnoff vodka. According to Delish, fans immediately likened the lively and fun-loving woman from the vodka ad to the "Big Bang" character. Instagram user @pejalaf commented that Smirnoff's ad is "THE commercial for Penny," and lots of other fans share user @torrensluciana's thoughts: "Penny is back."
In a slightly more serious tone (but not really, because Cuoco is pretty much just positivity and coolness), the actress discussed in a Bustle interview that losing out during awards season essentially launched her into her new collaboration with Smirnoff. And this partnership seems like pure kismet since vodka is the drink of choice for Cuoco's "Flight Attendant" character, Cassie. Fans were quick to jump on this fact, too. User @brendaallen4327 wrote, "She liked the vodka on the Flight Attendant too!" Meanwhile, Smirnoff probably liked some of the comments about its vodka.
Country singer Randy Houser paid the comments section a visit, writing, "I'm so glad to see this." Houser went on to describe the outcome of a vodka taste test with bandmates: "Smirnoff whooped the other 3 brands." Another user exclaimed, "So fun and can't wait to drink me some vodka!"
So whether you're a "Big Bang" or "Flight Attendant" fan or simply like a good vodka cocktail, Kaley Cuoco is your girl. And, well, Smirnoff's girl, too!