Out Of Trader Joe's Snacks, This Spread Stands Above The Rest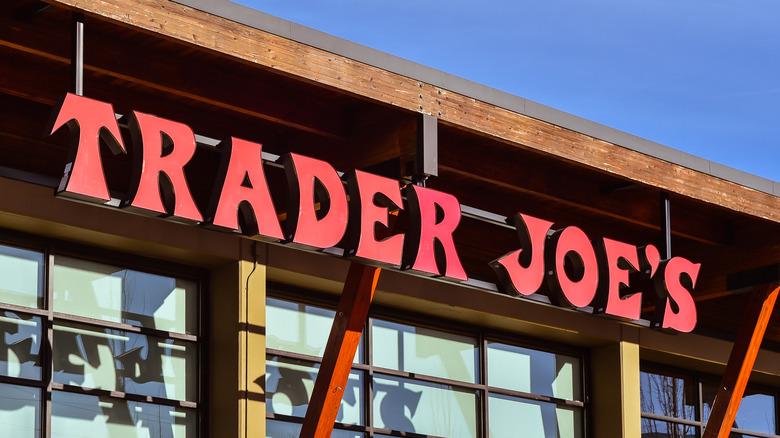 jejim/Shutterstock
Summer is coming to a close, which means it's time to get in the last of the pool parties and summer grill-outs before the warm weather disappears and we all break out our scarves, boots, and pumpkin-spice everything. 
When it comes to seasonal snacks and goodies, Trader Joe's is notorious for having a following of dedicated shoppers. But even year-round, TJ's has a loyal fanbase, mainly due to the fact that they carry a ton of stuff that you simply can't find other places and it's all available for a great price. Whether you're obsessed with their cauliflower gnocchi, or you can't live without their cookie butter, but we all have that one thing that we just keep going back for.
Their dip and spread section is off-the-charts good, with tons of delicious options that you won't see in most stores. If you're looking for a solid dip to break out at your next gathering (or maybe your next snack attack), look no further, we've got the answers here.
This vegan option is hugely popular
Trader Joe's has finally solved an issue that has pestered vegans forever: pesto, but without any of the Parmesan cheese. Their vegan kale, cashew, and basil pesto was a runner-up in the Trader Joe's 12th Annual Customer Choice Awards and is mentioned in a variety of other blogs that praise it for being so dang delicious, while still being totally vegan.
Spoon University writes that "The kale gives the pesto serious depth, the basil infuses it with vibrancy and freshness, and the cashew butter provides enough nutty creaminess to make you forget about Parmesan." Sounds downright divine, plus it's super versatile. The Kitchn writes that "It's a dip and a sauce," and can be used in pretty much any way imaginable. Food52 says that it makes a "fantastic sandwich-topper and marinade for all kinds of protein" if you want to branch out beyond using it simply for pasta dishes.
However you want to use it, this pesto works amazingly as a delicious sauce, spread, dip, or marinade, and you won't even miss the cheese!