The Hilarious Tattoo Chef Michael Voltaggio Has On His Arm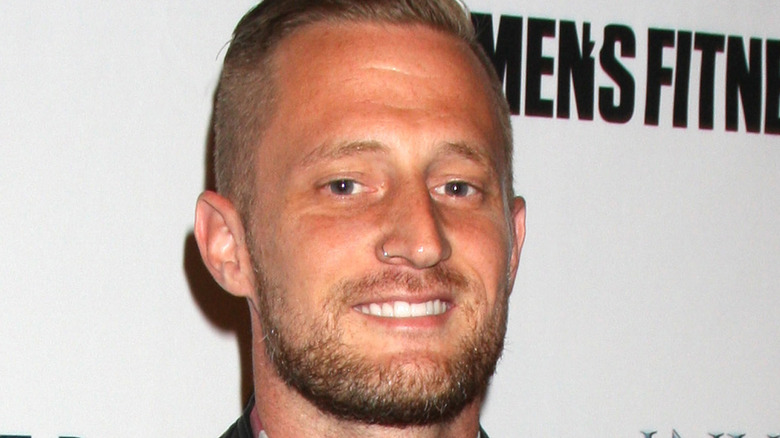 Kathy Hutchins/Shutterstock
The Voltaggio brothers are in combat once again as the new Food Network series "Battle of the Brothers" airs on Discovery+. Having just debuted on June 17, the show brings eight aspiring chefs into the kitchen with the restaurateur siblings, and each brother mentors a team that goes head-to-head in cooking competitions, with the ultimate winner given the chance to do a "guest-chef takeover" at one of the brothers' restaurants across the country.
Maybe this time Bryan Voltaggio's mentees will defeat his brother Michael's, reversing the outcome of the incredible sixth season of "Top Chef" in which Michael took home the top prize and Bryan was the runner-up, according to People.
However, when it comes to food-based tattoos, it seems Michael once again has his older brother beat. In 2016, Michael shared on Instagram a picture of his grilled cheese tattoo located on the back of his arm. The caricature comes with added sunglasses, eyebrows, and an open mouth showing white teeth and a tongue. "Yes, this is a real tattoo of a grilled cheese sandwich on the back of my arm," the post's caption reads in an attempt to dispel any doubt.
The reactions to the tattoo were prize enough. None were negative; in fact, many swooned. "I always thought you were a babe," the most vocal commenter wrote, "but this takes it to a whole new level."
Voltaggio has big opinions on grilled cheese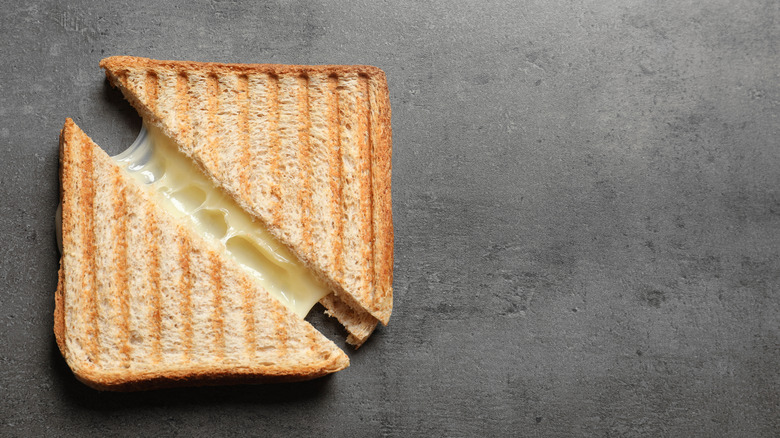 New Africa/Shutterstock
Anyone that cares enough about grilled cheese to pay tribute to the dish forever on their skin probably has some strong opinions to go with it. And in fact, Michael Voltaggio had a ready description of his favorite recipe for gourmet grilled cheese when asked by The Travel Addict. 
"My secret for grilled cheese is putting mayonnaise on the outside of the bread. Because when you pull the butter out of the fridge and it's not tempered, then you go to smush it on the bread, it puts holes in the bread. I use mayonnaise for that, which has eggs in it so when you cook it on a pan it gets crunchier and crispier and it's easier to spread," Voltaggio said.
Voltaggio has other great grilled cheese recipes, too. One, which he gave to Bon Appétit, is a take on the ketchup and grilled cheese sandwiches of his youth. It features a blended ketchup and cheese liquid that melts with avocado and Fritos between two Pullman slabs. The other, found on Food & Wine, also mixes things up, but this time he uses a fruit blend of apricots and Granny Smith apples to balance the cheese out.
With such thought given to how to change grilled cheese sandwiches and make them even better than the standard original, really it was only a matter of time until Michael Voltaggio inked himself with one.