Martha Stewart Shared A Sweet Birthday Toast To This Star Trek Giant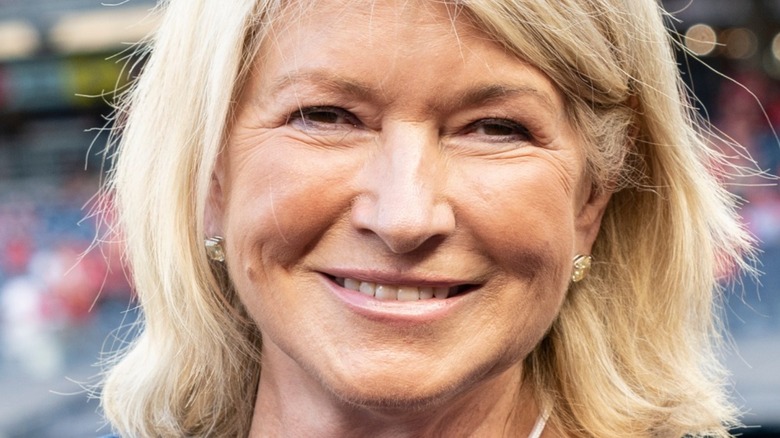 lev radin/Shutterstock
Summer birthdays are just the best! Nice weather to celebrate, no school (assuming that still plays a part in your life), and about a zillion fun ways to celebrate including fairs, festivals, baseball games, picnics, outdoor cafes, and even, if you time your birthday just right, the possibility of fireworks. Among those fortunate summer babies who recently celebrated a big milestone was our former POTUS, Barack Obama. (Can you believe he's 60?) Another legendary name, however, is someone whose birthday we might have missed if he hadn't gotten a shout-out from Martha Stewart: "Star Trek" creator Gene Roddenberry.
Roddenberry, too, is actually celebrating a huge milestone today. In his case, it's the big 1-0-0! Sadly, he's not around to share in the centenary festivities as he died in 1991 (via New York Times). We don't know whether Stewart and Roddenberry were acquainted, nor has Stewart ever 'fessed up to being a Trekkie, but she nevertheless paid tribute to the late TV producer by tweeting: "In celebration of Gene Roddenberry's legacy and progressive vision, here's a special toast to honor his centennial!" Accompanying these words was an image of a champagne bottle (Veuve Clicquot, naturellement!) alongside two glasses engraved with the words "Boldly go!" (This, of course, being a reference to Star Trek's infamous tagline, "To boldly go where no man has gone before.")
Twitter was touched by Martha Stewart's tribute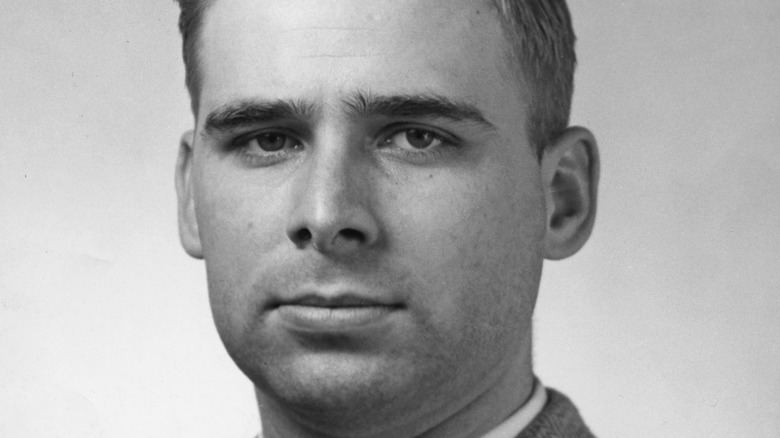 Keystone/Getty Images
Sometimes it almost seems as if even the most innocuous of tweets is enough to spark a major Twitter war, but that was not the case with Stewart's shout-out to the Father of Trekkies. One enthusiastic Twitter user responded with "Awesome!!! Cheers!" while another opined that "He [Roddenberry] was ahead of his time," and added, "I love your champagne flutes." A few others declared their approval of Stewart's choice of bubbly, commenting: "The Widow is a good choice" and "That's my favorite grape juice. Enjoy!"
It is possible, though, that Stewart could have made an ever more Star Trek-appropriate beverage choice. In one now-deleted tweet, a Twitter user posted a pic of a wine called Chateau Picard. While wine vendor Vivino shows this to be a still red wine rather than a type of champagne, it would still be the perfect drink to toast Roddenberry's birthday. As Captain Picard himself would say, "Make it so!"