TikTok Is Loving This Flashy Squid Vendor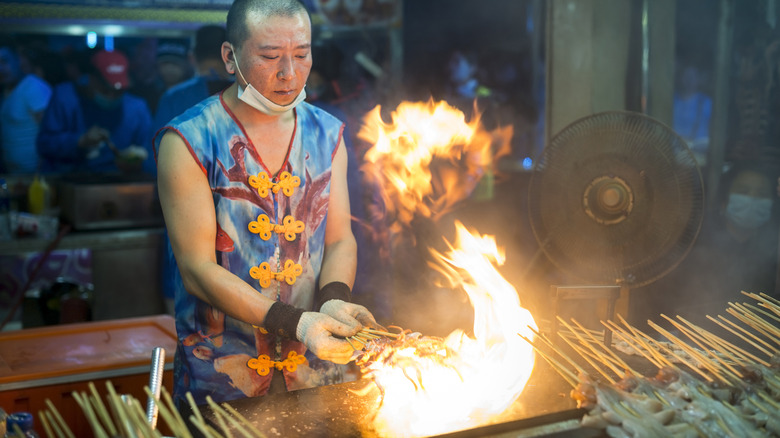 aphotostory/Shutterstock
With the rise of social media, and especially TikTok, the incredible and often acrobatic skills of street food vendors across the world are gaining more recognition than ever. Videos of talented food makers crafting their products with seemingly effortless grace and poise are now standard attention-grabbing fare for all of the internet. Reddit threads dedicated to showcasing all that's impressive and cool will often feature clips, like this one of a street vendor showing off some serious wok skills.
Even YouTube remains a primary source for viral videos of vendors slinging woks or producing tasty eats at lightning fast speeds (as seen here). But TikTok has been particularly captivated by one person that not only has legendary cooking skills but is also serving up some pretty unique food. Just be sure not to stand too close, and watch those eyebrows!
With any luck, this vendor's talent and killer food will launch his business into a huge success, just like it did for Avenue 26 in L.A.
What TikTok users are saying about this street food vendor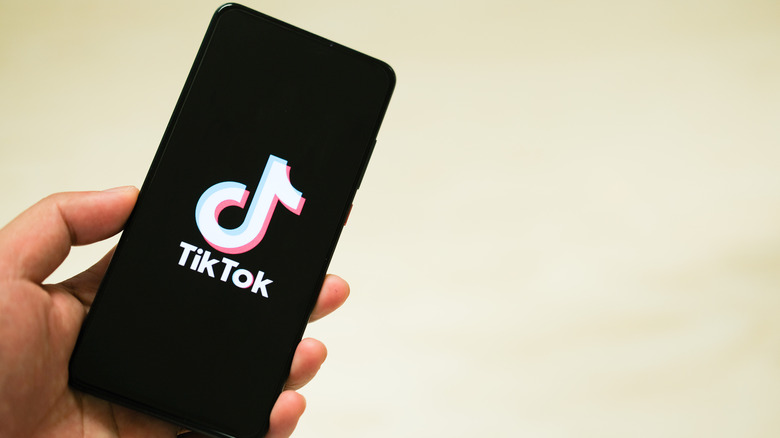 Horth Rasur/Shutterstock
Earlier this month, TikTok user @jamiylcwmciix posted a video featuring a Chinese food vendor showing off some extremely impressive, bulk food-making skills by way of "Sizzling Squid." The video shows the vendor holding two very large stacks of squid tentacles on sticks, drizzling them in a special sauce, and then fanning them over a subsequent eruption of flames to cook them. The vendor then goes on to generously sprinkle seasoning over the cooked squid, in true #saltbae fashion. User @jamiylcwmciix even liked this performance so much, they shared it twice — and fans went nuts in the comments.
TikTok user @johnkeahi commented, "And everything changed, when the fire nation started grillin,'" making a fun reference to the popular animated show, "Avatar: The Last Airbender."
User @crystalsankar13 added, "The way this man just casually spread[s] all that food in the end... EFFORTLESS." And truly, this vendor makes it seem like cooking this much food at once is as easy as pie.
The comments section of the video is filled with other impressed TikTokers making #firenation and Zuko references, joking about the loss of eyebrows and eyelashes because of the huge flame, and even suggesting that this guy puts #saltbae to shame. We're not sure where we stand on #squidvendor vs #saltbae, but this guy is definitely skilled, that's for sure.