Trader Joe's Shoppers Are Loving Its New Organic Jasmine Rice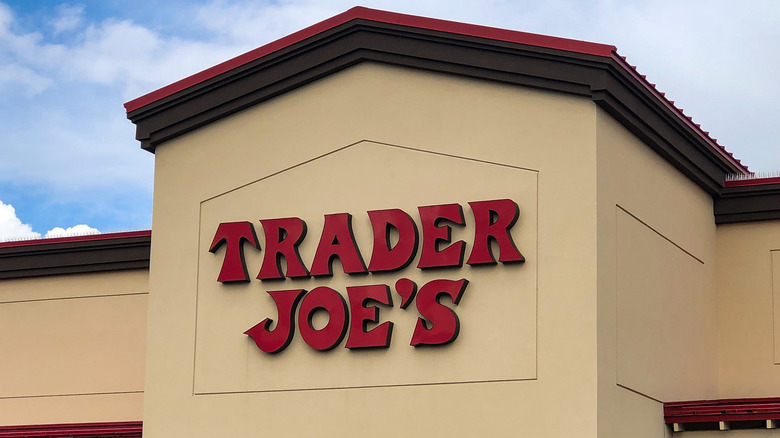 Lori Butcher/Shutterstock
Rice is one of the most versatile foods out there, having the ability to take on the role of a main course, side dish, and even a dessert for the end of your meal. White rice is one of the more common varieties that probably has a permanent spot in your pantry, but if you're a Trader Joe's shopper, you may want to clear a little more space for a second type of the grain. The California-based grocery store recently released an organic jasmine rice that shoppers are loving, and while it may not sound as enticing as the chain's new Chocolate Mochi Cake Mix, it certainly appears to be worth a buy.
TJ's fan Instagram account @traderjoeslist was one of the first to break the news of the store's organic jasmine rice to the internet, sharing a snap of the colorful, 2-pound bag on August 22. "I understand this isn't as exciting as the pumpkin products that will be landing very soon at #traderjoes, but let's not underestimate a good rice," the Instagrammer captioned their photo of the product that runs for $3.29 a bag, before pointing out that it being organic was a "huge win." Fans certainly seem to agree with the account runner's sentiments, as indicated by the 11,000-plus likes that the post has racked up since being shared.
Here's how Trader Joe's fans are cooking their rice
Trader Joe's fans had plenty of good things to say about the chain's new organic jasmine rice, starting with its unique, bold-colored packaging that Instagram user @cindy.wasser would love to see "as a shopping tote or a t-shirt." As for the rice itself, Instagrammer @na_hhh_ua dubbed it an "everyday win." Another fan, who said that they had already given it a try, reported that it was "excellent."
For those unfamiliar with the jasmine rice, A Couple of Cooks describes it as a fragrant, long-grain variety of the grain that is typically grown in Thailand and has a slightly nutty flavor that some people even say is similar to popcorn. The outlet suggests using it for Southeast Asian-style recipes, but Trader Joe's fans have a few other ideas. "I like to add coconut milk and/or chicken broth for a twist," @trainwithmads shared, while user @islandgurlmelodia suggested that a bit of rice wine vinegar and mirin "goes a long way." A third fan offered the idea of adding Trader Joe's Chili Oil, liquid aminos or soy sauce, and a fried egg to the chain's jasmine rice for a tasty meal.
Whatever you decide to do with your organic jasmine rice from Trader Joe's, make sure to follow @traderjoeslist's advice and give it a good rinse before cooking to remove debris and "surface starch" from the grains (via The Kitchn). Once that's done, feel free to let your imagination run wild with the product!