Cheesy Sweet Potato Balls Recipe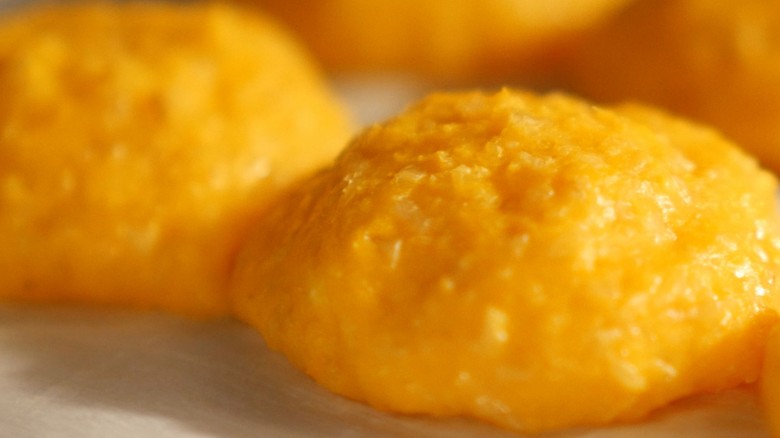 Prep time: 5 minutes. Cook time: 15 to 18 minutes. Servings: Makes 12 to 15 balls.
I love mashed potatoes, but my goodness, there's always so much left over after the meal! I'm convinced that making the perfect amount is an elusive goal no one can ever achieve. Luckily, there are ingenious ways to use up leftover mash. One such avenue for transforming yesterday's mashed potatoes into today's addictive snack? Add cheese — along with a few other ingredients of your choice — and roll the mixture into balls. Whether you end up deep-frying these little nuggets or giving them some good oven love, you can't go wrong when you cook up portable snacks comprised of mashed potatoes and cheese.
Here, I offer you a twist on trendy mashed potato balls that uses sweet potato mash instead. The result is flavor that's slightly more nuanced and, of course, sweeter! Lightly crisp on the outside with soft, cheesy centers, these mashed sweet potato balls are oven-baked instead of fried in lots of oil so you can enjoy them guilt-free. Made with leftover mash and brown rice along with mozzarella and cottage cheese, these miniature snacks are ideal as an easy appetizer or just for munching on when you're hankering for something cheesy, savory, and just a little bit sweet.
Keep in mind that when you roll the sweet potato mixture into balls, it'll be very sticky. To help make rolling a little easier, try using damp hands. Also, don't worry if the balls initially flatten out in the oven, as they'll puff up a little bit again as they finish baking. Allowing them to rest for a few minutes on the baking sheet will make getting them off the parchment a lot easier.
Ingredients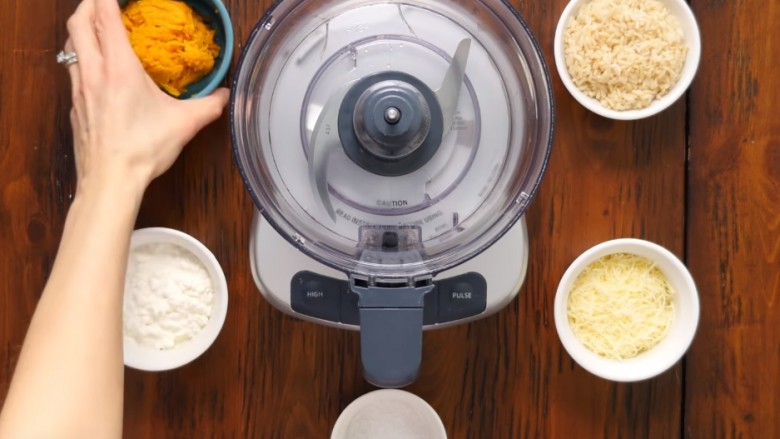 Shopping list


½ cup mashed sweet potato


1 cup cooked brown rice


½ cup mozzarella cheese, shredded


⅓ cup cottage cheese


½ teaspoon kosher salt


Equipment


food processor


parchment paper


baking sheet


Prepare sweet potato mixture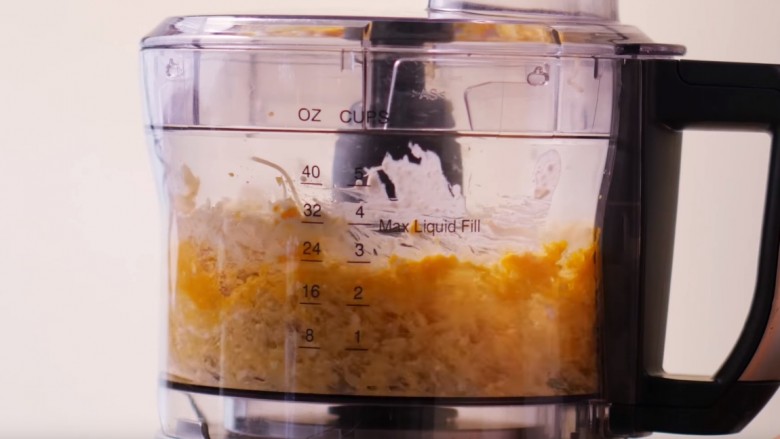 Preheat the oven to 350 degrees. Using a food processor, pulse together the mashed sweet potato, brown rice, mozzarella cheese, cottage cheese, and salt until the mixture is smooth and begins to pull away from the sides.
Roll sweet potato balls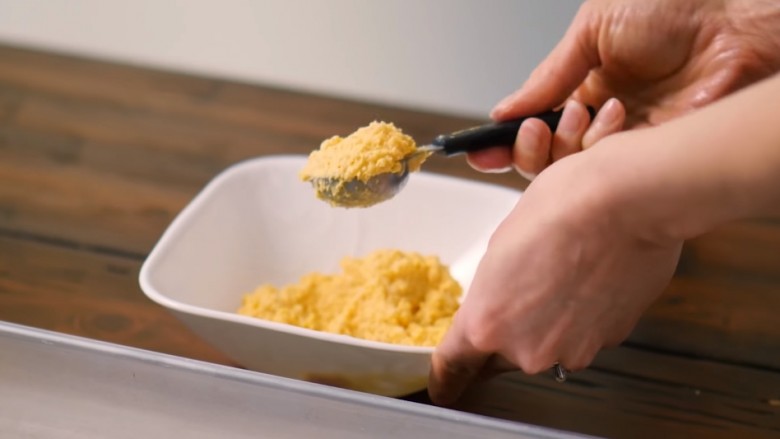 Using damp hands, roll the sweet potato mixture into tablespoon-sized balls. Arrange the balls in a single layer on a parchment-lined baking sheet.
Bake sweet potato balls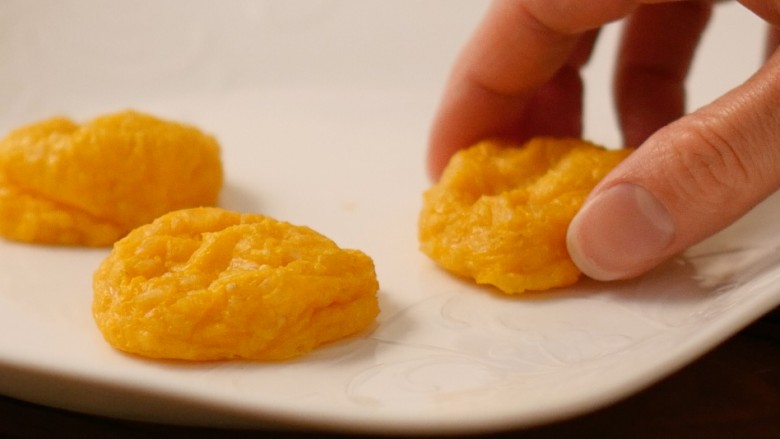 Transfer the sweet potato balls to the middle rack of the oven and bake until golden, 15-18 minutes. Remove the balls from the oven and set aside to cool on the pan for about 5 minutes, then enjoy.
Another easy appetizer? Try chicken meatballs with a soy glaze.