These 3 Chefs Made A Serious Impression On Chopped Judge Chris Santos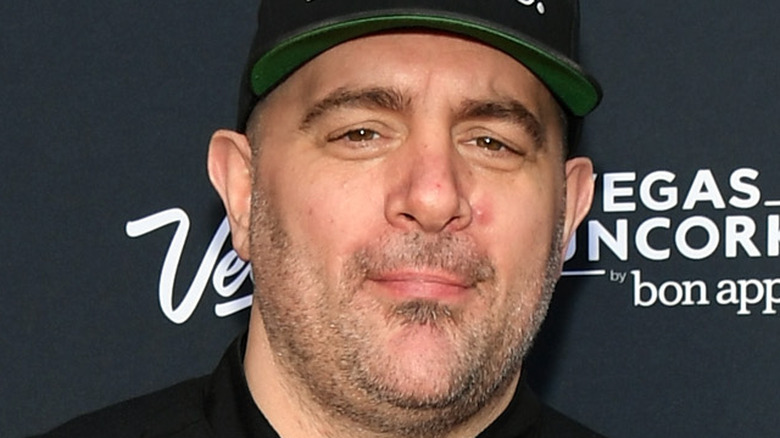 Ethan Miller/Getty Images
Having spent a majority of his life in the culinary world, it's safe to say that Chris Santos has eaten a lot of food. According to Food Network, the chef has been working in the restaurant industry since the young age of 13, first as a dishwasher and eventually an executive chef 10 years later. He has traveled all around the world sampling dishes that would later influence the food on the menus of his five restaurants, and currently has a recurring gig as a judge on Food Network's wildly popular competition series "Chopped," during which he samples nine separate dishes per episode (via Tao Group).
Like we said, Santos has eaten a ton of food, making it understandably difficult for the chef to pinpoint a particular meal he's had during his career and travels that stands out more than the rest. "This is a cop-out, but I really can't name one specifically," the 50-year-old told Food Network when asked to share the details of his most memorable meal ever, though he did share the eating experience he had as a whole while wandering the streets of Paris, Barcelona, and Italy were some of the most unforgettable.
These chefs impressed Chris Santos with stellar food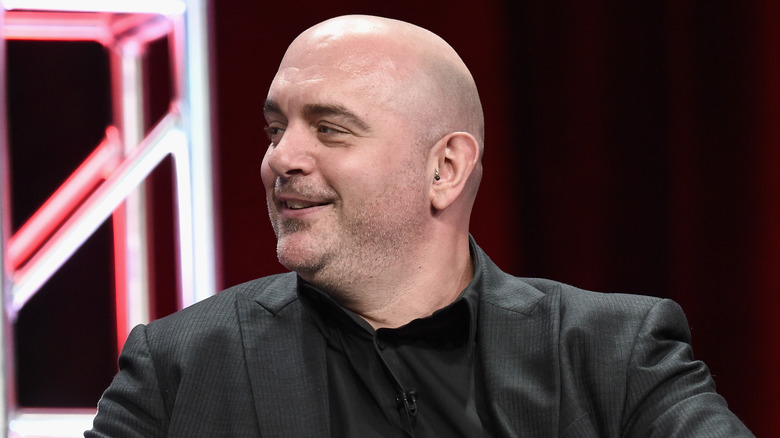 Amanda Edwards/Getty Images
Santos may not be able to recall the most memorable meal of his life, but what if we narrowed the parameters to only include the food he's tried on "Chopped"? You'd think he'd have at least one dish from the show that stands out more than the rest, but it turns out that isn't the case. When asked by Insider to name the best thing he'd eaten throughout his tenure on the competition series, the chef still found it difficult to come up with an answer. He did, however, reveal that there were a few "Chopped" contestants that made a lasting impression on him after competing on the show. 
"I remember vividly that chefs Angie Mar, Melvin 'Boots' Johnson, and Adriana Urbina all made dish after dish after dish that just wowed the heck out of me," he said, and if you ask us, being name-dropped by Santos is even more of an honor than just being the purveyor of his most memorable meal. All three chefs specialize in different cuisines, so attempting to analyze the work of these "Chopped" champions for ways to wow Santos when competing on the show may not get you any answers, though there are a few things that definitely won't impress Alex Guarnaschelli's favorite judge. Per Food Network, you should definitely avoid shellfish and bananas when cooking for the chef and, above all else, never make him a banh mi.