Twitter Is Cracking Up Over This Duff Goldman Vinegar Joke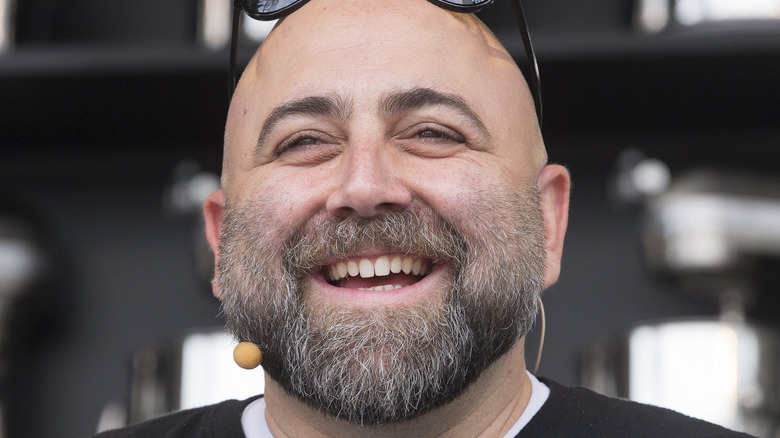 Sterling Munksgard/Shutterstock
We love Duff Goldman. How can anyone not? Between the chef skills and the shining personality, there's nothing to dislike about the man. The Food Network star of "Ace of Cakes," creator of Charm City Cakes, and mentor on "Kids Baking Championship" is a force to be reckoned with, both in the kitchen and on social media. The chef's Instagram page is full of fun features of his cake creations as well as some sweet family moments that have viewers smiling constantly. And his Twitter feed is no different. (Did you catch that Mashed mention, by the way? #humblebrag)
And now it appears that Duff (well, more like his wife, Johnna) can add comedian to his résumé. The celebrity baker recently shared a Tweet describing a conversation between he and his wife over finding some vinegar, and it's got Twitter cracking up at Johnna's sense of humor as well as Duff's response. We love a good dad — er, mom, joke.
The Duff Goldman vinegar joke that has Twitter cracking up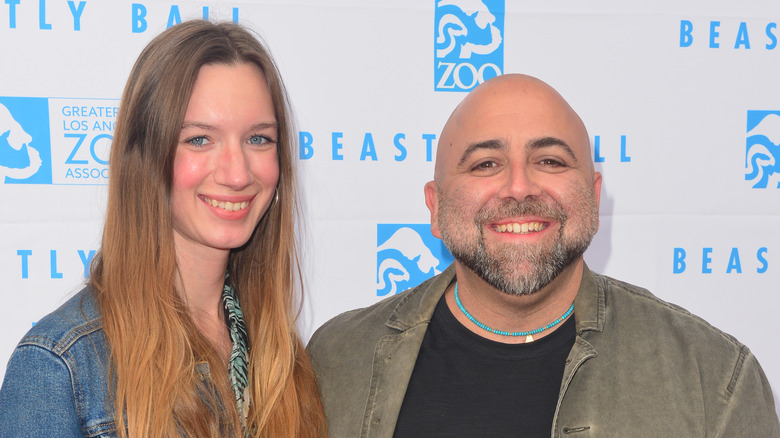 Jerod Harris/Getty Images
The Tweet recalls a conversation between Duff Goldman and his wife, Johnna, in which she asks what he was doing. He then replied, "Trying to find a vinegar mother for @Wolfiesmom" (AKA, Duff's co-star Valerie Bertinelli). Johnna then followed up with Twitter gold, asking if that was "the opposite of a sugar daddy?" Match point, Johnna.
Of course, Valerie herself replied to the Tweet with some well-deserved laugh-crying emojis, as did at least 17 other Twitter users. The Tweet itself amassed 408 likes and 17 re-Tweets, giving credit where it's due to Duff's wife as the one in the relationship with the serious sense of humor.
We're not really surprised that she has a knack for wordplay and jokes — she is a writer, after all. And, according to the The U.S. Sun, she's also an Etsy crafter. It makes sense that hopping on the play-on-words was an easy target for her.
Needless to say, we're sure their relationship is full of fun and laughter. But careful, Duff — Johnna might be in the running to steal your social media spotlight!