What Lady Gaga Really Eats, According To Her Personal Chef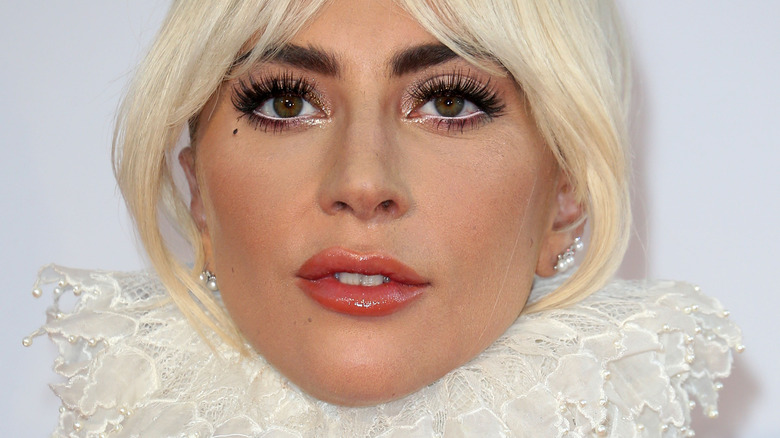 Cubankite/Shutterstock
Stefani Joanne Germanotta — most famously known by her stage name, Lady Gaga — is an award-winning singer, songwriter, actor, author, businesswoman, and philanthropist who is well-known for her versatile artistry, over-the-top stage presence, unconventional style, affectionate personality, and openness about sensitive topics affecting people all over the world. Her chart-topping albums and appearances in celebrated TV shows and films have provided Gaga with a stairway to stardom, paving the way for various accolades and praise from fans across generations. So, what's it like to be the unshakable Lady Gaga? Well, some say you can tell a lot about a person from what they love to eat.
Celebrities have a lot on their plates — sometimes quite literally. Feasting on wholesome meals is key to staying healthy, but as we all know, a little indulgence never hurt anybody. And Gaga herself can fully attest to this. Lady Gaga's personal chef is her close lifelong friend Bo O'Connor, who revealed some of her dietary preferences (and shockingly modest) eating habits in an interview with Women's Health. Let's discover what Mother Monster loves to nosh and sip on when she's not belting ballads or gracing the silver screen.
What are some of Lady Gaga's favorite foods?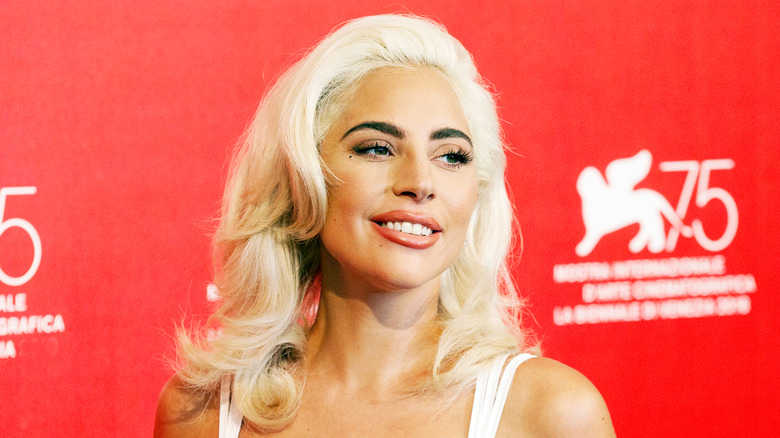 Andrea Raffin/Shutterstock
As it turns out, Lady Gaga is not only passionate about her music and acting career, but she's also enthusiastic about the culinary arts and, of course, consuming sensational foods that keep her on point. Bo O'Connor shared the low-down on Lady Gaga's favorite breakfasts, lunches, and dinners with Women's Health. Gaga is an "adventurous eater" who loves to dine on various regional or global cuisines, depending on where she is at the moment.
For breakfast, Lady Gaga likes to keep things simple with a couple of eggs or egg whites, a variety of vegetables, Greek yogurt with fruit, and granola. When she's in the mood for something sweet in the morning, O'Connor usually whips her up some French toast made with whole wheat bread — a "half-cheat meal," as she calls it. Gaga tends to steer away from overly processed foods. She also typically prefers whole wheat and whole grain products rather than those made with white flour. When the snack attack strikes, Lady Gaga reaches for whole grain pretzels, crackers, rice crisps, health bars, nuts, and baked chips. She also loves bittersweet chocolate and almond butter to satisfy her sweet tooth.
What else does Lady Gaga love to eat?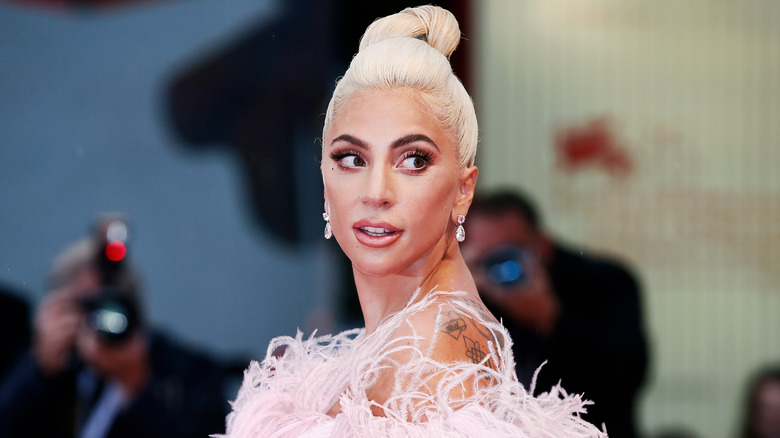 Andrea Raffin/Shutterstock
To quench her thirst and make sure those pipes stay hydrated, Lady Gaga is a big fan of tea, coconut water, and fresh green juice made with kale, spinach, celery, cucumbers, parsley, and lemon. Whether she's a wine connoisseur is TBD, although her track "Grigio Girls" from her studio album "Joanne" allows one to infer as much. Lunch and dinner are super important to Ms. Gaga, too, as these are the meals in which she likes to experiment and get creative. She loves eating salads throughout the day, but as her personal chef Bo O'Connor told Women's Health, she prefers more satisfying and hearty ingredients rather than a mere hodgepodge of lettuce with some veggies sprinkled in. At dinner time, Gaga likes to stay true to her Italian roots and never says no to a heaping plate of pasta served with red sauce (or "gravy," as they say in the homeland), veggies, and grilled shrimp.
Lady Gaga has been known to be extremely down to earth, despite her worldwide fame and hectic schedule — not to mention her outrageously glamorous fashion sense. It's safe to say that she has a pretty humble personality in addition to a highly relatable menu. And when your BFF is your personal chef, it's gotta be easy to have a blast while enjoying a good meal. Lady Gaga, thank you for continuing to inspire everyone to be their true selves.