You Can Win A Year's Supply Of Organic Coffee. Here's How To Enter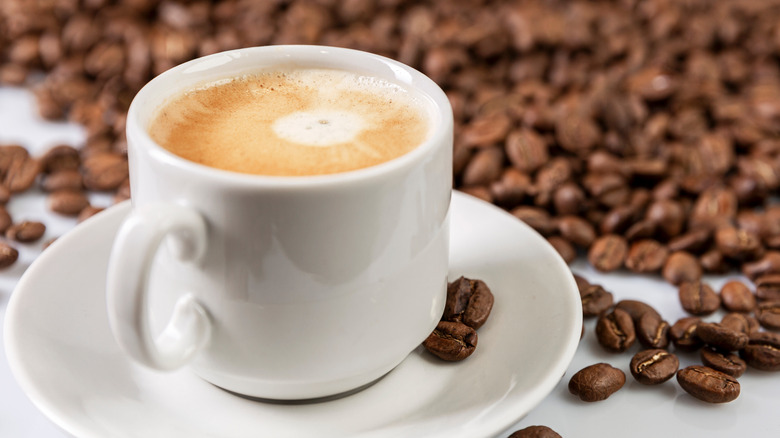 Deman/Shutterstock
Whether you're a cold brew fan, espresso aficionado, or Pumpkin Spice Latte diehard, one thing all caffeine lovers can agree on is that the best kind of coffee is free coffee. So, there's good news abound for all types of coffee fans, as one popular brand is offering the chance to win enough caffeine to power you through 2022. Chameleon Organic Coffee, an Austin, Texas based company known for their organic, fair trade cold brew, has branched out of the chilled beverage realm in recent years, offering whole bean and ground coffees in addition to their popular cold brews.
Recently, the organic coffee company traversed the country on a multi-city tour to give out free bags of coffee and display a series of murals painted by local street artists to promote their new line of cold brew concentrates and coffees. In addition to this cross-country giveaway, the company has also announced a new sweepstakes that's sure to perk up any coffee enthuiast.
In a press release, Chameleon announced that it's giving away a year's supply of organic coffee — plus a cool $1,000 in cash — to three lucky winners to keep them energized and supported while in the pursuit of their dreams. Chameleon is encouraging the winners to use the extra cash to put toward their life goals, in an effort to continue the current trend of "people leaving their jobs in droves to pursue their true passion."
Three lucky winners will take home $1,000 cash — and plenty of organic coffee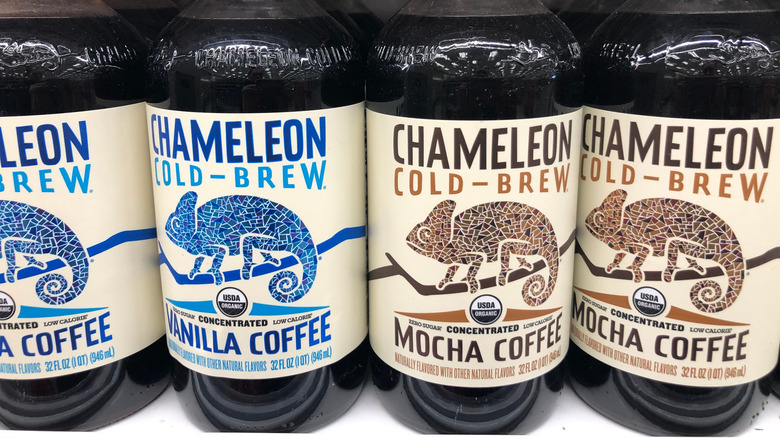 melissamn/Shutterstock
"We've heard that people are leaving their jobs or switching careers to pursue their true passion, and we applaud everyone who's had the courage to take that leap," says Chameleon marketing manager Heather Green of the company's inspiration behind the juiced up giveaway. "We're looking to help people follow their dreams. We want to support and celebrate them on their new journey."
This isn't the first time Chameleon has set out to reward their customers with a nice chunk of chanfw. Earlier this year, Chameleon announced a giveaway aimed at paying some of their caffeinated customers to take more breaks, offering two people the chance to take home a cash prize of $3,000 — plus all the Chameleon coffee they could drink.
If you are not quite ready to ditch your day job to pursue your passion full time, don't worry — quitting isn't a requirement to win the cash. Coffee lovers simply have to visit the Fuel Your Dreams website between August 25 and September 9 to enter for their chance to win the funds ... plus enough caffeine to keep you buzzing all year long.