Qdoba Is Giving Away Free Chips And Queso, But There's One Small Catch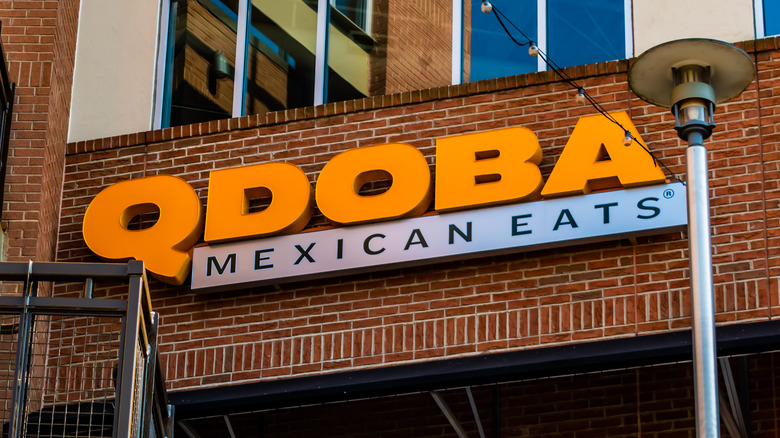 Bruce VanLoon/Shutterstock
The Mexican fast food chain Qdoba's motto — "Making the world a more flavorful place"—  hints at the delicious variety you can enjoy when you order from their menu. Not only are they dedicated to livening up their customer's palate and day, but they are also eager to assist in making the world a better place. PR Newswire reports that, for the past five years, the fast-food chain has partnered up with No Kid Hungry. The charity's website indicates that the national campaign works to end childhood hunger in the United States through fundraising, partnerships with businesses and programs to feed children daily.
The collaboration with Qdoba has collected around half a million dollars thanks to customer donations and other initiatives. This fall, however, when you make a $2 donation to No Kid Hungry in a Qdoba restaurant, PR Newswire explains that the Mexican chain will offer you a voucher for free chips and queso when you purchase an entree. According to Brand Eating, a standard order of chips and queso comes out to around $4.75 so it's definitely a win-win.
How long do you have to make a donation?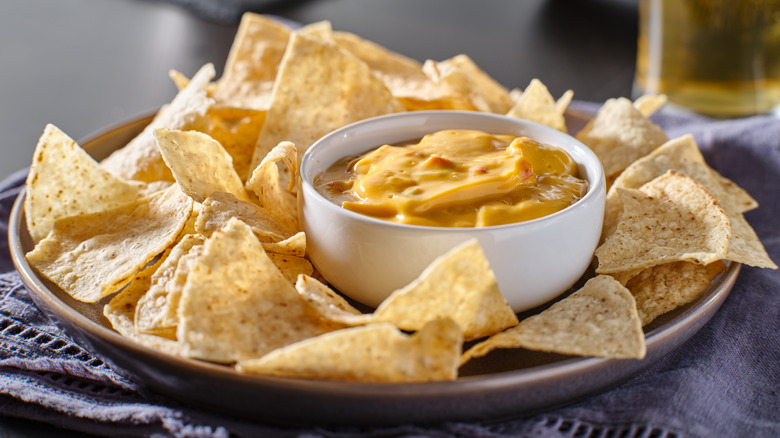 Joshua Resnick/Shutterstock
The partnership between Qdoba and No Kid Hungry is a fall affair, so you are better off not waiting too long to make a donation. Participating Qdoba locations will be accepting donations until October 3, so you have more than a month to help out a meaningful cause. The coupon for your free chips and queso will be valid until October 10, so be sure to head back to your nearest Qdoba location in time to enjoy this delicious snack.
The only tricky part of it all? Picking which tasty entree to enjoy along with your free chips and queso! Qdoba lists bowls, burritos, salads, quesadillas, nachos, and tacos among the options, so there is something for all tastes. Whether you're a vegetarian or a meat-eater, you'll be able to enjoy fresh Mexican flavors thanks to their wholesome list of ingredients. On top of the snack that comes with your donation, PR Newswire reports that anyone who participates in the fundraiser can have their name included on a wall hanging at the restaurant to show their support for the cause.