This Gordon Ramsay Restaurant Has Broken A London Record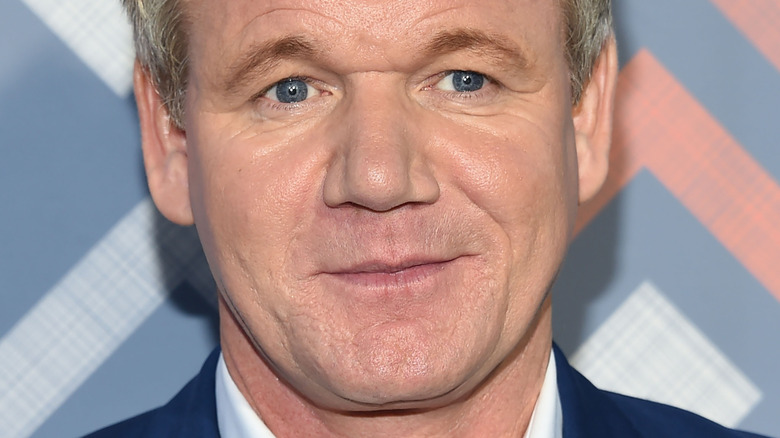 DFree/Shutterstock
Gordon Ramsay is one of the biggest household names in the culinary industry. He's a food reality TV star on shows like "Hell's Kitchen," "Kitchen Nightmares," and "MasterChef." Of course, he is also a prolific chef and businessman who owns restaurants all over the world.
His work as a restaurateur is incredibly impressive. Ramsay currently owns 35 restaurants across North America, Europe, Asia, and Australia and has owned 50 over the span of his career. He has invested in many future projects and has ownership stake in 100 restaurants planned to open over the next few years. Some of the restaurants, like the Gordon Ramsay Hell's Kitchen restaurant at the Caesar's Palace Hotel in Las Vegas, are easily identified by his name. However, he also owns a lot of restaurants that don't immediately disclose his involvement, many of which are in London (via ScreenRant).
Now, his flagship London restaurant has reached a new milestone, setting a record in the city.
Restaurant Gordon Ramsay sets a record in London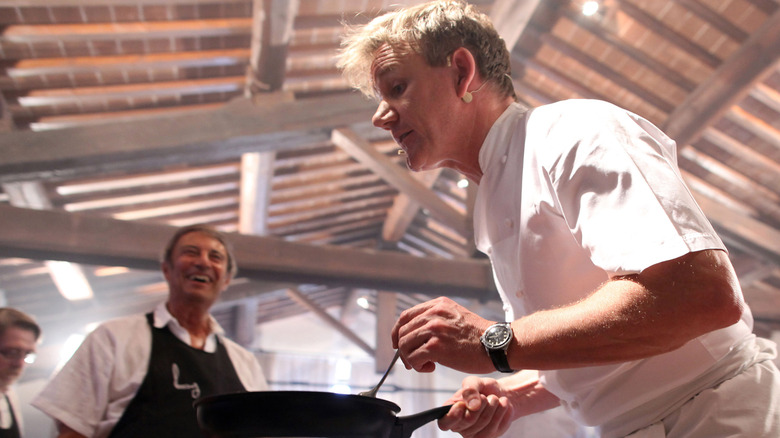 Franco Origlia/Getty Images
It's official. The Restaurant Gordon Ramsay in the Chelsea neighborhood of London is the longest running three-Michelin starred restaurant in the city's history. Those are three of Ramsay's current seven Michelin stars, of which he's earned 16 over the course of his career. Ramsay's restaurant has operated continuously with three Michelin stars since they were first awarded in 2001. That's 20 years of excellent food and service under the steady guidance of Gordon Ramsay (via Truly Experiences).
Matt Abé, the head chef and co-owner of the restaurant, earned praise from the Michelin Guide for his exquisite dishes with great flavors. The restaurant is known for its lobster ravioli, a Gordon Ramsay specialty, and other dishes, like roast pigeon with beetroot, pickled blackberries and buckwheat. Per the Michelin Guide, Ramsay's "elegant yet relaxed flagship restaurant" is described as "polished and professional, but it also has personality." Ramsay's dedication to continuously providing the highest possible service in the high class, but welcoming environment has allowed the restaurant to keep its three-star rating for so many years.
It goes without saying that a meal at Restaurant Gordon Ramsay would be an incredible treat.