This Fashion Giant Had An Entire House Just For Food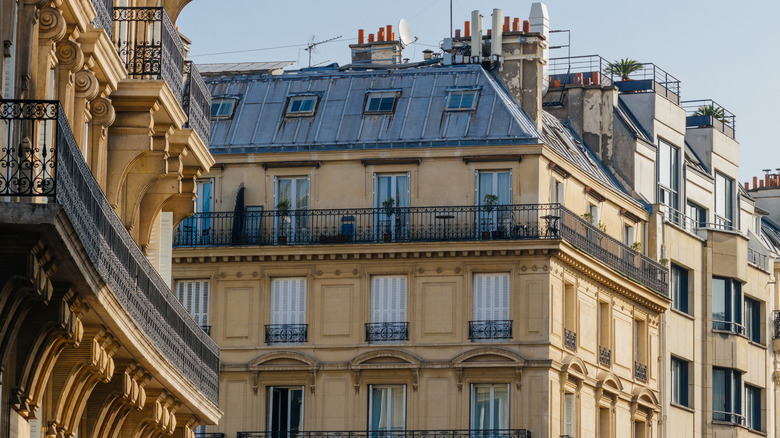 Sergii Molchenko/Shutterstock
Whether they have a sprawling cabin in rural Montana or a massive penthouse overlooking Manhattan, it's safe to say that celebrities live in some truly stunning spaces. After all, while location is key in all real estate, celebrities have the budget to transform a space and completely renovate it according to their own taste, if they so choose. However, for any foodies and fashionistas, it's the late fashion giant Karl Lagerfeld's living situation that may have prompted a bit of property envy.
Lagerfeld had many incredible properties, from a country villa in Hamburg, Germany, to a chic, sleek apartment in New York City with an incredible view (via Love Property) — and, of course, his French digs. However, Lagerfeld also had a particularly unique living situation that included a house just for food. As The Recipe detailed, two of Lagerfeld's properties were located right next door to one another. You might assume that one was perhaps an atelier where he sought inspiration for his couture creations, but that's not quite the case. The main home where Lagerfeld lived actually did not even have a kitchen, according to Harper's Bazaar. It was strictly meant for sketching and sleeping, a place for his creativity to flourish. As an added bonus, having no kitchen meant no messes to clean or leftovers to deal with in the fridge. But how exactly did Lagerfeld sustain himself in a space without a kitchen? Well, that's what the second house was for.
Karl Lagerfeld's house just for food — and guests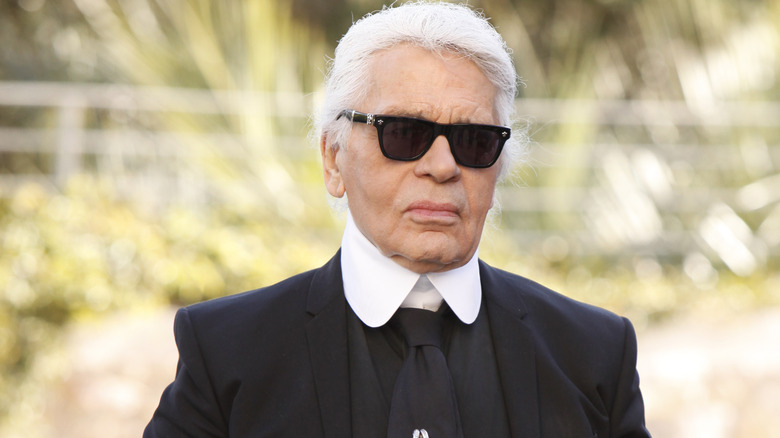 Patrick Aventurier/Getty Images
The idea of a home just for food will likely have many foodies salivating at the possibilities. Imagine endless pantry shelves filled with every type of spice or ingredient you could ever want, allowing you to whip up dishes from around the world at a moment's notice. With that much square footage, you could easily have two or even three refrigerators, a bar area to mix up cocktails, cabinets to display all your favorite mugs and serving platters... the list goes on and on. For Karl Lagerfeld, though, the food house seemed to serve as a way to keep food out of his primary living area rather than as a place to celebrate culinary creativity.
The second home, just two-and-a-half meters away, according to Glamour, was where Lagerfeld's staff and chef would prepare his meager meals whenever he needed a bit of nourishment. It was also the spot where he would entertain, because after all, what's a cocktail party without a few hors d'oeuvres (via Harper's Bazaar)? Although, given his diet later in life, in which one meal consisted of a type of protein powder "sachet" that he would consume as a sort of pudding, as Vox reports, perhaps the cleaning staff did not have too much mess to deal with in that particular kitchen.