Pasqually's Just Announced A New Meatball Mania Lineup For Football Fans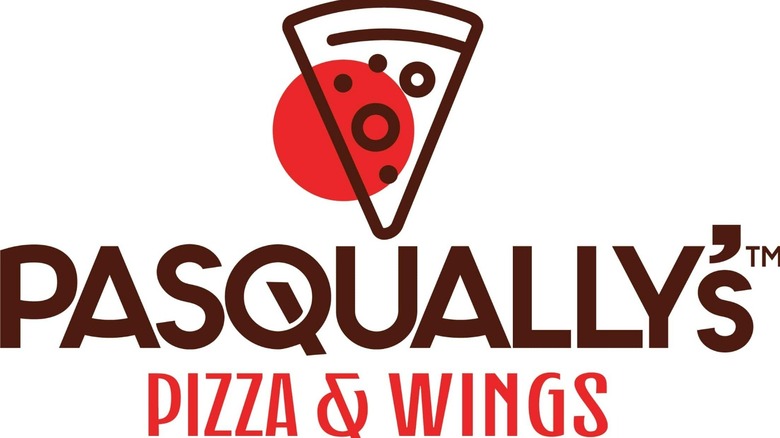 Pasqually's Pizza & Wings
Pasqually's Pizza & Wings, Chuck E. Cheese's (CEC) new virtual brand, is one of many delivery-only chains to pop up amid the pandemic food-scape. As people have favored dining from the safety of their own homes, restaurant chains have begun launching delivery-only brands, from Applebee's debuting Neighborhood Wings, to Boston Market starting Rotisserie Roast. The arcade-themed pizza chain has chosen to take a similar route, pivoting away from their focus on entertainment as their beloved arcades, ball pits, and legendary birthday parties have become COVID-19 health hazards. Named after the fictional pizza chef in Munch's Make Believe Band (via Mental Floss), Pasqually's now makes up 10% of sales for CEC, according to Chief Marketing Officer of CEC Entertainment Sherri Landry (via QSR). "We're proud of the product and the positive reviews we've heard from guests," Landry said (via PR Newswire). "Pasqually's shows a promising future and CEC Entertainment has more in store for this brand."
While Pasqually's pizza is similar to Chuck E. Cheese's, it sets itself apart from its predecessor with a thicker crust, more sauce, and new combinations of cheese and seasonings. The idea was to give customers a "more flavorful, more premium pizza experience," according to a CEC spokesperson (via Food & Wine). With the start of football season, Pasqually's is adding more tasty treats to its delivery menu.
Pasqually's Meatball Mania lineup includes three new menu items
The only thing better then fall football season, is the food that come with it. From chicken wings to chips and dip, there are so many football party snacks that are even better than a touchdown. However, when it comes to premier snack foods, it's hard to beat pizza and meatballs. If this sounds inviting, Pasqually's new line of Meatball Mania menu items is already calling your name. According to Chew Boom, the Meatball Mania lineup includes three new menu items available for a limited time only.
The first menu item is none other than a Signature Meatball Pizza, a 14-inch pizza with a house-made dough and marinara base, topped with mozzarella, beef meatballs, fresh spinach, a mixture of Italian seasonings, and garlic butter. Pasqually's is also offering Meatball Dunkers, a masterful creation of marinara sauce, mozzarella, and a beef meatball, wrapped in house-made dough, topped with garlic butter and parmesan cheese. The Meatball Dunkers are sliced into separate portions, making them the perfect party snack, and come with your selection of sauce. Last but not least, if you aren't feeling pizza, Pasqually's is also offering Saucy Meatballs: beef meatballs that come with your choice of Sweet Thai chili Sauce, Spicy Korean BBQ Sauce, or new Buffalo BBQ sauce. 
Through October 7, Pasqually's is offering $5 off every $25 you spend. Use the promo code "MEATBALLS" on their site to make the most of this deal.