The Wine Capital Of France Might Soon Change. Here's Why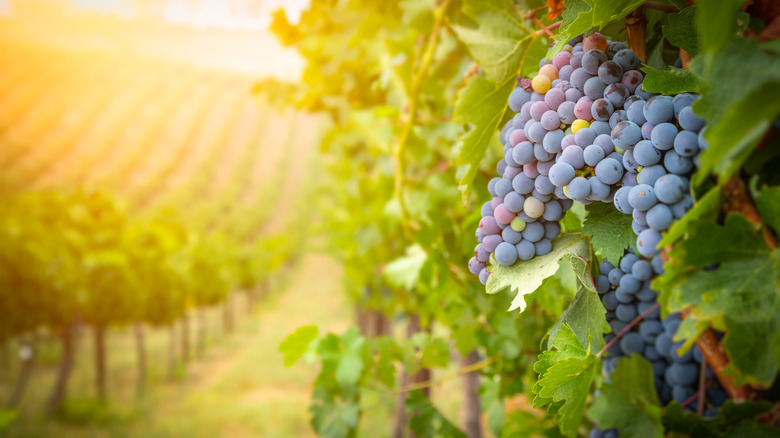 Andy Dean Photography/Shutterstock
It's hard to talk about wine without bringing up France. The country is consistently among the top contenders worldwide for the production, consumption, and export of wine, according to Business France. Additionally, IEEE Spectrum reports that France's per capita consumption hovers around 40 liters a year. Although the numbers have been far greater in the past, it's still clear that the French enjoy wine as an integral part of their lifestyle. Consequently, when the International Organization of Vine and Wine (OIV) revealed its plan to relocate its headquarters, it quickly became a matter of public interest.
The organization's website lists 48 member states, which is often called the United Nations of wine. Archywordlys reports that since 1924 when the OIV was founded, the headquarters have been in Paris. While the French capital is certainly a hub for international assemblies, the source indicates that the organization was looking for a change for its 100-year anniversary. Lack of space and high rental cost were cited as some of the factors motivating the move. The director-general of the OIV, Pau Roca Blasco, was positive about the change of scenery. "Our current situation entails costs that prevent us from developing," he added (via Archywordlys).
Where are the possible locations?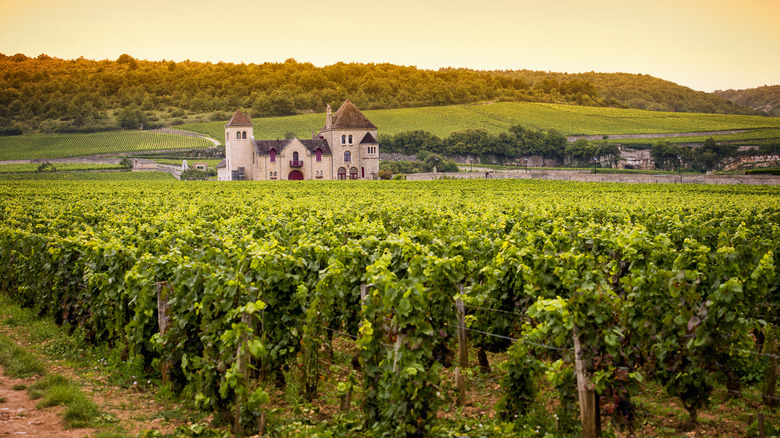 Massimo Santi/Shutterstock
Of course, in a country so focused on wine, you can bet there were some internal conflicts when the announcement was made. Regardless of whether you are a wine connoisseur, a few key regions in France will ring some bells for many 一 namely Burgundy, Bordeaux, and Champagne. According to Food & Wine, the three areas applied to be designated as the future OIV headquarters, however, the final decision will be made in October through a vote with all the member states. An OIV spokesperson explained to Decanter that candidates would first be chosen by the French government.
The OIV announced the government's decision on Twitter, declaring that Dijon, Burgundy, was the official candidate for the relocation. François Rebsamen, the mayor of Dijon, was certainly pleased. "This is excellent news for the world of wine, research and business tourism," the mayor stated (via Archywordlys). Shortly after, The Times published an article titled, "Bordeaux sees red as Emmanuel Macron backs Burgundy for French wine capital," indicating that the joy was not unanimous. Nevertheless, a final decision remains to be made and Bordeaux will surely promote its features to make a case for its candidature.