The Real Reason Expensive Candy Tastes Different From Cheap Candy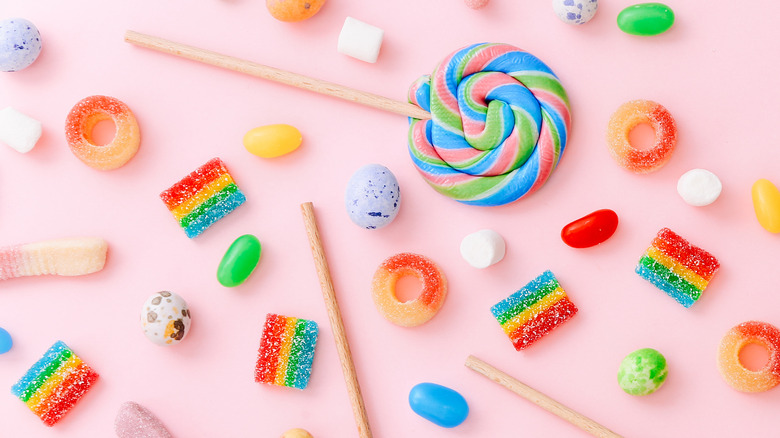 Limages Studio/Shutterstock
We may receive a commission on purchases made from links.
When it comes to guilty pleasures, candy ranks high on many people's lists. It's sweet, it's sour, it's colorful, and it can turn your entire day around, even if just for a moment. Sure, there are times when a handful of drugstore candy totally hits the spot. But there are other times when candy is so stunning, it makes an incredibly meaningful gift or token of appreciation. For some people, having a sweet tooth (in addition to expensive taste) may be totally worth it.
From exquisite hard candies and melt-in-your-mouth caramels, to elaborate gummy bears and fancy chocolates, it's clear that no two candies are created equal. With new technologies, shifting consumer behaviors, and better access to superior ingredients, confectioners around the world have become more creative over the years. The intensity and authenticity of flavors, colors, and textures vary from brand to brand. These important details usually directly impact the price of products, which may consequently alter consumers' perception of their overall quality and desirability. It also depends on how and where the candies are made and how they are marketed to the masses.
Let's explore why many consumers truly believe that the deluxe candy brands do, in fact, taste better than their more economical counterparts.
Why does expensive candy taste different?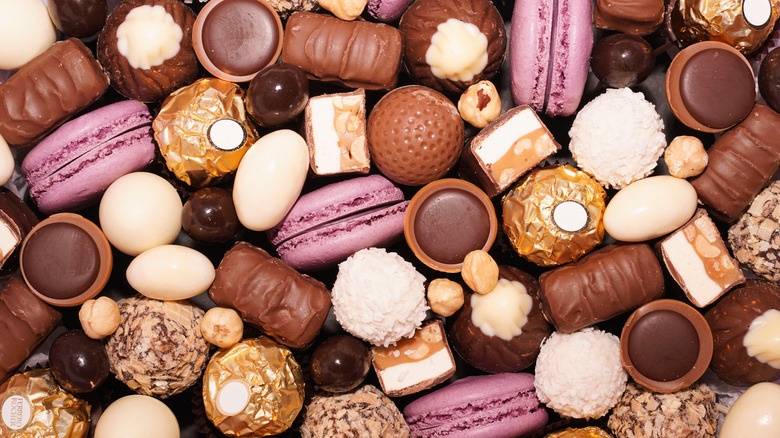 Parkova/Shutterstock
We're not going to sugarcoat it: As it turns out, expensive candy does actually taste better than cheaper candy (to most consumers, at least). But how can one be so sure that the more money they spend on a treat, the more pleasing it will be? It all boils down to the quality, origin, and uniqueness of the ingredients, as well as the manufacturing process. Luxury candy brands like Sugarfina, Compartes Chocolatier, and Squish are not only gorgeous, but are also made with some of the finest edible ingredients available, like champagne-infused gummy bears. At the end of the day, the same types of sugar are used in all candies across the spectrum. However, artisan brands often use real fruit juices and natural dyes instead of artificial flavorings and colorings.
Another reason these chic candies are a bit heavier on our wallets is their pristine packaging. Sugarfina products, for example, are typically displayed in transparent cubes that are cute enough to keep long after the candy has been eaten. As Elizabeth LaBau, Salt Lake City-based confectioner, blogger, and author of "The Sweet Book of Candy Making," explained in an interview with HuffPost, "The branding and the packaging is a huge part of the appeal of higher-end candies. Unwrapping a ribbon and opening a beautiful box from Sugarfina feels like an event. Tearing open a generic bag of candy just doesn't have the same feeling of indulgence."
What else makes artisan candy so pricey?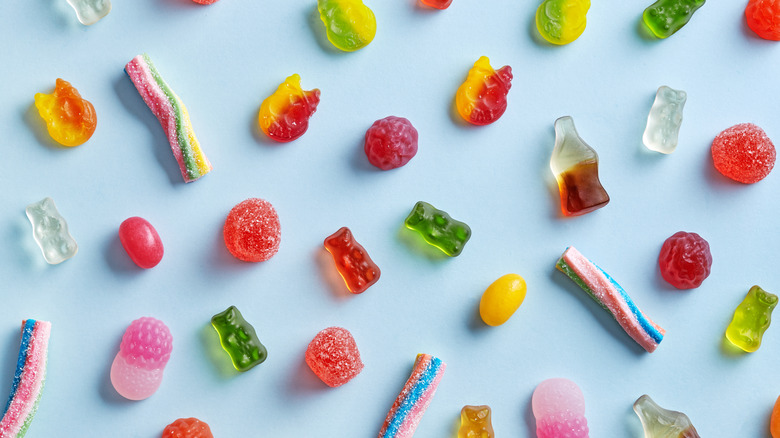 virtu studio/Shutterstock
Artisan candy makers care deeply about their craft. One can even say that candy is their religion, and they have a heartfelt passion to create an extra special product. Handcrafted candies, as compared to brands that are mass produced, require a lot of specific skillsets, as well as their own time and money. These are also key factors that influence the luxury price point. And, believe it or not, the source of the candies' ingredients plays a huge role in their market cost. Modern consumers are more concerned about the ethos of products' origins than ever before. "Some people want everything they eat to come from an ethical source and make sure what they're eating satisfies another vision in their lives, to do good things in the world," explains Susan Benjamin, a candy historian and president of True Treats Candy in Harpers Ferry, West Virginia (via HuffPost).
As the age-old saying goes, "You get what you pay for." And this certainly holds true for the candies in which we indulge. However, that is not to say we don't still love our M&M's, Reese's Peanut Butter Cups, and old-school penny candies like Tootsie Rolls and Laffy Taffy, which can provide the perfect amount of priceless joy to our days when we need them the most!