The Real Reason Burger King Just Banned 120 Ingredients In The U.S.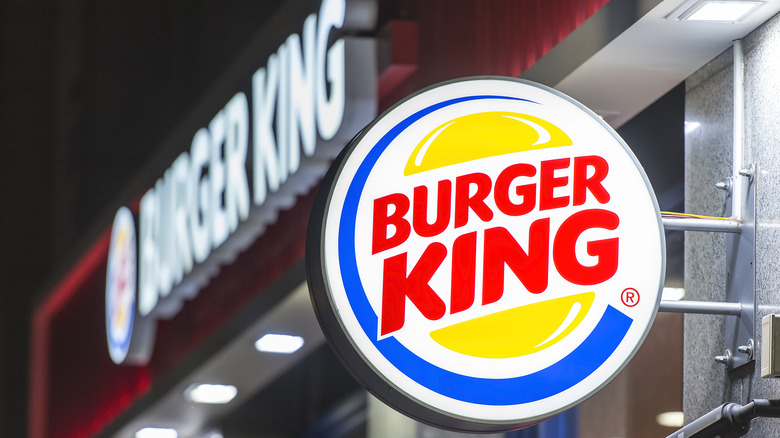 Savvapanf Photo/Shutterstock
Have it your way ... especially if your way does not include any of the 120 ingredients Burger King just banned at its U.S. locations. In a move aligned with the growing demand for healthier fast-food choices, Burger King just deleted a long list of artificial ingredients from its products.
"By banning these 120 ingredients from our food, we're offering guests an easy choice — delicious food made with quality ingredients," said Ellie Doty, chief marketing officer, Burger King North America, in a company statement distributed via BusinessWire. "We're confident that our ongoing commitment to real food will not only provide guests with the food they're looking for, but also set a standard for the industry overall."
We haven't been able to locate a report of specific ingredients on Burger King's banned list, but this latest move appears to be part of an ongoing trend by the brand to focus on fresh first. In a head-turning February 2020 promotion, Burger King showcased a moldy Whopper. According to QSR, the in-your-face advertising image was designed to showcase how real food — prepared without artificial preservatives to extend its shelf life — ages in real time. The caption? "The beauty of no artificial preservatives."
Burger King 'Keeps It Real'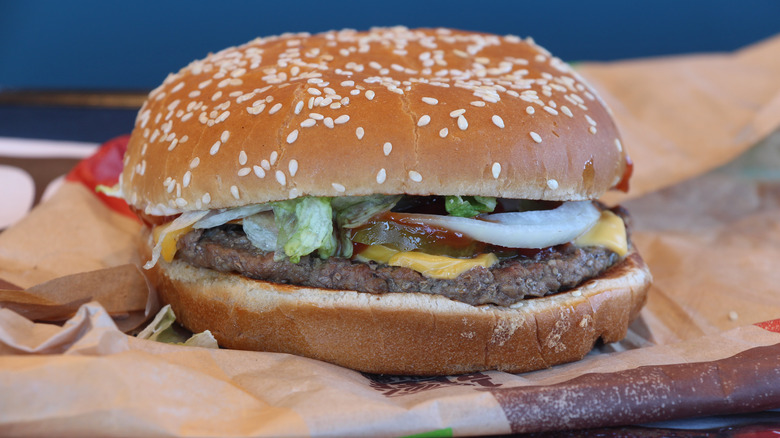 Deutschlandreform/Shutterstock
Hot on the heels of its moldy Whopper advertisement, Burger King announced in August 2020 that it had successfully removed artificial colors, flavors, and preservatives from its Whoppers served in all U.S. markets (via QSR). At the time, the fast-food giant boasted 85% of its standard-menu products were free of artificial ingredients. The chain celebrated with a limited-time wrapper sharing the product recipe and ingredients list.
"We know our guests' expectations are changing, and they want to make choices they can feel good about," said Doty, via a company statement. "We firmly believe that real food doesn't have to compromise on taste."
Celebrating its latest initiative, Burger King launched "Keep It Real Meals," recruiting pop-culture celebrities to design their ideal Burger King sandwich — and name it using their real/given name instead of their stage name (via QSR). Grammy-winning artist Nelly dreamt up the Cornell Haynes Jr. Meal (a Whopper topped with cheese, lettuce, tomatoes, onions, mayo, and ketchup, along with small fries and a small Sprite). Brazilian singer Anitta came up with the Larissa Machado Meal, and social media personality Lil Huddy's namesake specialty is the Chase Hudson Meal. You get the drift.
Burger King's limited-time Keep it Real Meals are available starting September 12 at participating restaurants nationwide. They're priced at $6 for members of Burger King's Royal Perks loyalty program.