The Truth About Vietnamese Street Food, According To Jenny Lam - Exclusive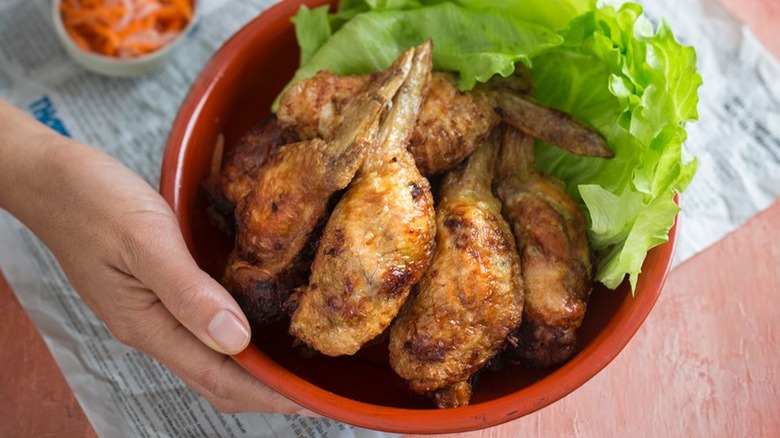 Craig Kinder
We may receive a commission on purchases made from links.
Jenny Lam appeared on Season 10 of "MasterChef Australia." Since then, Lam has enjoyed success with her restaurant, Bunn Mee, which she opened in Perth, Australia. Bunn Mee specializes in Vietnamese street food, and Lam's cookbook, "Eat Like A Viet," is an ode to the culture, food, and history of Vietnam. In an exclusive interview with Mashed, Lam told us that she has memories of her mother's delicious Vietnamese cooking and how it connected her family to their culture and heritage. Lam said that many of her friends who are Vietnamese-Australian can barely speak the language, let alone cook Vietnamese food, and she worries that their shared heritage could be lost. 
Lam's cookbook is her attempt at preserving Vietnamese street food, which she fears is becoming too Westernized. "I want to pass it down, generation after generation. Hopefully, one day my kids can cook the food I grew up loving," she shared. While Lam and her photographer were shooting photos for the cookbook in Australia, she realized something was missing and that was Vietnam itself. So they flew to Vietnam and visited local markets, where Lam realized she needed to capture the Vietnamese food that her mother grew up with. And according to Lam, what you might think of as Vietnamese street food has actually been heavily influenced by French colonial rule.
Vietnamese street food is influenced by the country's history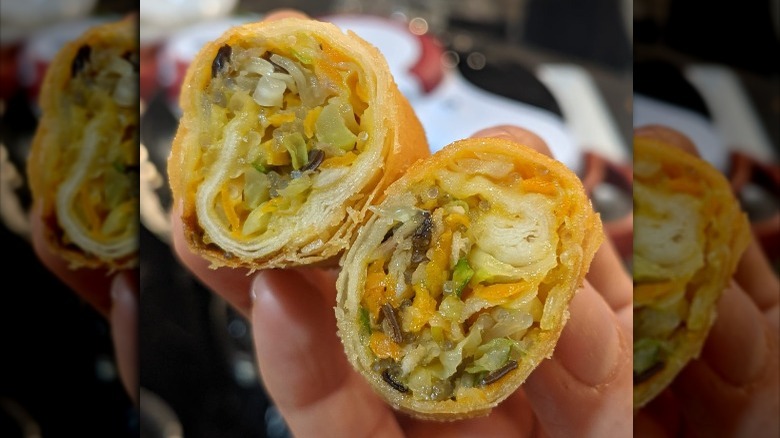 Hien Nguyen
Jenny Lam defines Vietnamese street food as "day-to-day ... humble peasant food." But some dishes were also influenced by France's decades-long occupation of Vietnam, which ended in 1954 (per Alpha History). According to Lam, the popular Vietnamese iced coffee was something the French left behind. It's an extra-strong brew with condensed milk, which, as Lam said "is definitely [a] French influence, and it's a permanent feature of the Vietnamese day-to-day life." 
Another Vietnamese favorite is the bánh mì — the French baguette sandwich that Lam's restaurant is famous for — and is eaten in Vietnam any time of day for breakfast, lunch, or dinner. Lam added that "...the French really had a big influence on how Vietnam bakes." Although it might seem odd to find French puff pastry in Vietnam, it's been adapted into a savory snack with Asian flavors called bánh patê sô, a puff pastry pie stuffed with minced pork, water chestnuts, and fish sauce. "It's kind of odd," Lam said, "because you don't think that it would, but it works really well." As it turns out, much of Vietnamese street food is Asian and French fused together as its own unique cuisine.
For more information about Jenny Lam and her restaurant Bunn Mee, visit her Facebook page. Her cookbook "Eat Like A Viet" can be purchased as a Kindle version on Amazon.