Katie Lee Biegel Just Announced A Major New Kitchen Collab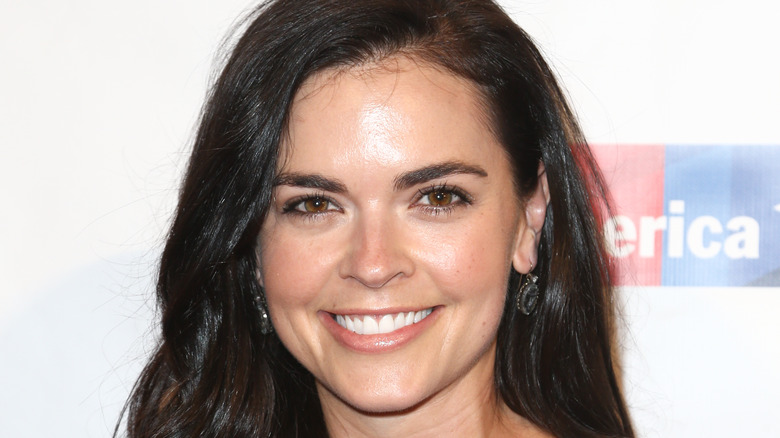 Debby Wong/Shutterstock
Like many celebrity chefs, Katie Lee Biegel grew up surrounded by food lovers. "I was raised in a modest, tight-knit family in West Virginia, and each evening centered around the dinner menu," the Cooking Channel star shares on her website. "Eager to get involved, I began cooking with my grandma at the young age of 4. She would pull a stool over to the counter, I'd climb up, and help her make biscuits," she recalls. Because of her upbringing, Biegel is excited to start similar traditions with her own daughter, 1-year-old Iris, who she welcomed in September 2020 with her TV producer husband, Ryan Biegel (via Serendipity Social).
Today, the 40-year-old chef is an Emmy-nominated co-host on "The Kitchen" who also makes regular appearances on other hit cooking shows, including "Beat Bobby Flay" and "Rachel Ray." The multifaceted talent is also a best-selling cookbook author, with her most recent cookbook "It's Not Complicated: Simple Recipes for Every Day," being published in March 2021. "I think I have the best job in the world," she shares in an interview with Today. "I basically get to cook and eat for a living. It's a pretty good gig."
To add to her already busy schedule, the Food Network personality has even more projects up her sleeve. Keep reading to hear more about her exciting new collaboration with Bed Bath & Beyond.
Katie Lee Biegel is participating in a new Bed Bath & Beyond campaign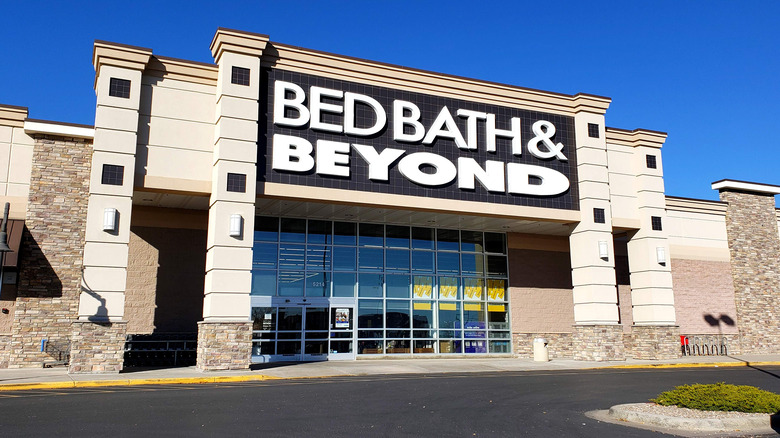 Retail Photographer/Shutterstock
Over the last couple of years, designing a home space that you love has become more important than ever. With people cooped up indoors, Bed Bath & Beyond's "Home, Happier" campaign couldn't have come at a better time. This all-new campaign coincides with the retailer giant's 50 year anniversary, and will be one of the largest brand campaigns in the history of the company (per Ad Week).
As a part of the campaign, Bed Bath & Beyond will be rolling out a "Home, Happier" panel, a team of "industry experts," which will include Biegel. According to Yahoo! Finance, this powerhouse team will provide ideas, innovative solutions, and compelling content to guide customers as they make their house a home. Other members of this panel include Jeremiah Brent, an interior designer, and Dr. Shelby Harris, a sleep wellness professional.
Biegel took to Instagram to celebrate her participation with this exciting new campaign. "I am a long time fan of Bed Bath & Beyond, having shopped there for years. I can't wait to share all the great things we are cooking up together, their awesome finds for the kitchen, entertaining, introducing their new brands, holiday shopping, and all of my go-tos," she wrote. Biegel, along with the other members of the "Home, Happier" team, will be making an appearance at Bed Bath & Beyond's open house event at New York City's flagship store on October 2.