Burger King Just Added A Familiar New Burger To Its Mix N' Match Menu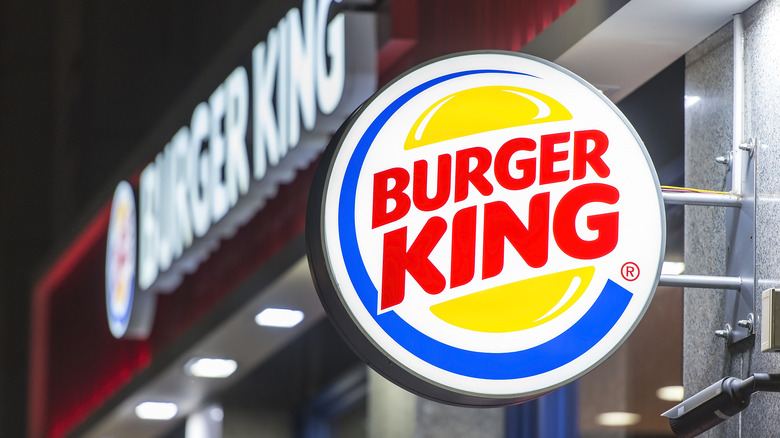 Savvapanf Photo/Shutterstock
Burger King's food has always satisfied a particular type of hunger. When that craving for one of their signature burgers hits, there's only one way to satiate that need. Whether cruising through the drive-thru or stopping in and ordering at the counter, you have lots of affordable and quick options to curb your hunger at Burger King.
The fast food chain is currently meeting its customers' need for convenient food with a 2 for $6 Mix n' Match menu. Patrons can order two food options from the promotional menu for the low price, and said options cover every level of hunger. The Mix n' Match menu currently features the Whopper, the Impossible Whopper (a plant-based patty), the Original Chicken Sandwich, the Big Fish sandwich, and a 9-piece serving of Chicken Fries.
Burger King also just announced that a new but familiar item is being added to the Mix n' Match menu — and we have all the details on the burger below.
What you need to know about Burger King's new Single Quarter Pound King
Burger King is adding the Single Quarter Pound King to its Mix n' Match menu, Chew Boom reports. The burger features a delicious, flame-grilled quarter pound beef patty with melted American cheese. Topped with pickles, ketchup, mustard, and sliced onions, it's all served between the chain's signature sesame seed bun. The new burger is replacing the Single Bacon King on the menu.
The new burger has never been on the menu in the U.S. before, but is similar to the Double Quarter Pound King that was featured as a limited release menu item in 2018. That burger featured two of the quarter-pound patties and was presumably more filling, while the Single Quarter Pound King is a more affordable option with the same great taste.
The Single Quarter Pound King can be ordered as part of the 2 for $6 Mix n' Match deal, so the next time you are craving a quick and affordable meal, this new burger is definitely worth a try.