The Real Reason Paul Hollywood Didn't Leave The Great British Baking Show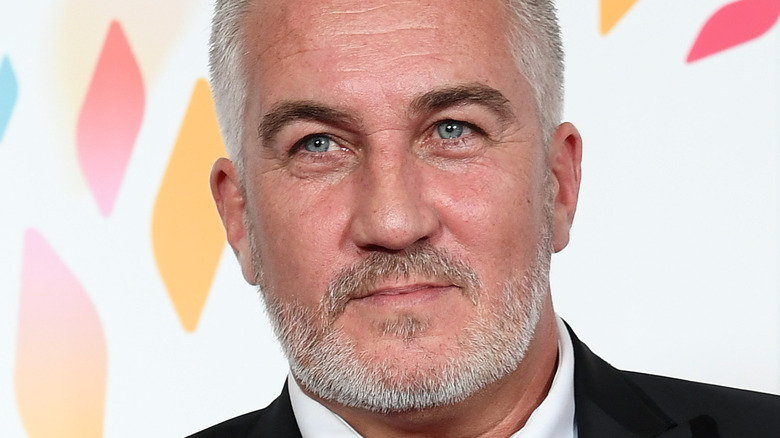 Gareth Cattermole/Getty Images
Although a quintessentially British show, "The Great British Baking Show" has a loyal fanbase across the globe. Each summer, a dozen bakers walked into the iconic white tent, baking their way through the challenges presented by Paul Hollywood and Mary Berry. That is until Berry left the show, of course.
A part of the popularity of "The Great British Baking Show," Cinema Blend suggests, is because of how refreshingly kind the show is, especially considering the cutthroat cooking competition shows that are currently being aired. The contests are ready to help each other through the challenges, the judges give constructive feedback, and the hosts keep things light and fun. In fact, few know that the show's original hosts Sue Perkins and Mel Giedroyc previously quit the show after only one day of filming "because it was not a kind show," Perkins explained. "They were pointing cameras in the bakers' faces and making them cry and saying, 'Tell us about your dead gran,'" she alleged (via BBC). They came back only when the producers agreed to be kinder.
So when it was announced that the show was moving from BBC, its original network, to Channel 4, the news stunned fans. The real kicker came when Perkins and Giedroyc announced on the same day that they were leaving the show with Berry confirmed the same shortly thereafter (via Hello). However, it soon became clear that although the trio was walking away from the show, Hollywood would remain with the show.
Paul Hollywood was not ready to turn his back on The Great British Baking Show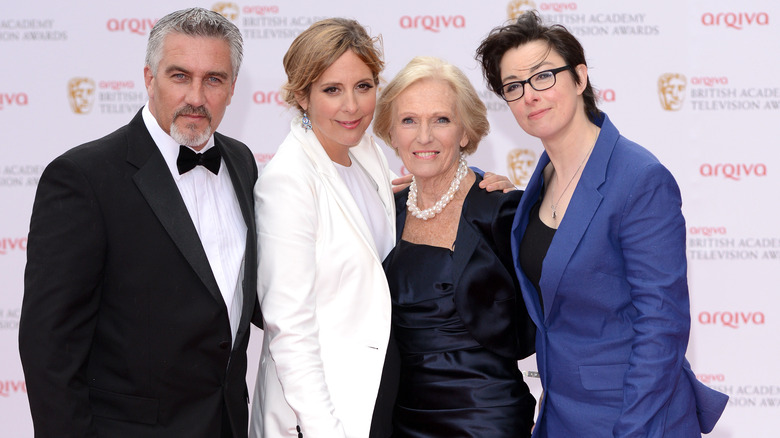 Karwai Tang/Getty Images
While Perkins, Giedroyc, and Berry made it clear why they were leaving the show, fans remained confused over why Hollywood was returning. You would have thought that the original cast had been informed of the producers' decision to change networks months in advance. However, it seems that Perks and Giedroyc found out about it through the news. "I just think, 'If you're going to let us find out that way [from TV], then we're not really a team, are we?'" the duo told BBC. As for Berry, it was all about her loyalty to BBC (via Radio Times).
Although fans speculated whether there was bad blood between Paul Hollywood and the rest of the cast, the former said that he'd spoken with Berry before coming to a decision. Heat World reports that although Paul thought of Perkins, Giedroyc, and Berry as his family, it really came down to his love for the job and his allegiance lied with "The Great British Baking Show." "I think ultimately I love [the show] and I was very lucky seven years ago to be plucked from obscurity to be part of [it]. My job was still there and I didn't want to lose my job," he explained.
Luckily, "The Great British Baking Show" still retains a part of its old charm and fans have Hollywood to thank for it.