Why Subway Considers Its Huge Menu Revamp A Success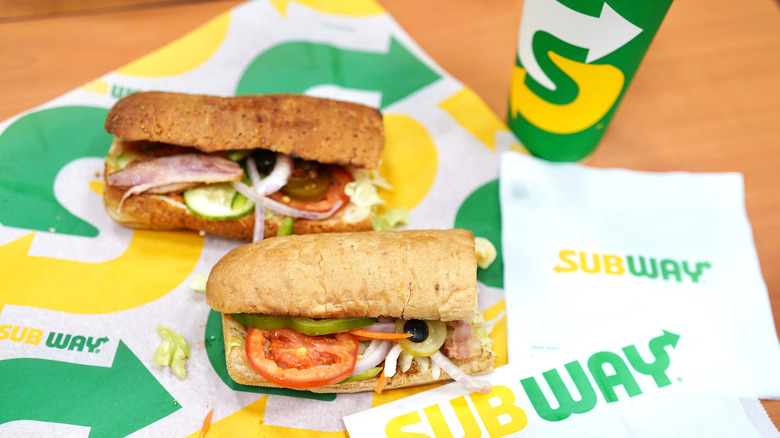 Shutterstock
The results are in: Subway's new menu revamp is a hit. The sandwich chain announced a huge change would be coming to its restaurants in July, when it debuted the biggest menu revamp in the brand's history. Starting on July 13, the company launched its Eat Fresh Refresh, which featured over 20 menu updates, including the addition of Artisan Italian and Hearty Multigrain breads, four improved signature sandwiches, and six new or returning sandwiches, including the Turkey Cali Fresh, Steak Cali Fresh, and All-American Club, per PR Newswire.
"Subway has been serving freshly made, customizable and better-for-you sandwiches for more than 50 years, and we wanted to give our guests more new and improved flavors," Trevor Haynes, President of Subway North America, said of the new menu at the time, per the press release. And it turns out the bold move has paid off. Subway has just announced that its weekly sales have hit an 8-year high in the wake of the new menu release, according to Business Insider.
Subway's average weekly sales are at an 8-year high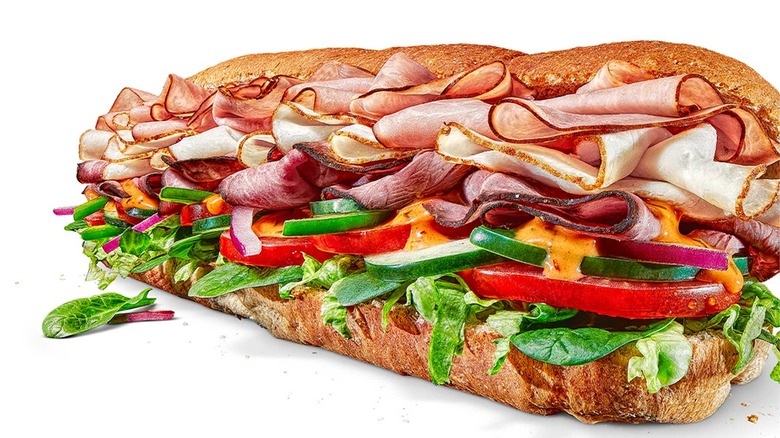 Subway
The sandwich chain recently reported that its August 2021 sales were, on average, one-third higher than sales of August 2019, at the top-performing 25% of Subway locations in the U.S. Not just that, but this month's reported sales were the highest the company's August sales have been since 2013, according to Business Insider. 
However, not everyone was raving about the new menu revamp. The New York Post had less than complimentary things to say about the new items. Following the Eat Fresh Refresh launch, Post writer Steve Cuozzo wrote a less-than-steller review of the new menu items, calling them "just as vile as the old ones" and "a gristly, flavorless affair." But regardless of what news outlets say, numbers don't lie, and these sales reports are pretty clear. The numbers certainly indicate that the majority of Subway customers seem to be loving the new menu. "The journey to build a better Subway has begun, and the changes are having a positive impact on restaurant sales," Subway CEO John Chidsey said in a press release, via Business Insider.