The Classic '90s Sitcom You Forgot Wolfgang Puck Appeared On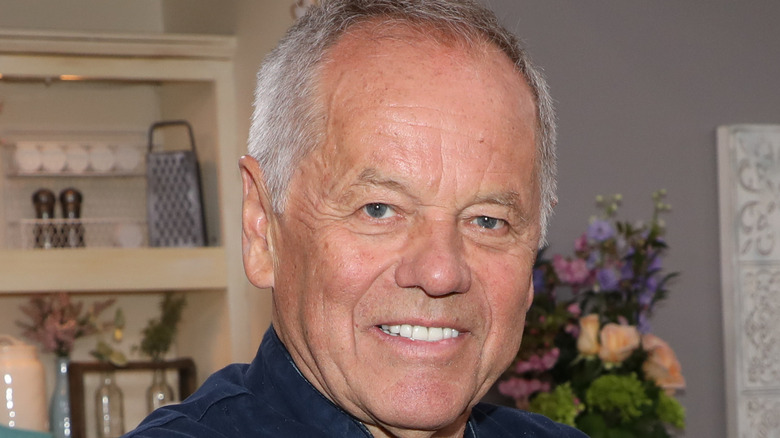 Paul Archuleta/Getty Images
A scroll through the IMDB page for Wolfgang Puck reveals that he has quite a number of on-screen appearances to his name. There are the guest judge spots, of course, for shows like "Hell's Kitchen" and "MasterChef Junior", and shows with friends like Ina Garten on "Barefoot Contessa" and the crew on "The Kitchen." Puck also has a number of film credits to his name, like the Nicolas Cage movie "The Weather Man" and a voiceover in "The Smurfs". His most recent appearance is in this year's documentary "Wolfgang" about Puck's childhood and life. 
You might've forgotten that Puck also had two appearances on a classic sitcom of the '90s and early 2000s, "Frasier." If you've never watched the show, it's worth checking out because it's still funny and holds up well all these years later. The show centers around the life of Frasier Crane (played by Kelsey Grammer), a Seattle-based psychiatrist with a call-in radio show. According to the Chicago Tribune, one of the most coveted "bits" on the show was for celebrities to voice the callers to the fictional radio station: This long list includes Lily Tomlin, Macauley Culkin, Eddie Van Halen — and Wolfgang Puck. In the Season 8 episode, "Mary Christmas," Puck's character Tom calls for advice from Dr. Crane, but when he hears that they're about to pause for the news he crankily responds, "I don't want to be squeezed into a minute. I will go on after the news" (via YouTube). However, Puck showed up in another episode of the classic sitcom, as well, in a different role.
Wolfgang Puck and his crab cakes were on another episode of "Frasier"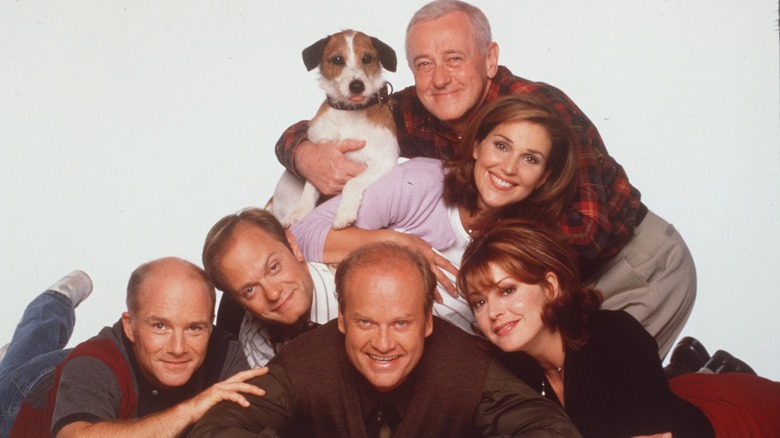 Getty Images/Getty Images
Another episode of "Frasier" also featured Wolfgang Puck, but this time he was on-screen and playing himself (according to IMDB.) The Season 9 episode "The Proposal" was all about the long-awaited moment when Niles Crane (played by David Hyde-Pierce) finally asks his love Daphne (played by Jane Leeves) to marry him. Having the best taste, Niles has to create the perfect evening for his proposal to Daphne, so he hires Wolfgang Puck to cook their romantic dinner. 
In typical "Frasier" hilarity, things get off to a rocky start when Niles' brother Frasier pesters Puck in the kitchen. As shared by fan page KACL 780, Frasier suggests to Puck that his crab cakes are over-browned. Puck responds, "They're getting beautifully crunchy." And when Niles asks about the smell of "burning crab" Puck shouts, "It's Cajun!" There are a few more tense (and hilarious) moments in the kitchen, but the best scene with Puck is at the very end. When Niles learns that Daphne has the flu, he scraps his elaborate and expensive plans in favor of a simple proposal — and that means Puck has to go, too. The credits scene of the episode shows Frasier rushing Puck out the front door: Gagged and thrown over Frasier's shoulder while waving a large pan. Fans love that this talented chef obviously has a great sense of humor.