How Padma Lakshmi Really Feels About Top Chef Filming In Texas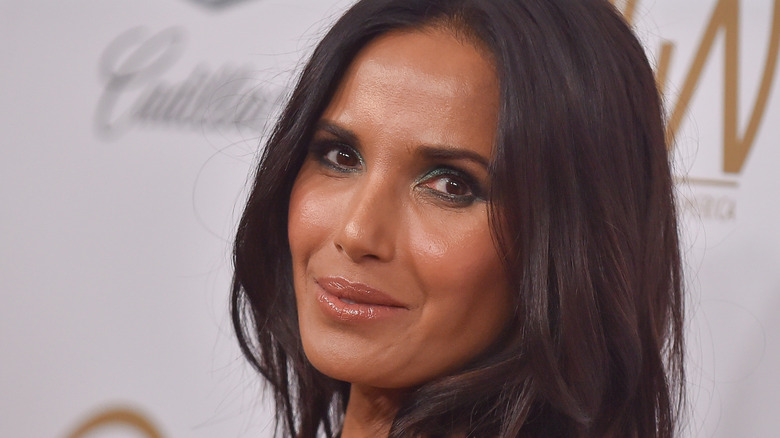 DFree/Shutterstock
As "Top Chef" gears up for Season 19, it's looking to get some positive publicity after the way Season 18 ended. Right after that season's finale, news broke in the Austin American-Statesman that the winner, Texan chef Gabe Erales, had been fired from his restaurant for repeated violations of its policies against harassing women. At the time, "Top Chef" host Padma Lakshmi took to Twitter to defend the decision to air the season anyway, while also calling for an investigation of some sort. Still, Lakshmi got some Twitter backlash with people saying Season 18 had been ruined.
Many fans' feelings about Season 19 aren't any better, and the new season of "Top Chef" hasn't even started filming yet. The show did announce a locale, however, and Texas is again the source of the cooking competition show's image problems among some fans. Given that America's most restrictive abortion law just went into effect in Texas (via Forbes), some "Top Chef" fans weren't happy to learn the next season will be set in Houston (via Today). Lakshmi, again, is on the defensive. She was back on Twitter, explaining the decision to film "Top Chef" in Texas.
Padma Lakshmi said boycotting Texas isn't the right response to the state's abortion law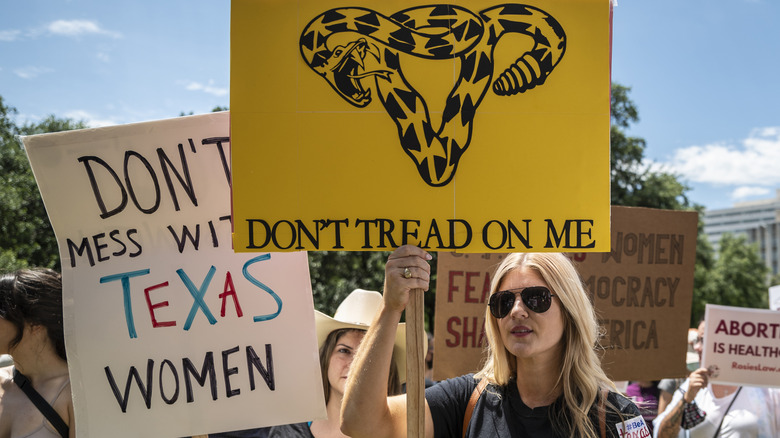 Sergio Flores/Getty Images
Padma Lakshmi posted a series of tweets defending Bravo's decision to bring its business to Texas for Season 19 of "Top Chef". "Houston is one of the most diverse cities in the U.S. Its government and the majority of its people oppose @GovAbbott's heinous bills," Lakshmi tweeted, tagging Texas Governor Greg Abbott and referring to two bills — the one on abortion and another that added barriers to voting (via The Wall Street Journal).
Despite Lakshmi's explanation, some "Top Chef" fans on Twitter protested the decision to film the next season in Houston. Twitter user @Larry_C_Fitz said showcasing Texas on "Top Chef" is wrong. "I won't be watching this season. There are diverse cities in other states, too," he tweeted.
Lakshmi had a response for the several Twitter users who suggested "Top Chef" should boycott Texas for its restrictive abortion law. She pointed out in a separate Twitter thread that abortion-rights groups in the state are not calling for a boycott because the economic impact would be felt the most by the same vulnerable groups most affected by the new law. In another tweet, Lakshmi said she was supporting a number of abortion funds and urged her followers to donate.
Not everyone on Twitter agreed with Lakshmi's stance, of course. Twitter user @MonikaMusing summed up the opposing viewpoint succinctly: "You want to kill unborn babies. Disgusting."