What TikTok Is Saying About This Monopoly Hack For Getting Free McDonald's Food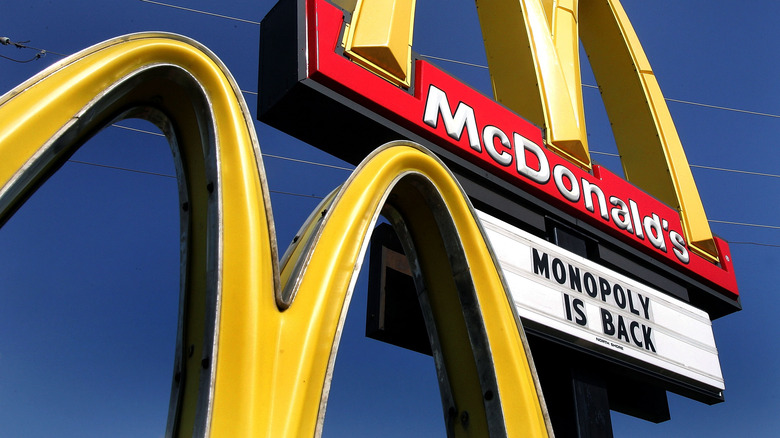 Tim Boyle/Getty Images
There's only one thing better than enjoying McDonald's crave-worthy burgers and fries, and that's enjoying them for free. For customers across the U.K., New Zealand, Australia, and other participating areas, free McDonald's items received as a reward for playing this year's game of McDonald's Monopoly are satisfying cravings and bringing smiles to faces.
This year of McDonald's Monopoly is back with much excitement after a year off due to COVID(via Delish). When certain menu items are ordered, the customer receives one or two Monopoly game pieces that can be collected to earn larger prizes like Mini Coopers, cash, PlayStation 4 consoles, and free meals. Some of the pieces also come with instant rewards that can be turned in at the front counter or drive-thru to receive a free menu item immediately (via McDonald's).
A hack on how to maximize the free food from the game's instant rewards has gone viral on TikTok and fans of the game are responding. See what the hack is and what people have to say about it below.
The McDonald's Monopoly hack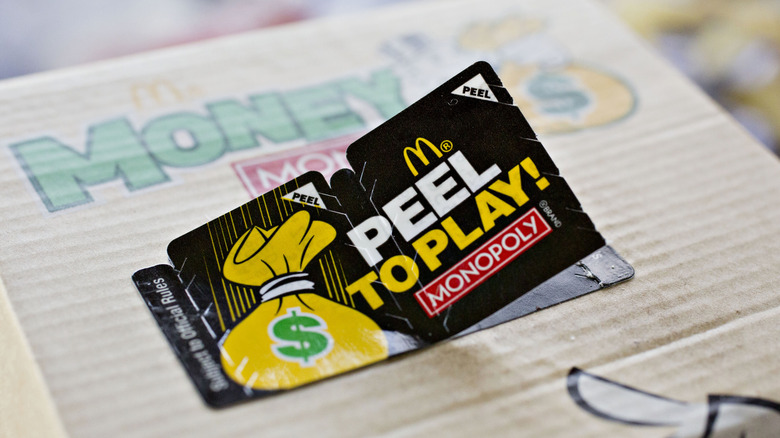 Bloomberg/Getty Images
The hack takes advantage of the instant rewards in the McDonald's Monopoly game to maximize the amount of free food the customers received, Newsweek reported. Each reward comes with a free item like fries, an apple pie, or a quarter pounder. The instant rewards are meant to be scanned at the counter or the drive-thru in order to be redeemed, but TikTok user @goodgalgonebaddd noticed that the drive-thru attendants were not always scanning the rewards pieces.
She uploaded a video to the app showing her and her friends scanning the piece in the restaurant to receive a free item and then using the piece again in the drive-thru. Commenters seemed to agree that the method worked for them as well. One person said they had used a bunch of the rewards in the drive-thru and the attendant didn't take the pieces, so they were able to use them again. Another person said they were able to use the pieces up to 10 times without the worker collecting them.
One commenter who works at McDonald's said that it depends on who is working at the drive-thru, because some of the workers will collect the pieces and scan them properly. While it may or may not work every time, it appears from the chatter on TikTok that people are willing to try to game the system for a bit of free McDonald's.