The Food Antoni Porowski Fell In Love With During The Pandemic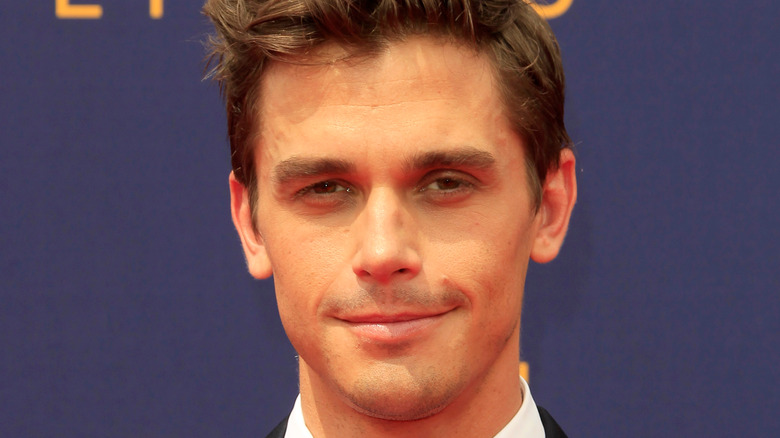 Kathy Hutchins/Shutterstock
If you're a fan of "Queer Eye," then you're familiar with Antonio Porowski, the food and wine expert who warmed all our hearts during the reboot of the Emmy-award-winning series. The Polish-Canadian star is the former assistant of Ted Allen, the original "Queer Eye" cooking expert, who also served as Porowski's mentor. Porowski and the "Chopped" host became friends while living in the same neighborhood in Brooklyn, which ultimately led to Porowski being cast on the hit-Netflix show (via Daily Edge). "He invites me for dinner where he demands that I cook, but not in a professional capacity," Porowski shared with Grub Street, when speaking about his relationship with Allen. "We actually still do a lot of dinners whenever we can."
Known for his intellect and charm, the "Queer Eye" co-host is also a successful actor and New York Times bestselling author. But there's so much more to this multifaceted talent that goes on behind the big screen. Keep reading to find out more about your favorite foodie –- including what he's been up to during the pandemic.
From scrambled to over-easy, Porowski is a big fan of cooking eggs at home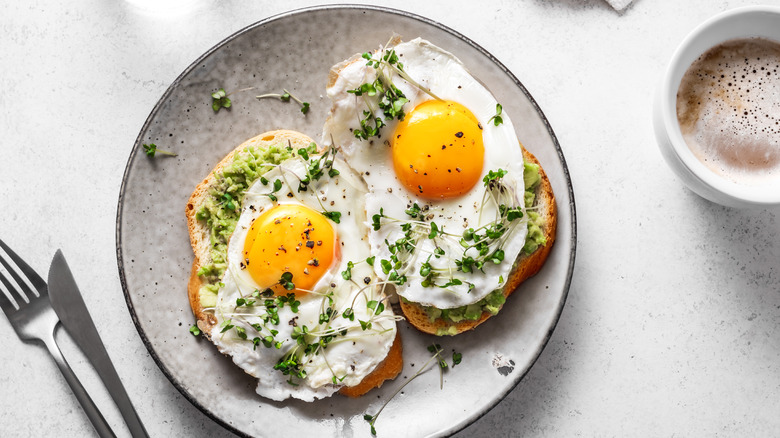 Osana Mizina/Shutterstock
Despite his already busy schedule, Porowski kept himself fairly busy during the COVID-19 pandemic. When filming for Season 6 of "Queer Eye" was put on hold last March, Porowski and his beau Kevin Harrington, spent four months quarantining together in Austin, Texas, while also adopting a foster pitbull beagle mix named Neon (via Bustle). When Porowski was asked how his cooking habits had changed during the pandemic in an interview with Thrillist, he gushed over the one simple staple he just couldn't get enough of.
"I've definitely fallen even more in love with eggs, and I'm just all about the perfect soft scramble or a nice over-easy," the 37-year-old star shares. "And then just topping it either with some za'atar, or some Everything but the Bagel seasoning and a bit of ketchup if I'm feeling a little trashy, or this thing called "black magic oil" from Suerte in Austin." Sounds delish, Antoni!
Porowski has always been a fan of cooking with simple ingredients, which is what his latest cookbook, "Let's Do Dinner" is all about. Porowski's second cookbook also revealed his pantry staples and favorite fast meals, including his creamy soft-scrambled eggs with shrimp and scallions (via USA Today). Make sure to check out Porowski's hot new cookbook, which published on September 14, 2021.