It Just Became Even Easier To Buy Buddy Valastro's Cakes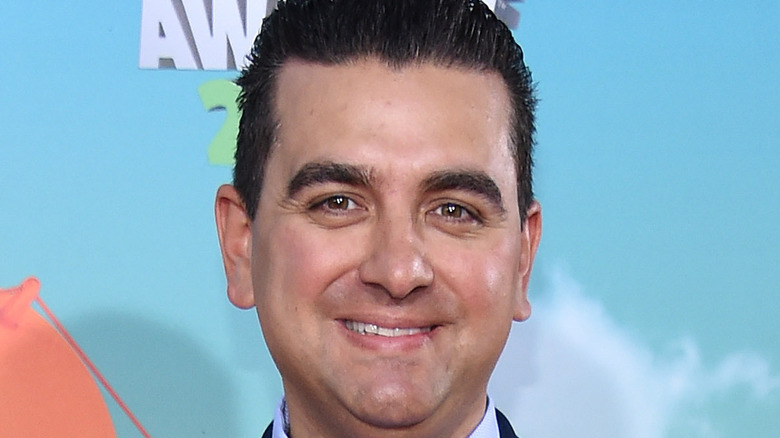 DFree/Shutterstock
Imagine ordering "Cake Boss" Buddy Valastro's famous and scrumptious rainbow cake with delectable multi-colored layers sandwiched between buttercream icing and covered with rainbow sprinkles — and doing so with just the touch of a button. Now, it just became easier than ever to get a taste of the fantastic cakes from the dessert whiz's Carlo's Bakery as the company has rolled out a virtual cake delivery service called Buddy V's Cake Slice. 
Customers can simply order a slice through the website or the Buddy V's Cake Slice app, available in the Apple and Google Play stores, and get the dessert at home in no time via popular delivery services.
Buddy V's Cake Slice was born out of a partnership between Valastro and Virtual Dining Concepts (via Eater Las Vegas), a company aimed at increasing eatery sales by incorporating delivery options. And Virtual Dining Concepts founder Robert Earl is excited about the collaboration. "Buddy V's Cake Slice works on so many levels ... if you love cake as much as I do, you're going to love what Buddy has created," Earl said (via QSR Magazine).
Enjoy a sweet treat without leaving your couch
Here's how it works: After each delicious cake is made at Carlo's Bakery, it is sliced and flash frozen to preserve it. The cake slices are then shipped to participating restaurants across the United States, and, with the power of technology, customers can order the desserts and have them delivered to their homes via popular third party services. The slices run for $8.95 each (via Eater Las Vegas) and currently include the options of Vanilla Rainbow, Confetti, Chocolate Fudge, Red Velvet, and Black & White Fudge flavors.
The number of participating eateries will expand each week and cake options may increase as well. Beverages such as soda and water will also be available to accompany the cake delivery (via Buddy V's Cake Slice website).
Buddy Valastro spoke with enthusiasm about the new delivery concept, telling QSR Magazine, "Now you can enjoy your favorite New Jersey Baker's cake slices with your favorite people — delivered right to your door. It's cake Hoboken-style, baby!"