Giada De Laurentiis' Pasta Alla Vodka Hack Saves So Much Time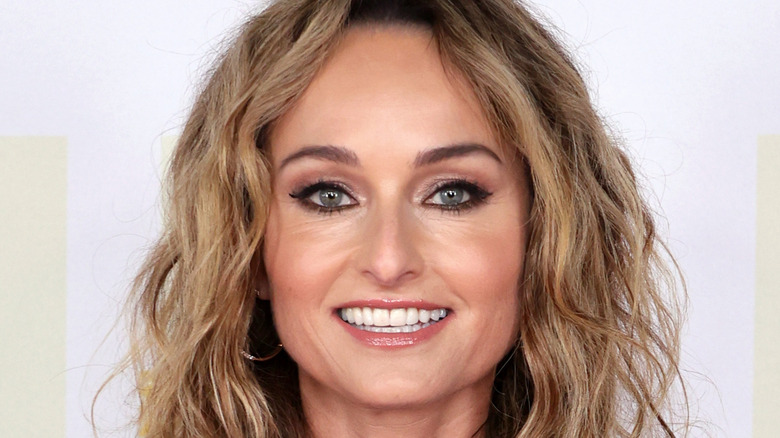 Kevin Winter/Getty Images
Few things are as delicious as curling up with a big bowl of pasta after working away on it as an ambitious weekend cooking project. Whether you choose to make your own pasta or just an all-day, slow-cooking sauce like bolognese or simmering vodka sauce, it can take quite a bit of time. Celebrity chef Giada de Laurentiis just shared an amazing hack that will shave tons of time off of making vodka sauce, though, and that means you can even enjoy a pasta night during the middle of the week.
Typically, vodka sauce for pasta alla vodka involves simple ingredients — just chopped onion, butter, crushed tomatoes, vodka and heavy cream. But the key is cooking those ingredients down slowly to allow the flavor to develop. That's why most vodka sauce recipes take around an hour or a little longer to make (via All Recipes). However, de Laurentiis told She Knows that it is perfectly acceptable to get a jump start on vodka sauce by skipping ahead and using store-bought tomato sauce for the base of the vodka sauce.
This is De Laurentiis' recipe
By starting out with pre-made tomato sauce, the flavors are already developed and you can simply add the other ingredients to make your own silky, cheesy vodka sauce. While De Laurentiis also shares her own Simple Tomato Sauce recipe with her pasta alla vodka recipe for fans to make ahead or from scratch if they have the time, she also notes you can swap in store-bought marinara (via Giadzy).
With the tomato sauce base in the pot, all you then have to do is add the vodka and let it simmer until it reduces. That should take around 20 minutes. Once the vodka sauce has reduced, simply stir in the heavy cream and let the sauce heat up again before finishing with some parmesan. Of course, you'll also want plenty of parmesan to grate over the final dish too. Just like that, de Laurentiis' hack makes a decadent weeknight pasta manageable.