Nearly 27% Believe This Celebrity Chef's Cooking Is Completely Overrated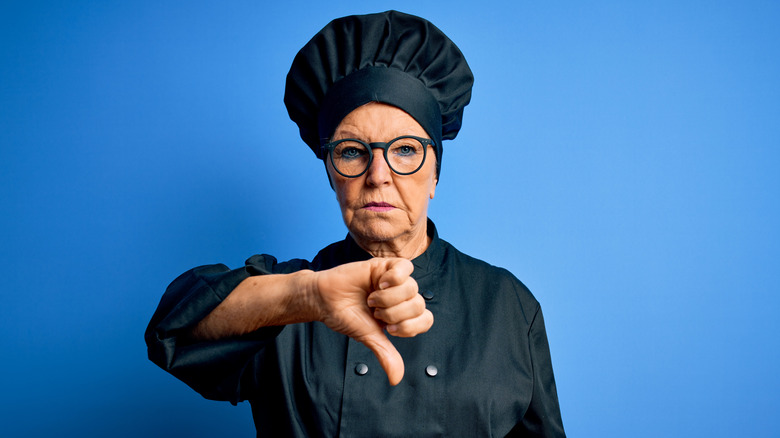 Krakenimages.com/Shutterstock
Fame typically doesn't come without controversy. And despite seeming to churn out beautiful, mouthwatering dishes on a constant basis, celebrity chefs are no exception — there's always going to be a fair share of opposers. Even other chefs, sometimes, as in the case of Eric Ripert and Gordon Ramsay. BabbleTop lists 15 celebrity chefs from "least mean to meanest," highlighting the low points and controversies of such figures as Paula Deen and Action Bronson. But what if you think a famous chef just doesn't live up to the hype? 
Sure, there's the possibility that an at-home chef gets a recipe wrong and blames the celebrity who created it, but some folks just don't jive with some of television's most well-known chefs. Perhaps it's the style of food they cook, the recipes they produce, their personality on TV, or how they come across on social media. Sometimes, people just have their opinions.
The team at Mashed decided to conduct a poll of 612 U.S. respondents to see how different celebrity chefs stack up against their own reputations in the eyes of some viewers. And you might be surprised at some of the results.
More than a quarter of people chose Rachael Ray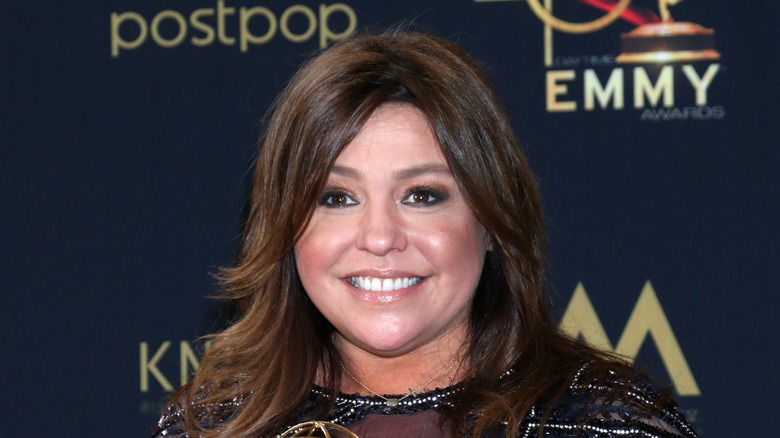 Kathy Hutchins/Shutterstock
Now, there are only so many celebrity chefs out there. With a handful of names, faces, and television shows they've been on (or hosted), opinions may be swayed by what people have seen and what their tastes are. But in terms of who the public views as the most overrated, based on Mashed's survey, David Chang and Tyler Florence are safe, coming in with 6.70% and 8.50% of the votes, respectively. Nigella Lawson isn't far behind, claiming 10.78%. The other poll options include Emeril, Rachael Ray, Guy Fieri, and Wolfgang Puck, the latter of the two coming in close for second-most overrated with 16.18% and 16.50%, respectively.
Emeril found himself somewhere in the middle with 14.87% of respondents calling him overrated. It's Rachael Ray that the most pollees determined to have the most overrated cooking, with 26.47% of the total votes. It's not exactly a surprise people feel this way, but only because Ray herself has admitted she doesn't title herself as a chef, in part because she has no formal culinary training. We've got to hand it to her for her entrepreneurship, though — the lady knows how to make a buck. And at the end of the day, isn't that what matters most?