The Tattoo Parlor You Didn't Know Aarón Sánchez Owns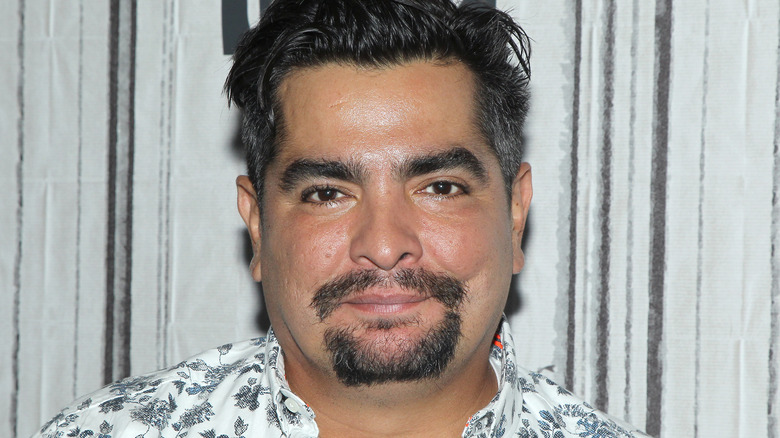 Jim Spellman/Getty Images
To say that Aarón Sánchez is a badass is an understatement. Sánchez's career has exploded. In addition to roles as a judge on "MasterChef," "MasterChef Junior," "Chopped," and "Chopped Junior," the celebrity chef has also made appearances on a number of other TV shows, authored two cookbooks and a memoir, being granted with a James Beard Award, and opened his own restaurant, Johnny Sánchez, in New Orleans (via Sánchez's website). But there's one of Sánchez's endeavors you might not know about. In addition to being covered in tattoos himself, the chef actually owns a tattoo shop in New York City called Daredevil Tattoo, which he co-owns with Brad Fink and Michelle Myles, the latter of whom gave him his first tattoo in 1995 when he was just 19 years old (via Hattiesburg American).
Daredevil Tattoo is super cool because not only is it a tattoo shop, but it's also a museum dedicated to preserving the history of the art of tattooing. The collection stems from Fink's personal collection and includes original tattoo-themed artwork and antique tattooing machines, among other fascinating tattoo memorabilia (via Daredevil Tattoo).
Aarón Sánchez has a firm stance on ink in the food industry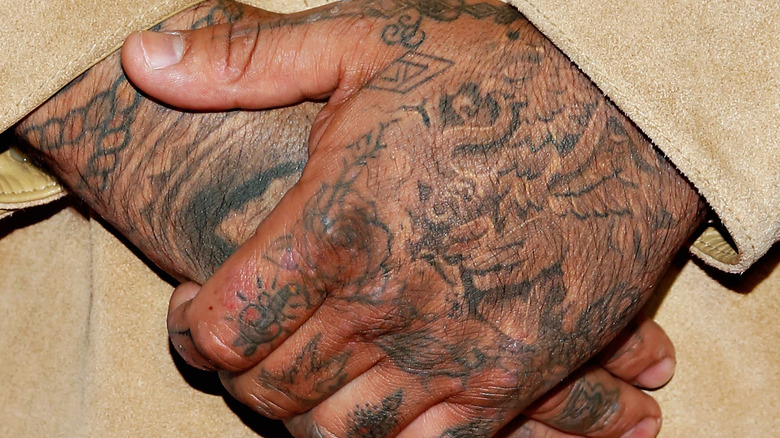 Cindy Ord/Getty Images
While Fink and Myles originally opened the shop in 1997 and Sánchez has been a customer since, he didn't come on as an owner until more recently. In the shop's early days, Sánchez would feed the shop's employees in exchange for his ink. "Chefs and the tattoo world have been colliding for a while. When I started cooking, like tattooing it was considered an anti-establishment way of life," Sánchez said (via Hattiesburg American).
But don't get Sánchez wrong; as much as he is involved in his tattoo business, he thinks tattoos in chef culture have become overdone, and one thing's for sure, he's passionate about his stance. "It's almost a joke now, it's become so f-cking cliché," he told Inked. "I'll be there at a restaurant with an open kitchen and I'll see kids with a whisk, the cliché knife. The one that really makes me puke in my mouth is the asparagus bundle."