Buddy Valastro Reveals The Truth About His Relationship With Duff Goldman - Exclusive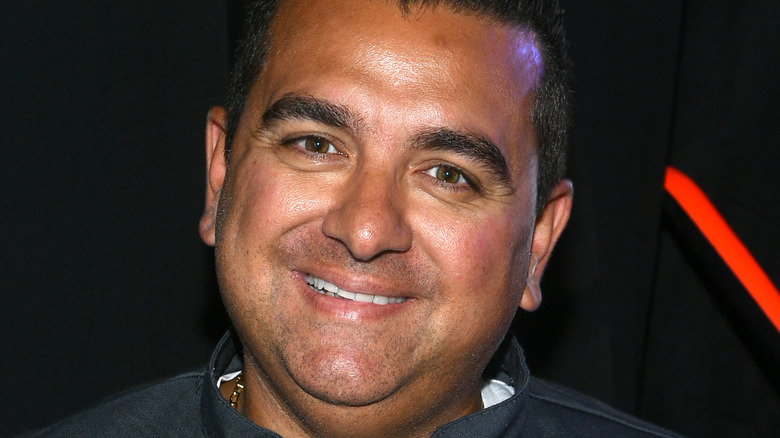 Dave Kotinsky/Getty Images
Fans of "Cake Boss" Buddy Valastro have a lot to be excited about these days. The baker behind Carlo's Bakery recently launched his own virtual brand, Buddy V's Cake Slice, so fans across the United States can have a fresh slice of his most popular cakes within half an hour of ordering. To celebrate the launch, Valastro talked with Mashed during an exclusive interview to explain a little more about the new brand. Of course, Valastro also filled Mashed in on the last season of "Buddy vs. Duff" and his relationship with his competitor. While they might be duking it out for the title in the baking competition, it turns out the two master bakers are actually pretty close.
Valastro explained just how well they hit things off when they originally met. "Me and Duff are good friends. I guess season one, which is crazy and people don't believe us, but we knew of each other, but we really didn't know each other," Valastro said. "And over the years of being able to kind of start to work together, him and his team are amazingly talented artists. And I have the utmost respect for them and they have the utmost respect for us," he added. The jovial spirit doesn't stop some smack talk, though. "We're still boys enough where we bust each other's chops a little bit. It's like, we're like two guys on a basketball court," Valastro joked.
Buddy and Duff are actually pretty close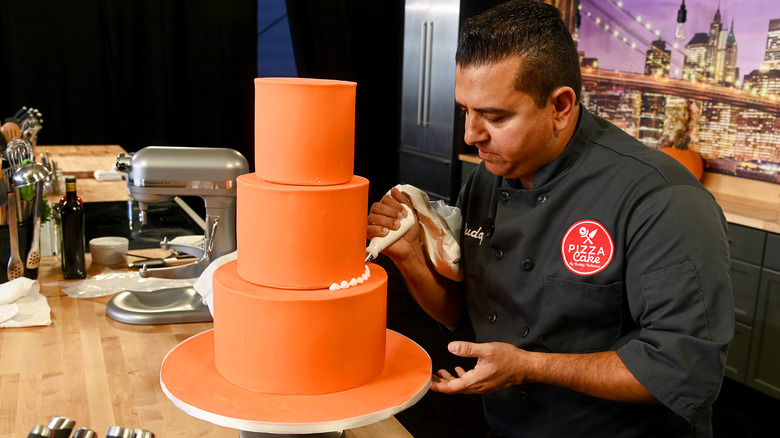 Dave Kotinsky/Getty Images
The best part of all might be that Buddy Valastro gets an inside look at some of the precious photos Duff Goldman takes and shares of his daughter Josephine. "He, once in a while, texts me a picture of his daughter, who's beautiful and adorable," Valastro said. "And I'll send her clothes, and they'll send me a picture, 'Oh, she's in uncle Buddy's outfit today,'" he added. Clearly, the two share a great friendship. 
Even then, the pair of celebrity bakers still have their eyes on winning "Buddy vs. Duff" — but perhaps, Buddy more so than Duff. "He's a great guy. Look, do we want to win? Yeah. And do I think that he brings out the best in me, and I bring out the best in him? Yeah," Valastro said. "But if it makes sense, even though I want to win, I'm not rooting against him. You know what I'm saying?" he added. No matter how hot the competition may get, Valastro is obviously quite happy to have a friend like Goldman. "He was one of the first people with my injury who texted me, and he was back and forth with me. So we have a really good relationship," Valastro explained. 
If you're in the mood for a slice of Buddy Valastro's cake, head over to Buddy V's Cake Slice and place your order. You can always keep up with what the Cake Boss is up to by following him on Instagram.