The Unexpected College Degree Giada De Laurentiis Earned From UCLA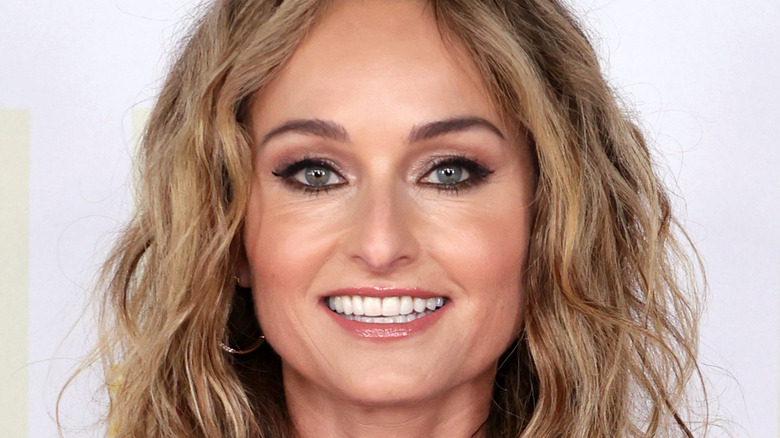 Kevin Winter/Getty Images
Like many of today's most notable chefs, Giada De Laurentiis developed an interest in food at a very young age. According to Insider, the Food Network star's family held grandiose meals every Sunday during her childhood that played a big part in her love for the culinary arts. However, the time she spent in the gourmet grocery store that her grandfather, movie producer Dino De Laurentiis, opened seemed to really solidify her passion for the field. "I was 12, and I would go there after school. I just fell in love with the whole scene," De Laurentiis told Time in 2006, also noting that her favorite part of the experience was "being in the kitchen, watching the customers come in and talk about what they liked and didn't like."
Having determined her love for all things food and cooking at such a young age, you would think that De Laurentiis would want to get started on her culinary career as soon as possible, but the "Everyday Italian" host had other plans. Unlike her longtime friend, fellow chef Bobby Flay, who dove into the restaurant industry at the young age of 17 after dropping out of high school, De Laurentiis decided to pursue higher education instead. Per Eater, the cookbook author proudly attended college at the University of California, Los Angeles (UCLA), where she majored in a subject that you probably wouldn't expect.
Giada De Laurentiis' degree has little to do with cooking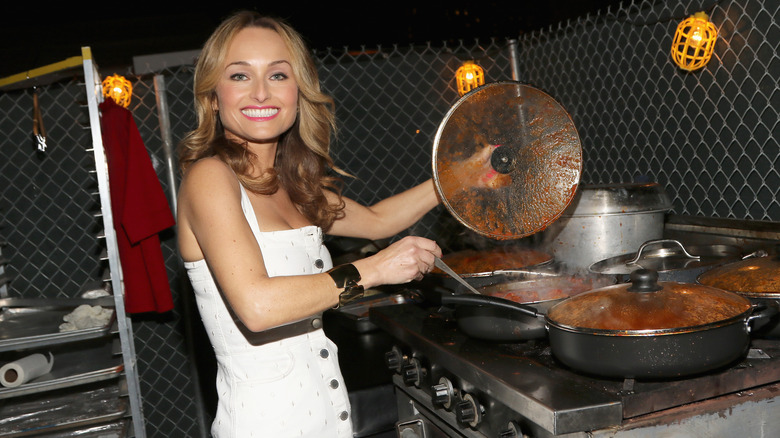 Alexander Tamargo/Getty Images
Giada De Laurentiis wasn't always on the path towards a culinary career. Despite her keen interest in food, she opted to go to college after earning her high school diploma, ultimately becoming the first member of her family to do so (via Eater). And while the restaurateur could have chosen to study something related to the culinary arts during her time at UCLA, such as restaurant management, or perhaps even pursued a degree that would prepare her for her time on camera, Travel Master reports that she settled on a somewhat surprising major: Social Anthropology.
According to The University of Manchester, Social Anthropology is "the study of human societies and cultures," so not exactly related to the culinary world the De Laurentiis developed a passion for before even becoming a teenager. Yet still, the Food Network star committed to her studies, eventually earning her degree on the subject in 1996 — though it wasn't long before she realized that she still had a strong desire to be in the kitchen. Just months after graduating from UCLA, Eater reports that De Laurentiis decided to enroll in culinary school at Le Cordon Bleu in Paris, and while it wasn't the easiest experience for her, the decision helped catapult her to stardom and become the household name that she is today.