Arby's Has Good News For Fans Of Its Boneless Wings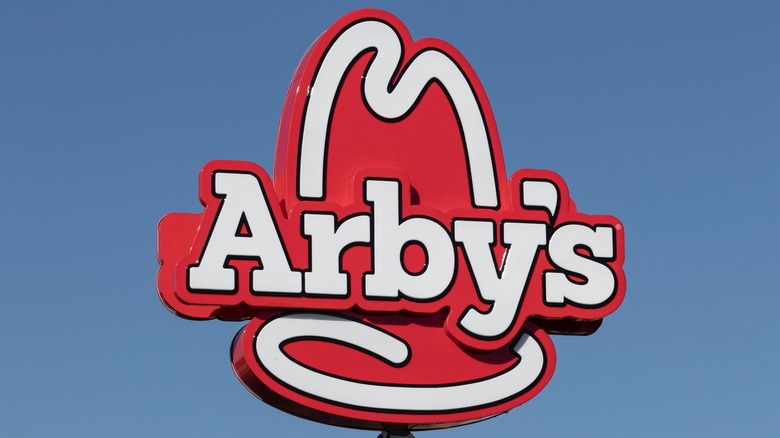 Jonathan Weiss/Shutterstock
If you went out of your way to try out Arby's boneless wings during their initial test run that began last December, then all your effort was not in vain. The fast food chain recently announced the wings will be making an appearance on their menu for a limited time. So, for all of us Arbz (Hey, Arby's fans deserve a cute nickname, too!) who weren't lucky enough to taste them during testing, now is our chance to try them out!
According to a press release from Arby's, the boneless wings are made entirely of white meat with a "crispy, seasoned breading," and are "freshly sauced and tossed to order." Like in the previous test run, the new wings will be served with crinkle fries, which already found a permanent spot on the menu back in April (via Delish). The promotional discounted price for the six-piece boneless wings and crinkle cut fries combo is $5. Need some more deets before you decide if you're willing to drop a Lincoln?
The boneless wings will come in two flavors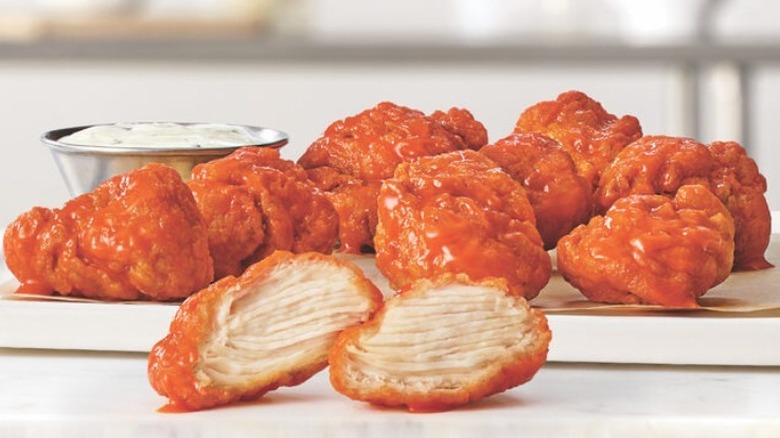 Arby's
When it comes to Arby's new boneless wings, you have more than one option. According to the press release, if you like your wings classic, you should go for the Classic Buffalo Sauce, which "uses a cayenne pepper sauce as a base combined with melted butter goodness to create a craveable fusion of a classic flavor with a kick of heat." No word on the sauces yet, but we're hoping ranch dressing is in the mix to pair with this oldie-but-goodie flavor.
The other flavor option available is for those who enjoy their wings "with a little sweet heat." Arby's boneless wings Hot Honey Sauce comprises honey, lime, and smoky flavors "with a medley of peppers" according to Arby's press release. Sounds tempting. Of course, you could always live your best life and order both flavors. (Who's gonna stop you?)
If you can't wait to taste the new wings, pop open your calendar app and jot this down: Arby's boneless wings will be available on October 25.