Buddy Valastro Is Dreaming Up A New Kind Of Dessert - Exclusive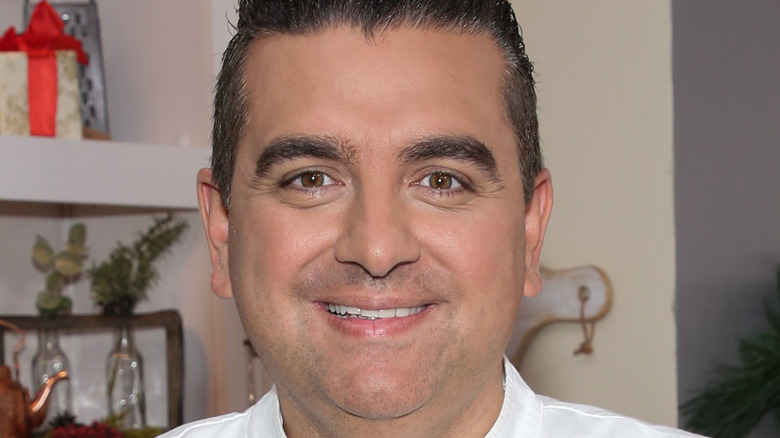 Paul Archuleta/Getty Images
Buddy Valastro is always busy working on something new and grand. He recently launched a new digital brand, Buddy V's Cake Slice, that has allowed him to really expand his sweet empire. Fans from across the United States can order up a slice of one of the most popular flavors and have it delivered to their door, which is kind of miraculous. But now that the concept has made its debut, Valastro has already moved on to the next big idea: dream cakes. It's so new, he hasn't exactly settled on a name for the new desserts yet nor has he talked to anyone about the new idea apart from Mashed, during an exclusive interview.
"Dream cakes is going to focus on a certain ingredient, and it's going to be what I dream of having with this ingredient," Valastro said. "Sweet potato was the one thing that I did, it's like, 'Okay, what should this be?' And I did a combination of a layer of sweet potato cake and I did a layer of sweet potato pie. And then I put this like granola or pecan crumble on it. I put marshmallows on top and they kind of roasted. I actually did a brown sugar Swiss meringue buttercream with cream cheese in it to get a little twang. ... But it's about, 'What's going to accompany sweet potato best? A pie, a cake, and a cheesecake? Or, a cookie?'" he explained. "I was really inspired, honestly, truth be told, I was at Ruth's Chris and I was eating the sweet potato, with the candied pecans or whatever," Valastro added. "And I was like, 'You know, this tastes like dessert. Like it's savory, but it tastes like dessert.' It's like, 'How do I take that and bring it into my world?'"
Valastro wants to show what a single ingredient can do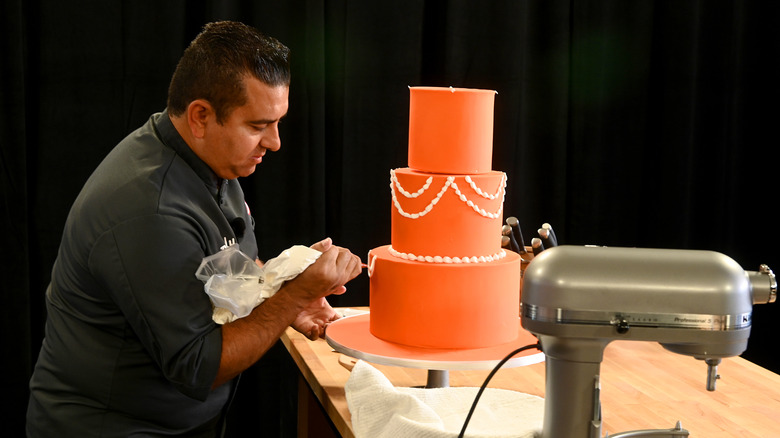 Dave Kotinsky/Getty Images
It might sound similar to other Franken-desserts, but the new "dream cakes" combine a wider array of ingredients and types of dishes than simply two kinds of desserts (via Washington City Paper). While the new concept is still in the testing phase, it certainly sounds delicious. Valastro even gave another example based on accentuating and highlighting the best flavors of blueberries. "You might like blueberry pie, I might like blueberry cheesecake. I like blueberry muffins. Maybe I'm taking those three components and putting them together for the ultimate experience of flavor, texture, and to really drive your senses wild," Valastro said. It certainly seems he has a clear vision for the new spin on sweet treats. 
Only time will tell what becomes of the new "dream cakes" concept, but hopefully, fans will start seeing some new bakes coming from Carlo's Bakery in New Jersey. Until then, everyone — no matter where they are in the United States — should have better access to enjoy Valastro's best-selling cakes for now. 
Can't wait for dream cake? Head over to Buddy V's Cake Slice and place your order. To stay up-to-date with the Cake Boss, follow him on Instagram.