The Reason Chick-Fil-A Fans Miss Its Old Calendars So Much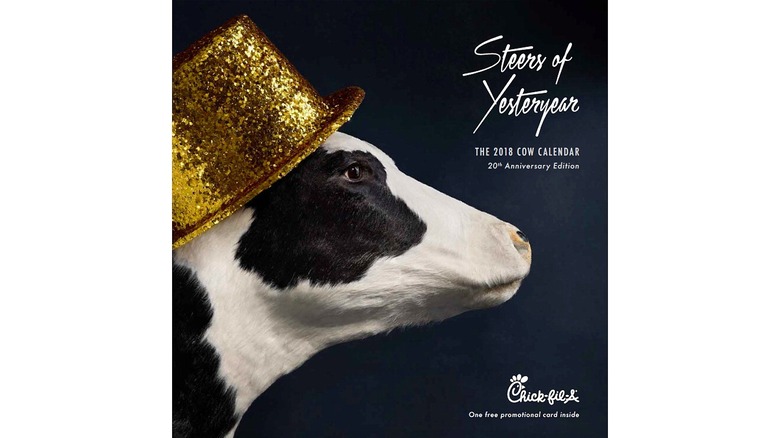 The Chicken Wire/Chick-fil-A
When Chick-fil-A put its Cow Calendar out to pasture in 2018, fans of the brand couldn't have been more disappointed (via ABC 7 News). On Twitter, user @Mccartt_S called the retirement a "national tragedy," and @maxstweetz declared it "the beginning of the END." Over 1,000 people signed a petition on Change.org asking Chick-fil-A to bring the novelty item back.
Three years later, the Cow Calendar is still a hot topic among Chick-fil-A customers, with a recent post on the Chick-fil-A subreddit reigniting conversation about the beloved item — and shedding light on why fans are still upset about Chick-fil-A's decision to retire it. According to the author of the subreddit post, goldenhorseshoewars, the annual Cow Calendar was loaded with coupons and freebies: "I really miss Chick-fil-A Calendars," began the post. "They cost like $10 and probably had $30 worth of coupons. I will never forget the lie that Chick-fil-A told. When they discontinued the calendars, they said that they would replace the coupons from the calendars with free rewards on the Chick-fil-A One App. This was a complete lie. They do not send out monthly or even quarterly free items on the Chick-fil-A app."
Out with the old coupons, in with the new rewards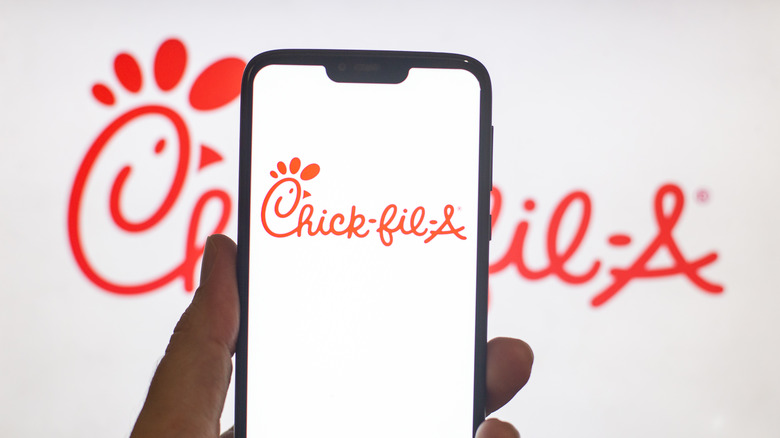 RoberioJr/Shutterstock
In the comments section of the Reddit post, many fellow Chick-fil-A fans seemed to agree that the Cow Calendar coupons were superior to the rewards on the Chick-fil-A app. "They really haven't been giving out any coupons or rewards at all," concurred one subreddit member. "All I've seen is a free chicken sandwich during a game win or something but it's pretty rare." A few disagreed, reporting that they regularly received freebies and rewards on the Chick-fil-A app — but others were quick to suggest that the coupons might be specific to the customers' locations.
Fortunately, a Chick-fil-A employee was apparently on hand to clarify the situation. Identifying themselves as a manager at a Chick-fil-A restaurant, they denied that Chick-fil-A had ever promised to bring monthly rewards to its app, and explained that the availability of coupons and rewards on Chick-fil-A One varies by location and operator (via Reddit). Moreover, they claimed, "Research found that about 27-34% [of calendar] users only used the coupon and didn't purchase anything else. Thus it was replaced with the points system, making sure that loyal customers were rewarded."