The One Dish Marc Murphy Never Makes At Home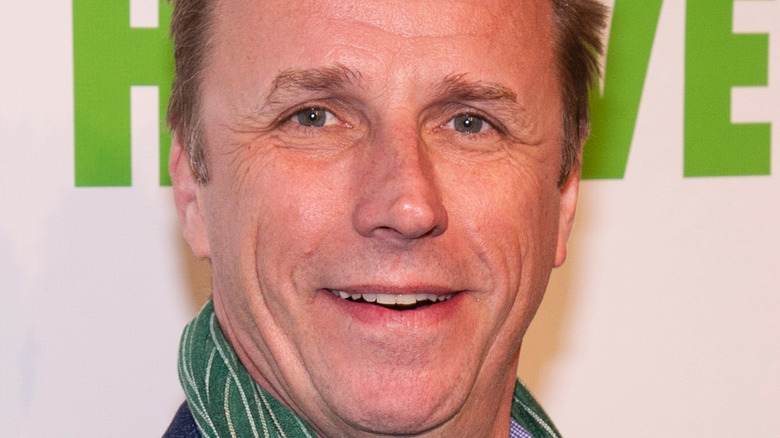 lev radin/Shutterstock
Marc Murphy has made a career of cooking delicious food. The celebrity chef has been in the business for more than 20 years, according to his bio, starting as an apprentice in France and Italy after graduating from the Institute of Culinary Education. Since then, he's been a long-standing judge on "Chopped," the popular cooking competition, and has appeared as with his fellow culinary stars on programs like "Beat Bobby Flay," "The Rachael Ray Show," "Guy's Grocery Games," and more. Murphy has also owned and run four high-end restaurants — Ditch Plains, Landmarc, Grey Salt, and Marcolino — which served up gourmet Mediterranean fare for years. 
While Murphy is one of the best of the best in the culinary world, even he has a few weaknesses — a.k.a., there are some dishes that he doesn't like to whip up at home. Which dish does he never make himself? The celebrity chef recently confessed to the meal he only orders from restaurants.
Marc Murphy doesn't like making sushi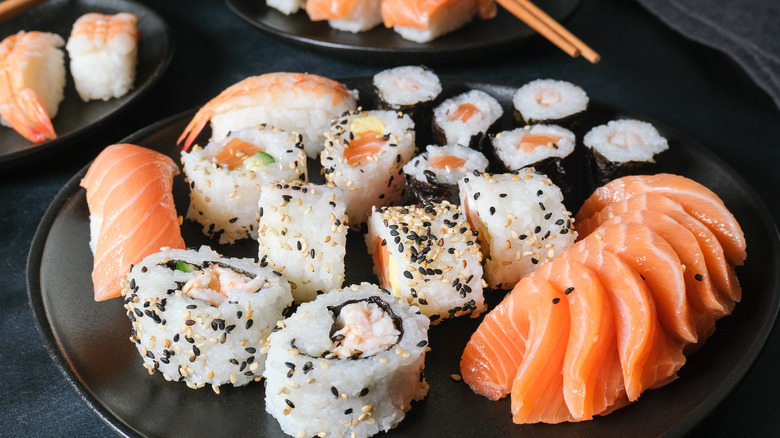 Elena.Katkova/Shutterstock
When Food Network asked Marc Murphy about the one dish he never makes himself and instead orders out, he answered, simply, "Sushi." This makes sense, as the chef's specialty tends to be French and Italian food, according to his Food Network bio (and his time spent cooking there after culinary school). And he isn't the only celebrity chef who gets a little anxious about preparing homemade sushi. Gordon Ramsay also struggles with the Japanese cuisine. "I'm nervous because I feel, for the first time in my 21 years in the kitchen, that I'm out of my depth," the chef confessed in a video in which he attempts to make the dish.
But sushi chefs say that while it may be intimidating, making sushi at home isn't as difficult as you might expect. "Honestly, sushi is not that hard if you have a little patience and a sharp knife," chef Ken Sze, owner of Philadelphia sushi joint Tuna Bar, once told The Philadelphia Inquirer. "Even if the roll's a little messy and the fish isn't sliced exactly like your sushi chef would, it'll still taste good." Murphy might want to take a hint — or a lesson!