This Spicy Ingredient Takes Drew Barrymore's Spaghetti To The Next Level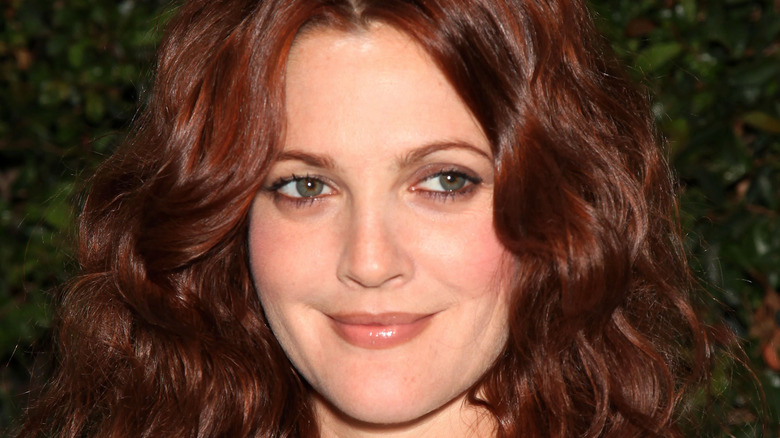 DFree/Shutterstock
The talented Drew Barrymore first graced our screens as a childhood actress in cult films like "E.T. the Extra-Terrestrial" and "Firestarter." Throughout her impressive career she's also been a producer and now even has her own series, "The Drew Barrymore Show." What can't this skilled entrepreneur do? If you were thinking maybe cooking is where she stumbles a bit like the rest of us, you'd be wrong. Thankfully, the cookbook author is here to help impart her culinary knowledge to us, so that we can make mouthwatering spaghetti just like hers.
Barrymore recently went on the "Rachael Ray Show" to show fans how to make her incredible looking pasta. She told Ray that her first important step when it comes to her famous recipe is making sure to add cherry tomatoes that are halved, since they cook very differently than whole ones. "If you know that going into the recipe, you can't mess it up," Barrymore explained. Another important step is blending in a specific spice that has a little kick to it.
Why Drew Barrymore adds harissa to her spaghetti dish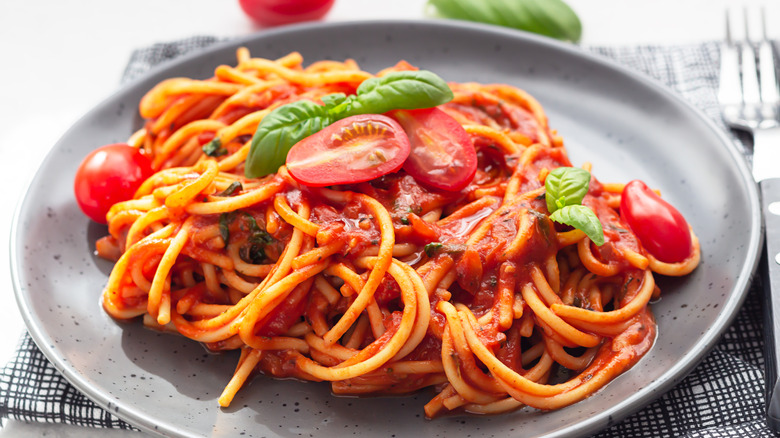 Maslova Valentina/Shutterstock
The starlet told Ray that her technique to get an entrée that's packed with flavor is adding a bit of the fiery ingredient to her tomato sauce. "My secret to this dish is harissa," Barrymore revealed during the segment. "It's a Tunisian spice and it's very smoky and a tiny bit spicy." However, she added that you don't want to add too much, so she typically starts off with just a tablespoon. Another unique component the "Charlie's Angels" actress adds to her spaghetti is noodles made from chickpeas, per the Rachael Ray Show.
Barrymore typically lets them boil for six to seven minutes before draining the noodles and rinsing them under cool water. After that, she makes her sauce in a pan that's filled with ingredients like garlic, red pepper flakes, onion powder, and of course the halved cherry tomatoes. The talk show host then adds her coveted harissa spice and tomato paste to the mix and the recipe is essentially finished. Which makes this dish not only sound incredibly delicious, but also super easy to make — which is exactly our kind of meal!