Giada De Laurentiis Wants You To Stop Believing This Pasta Myth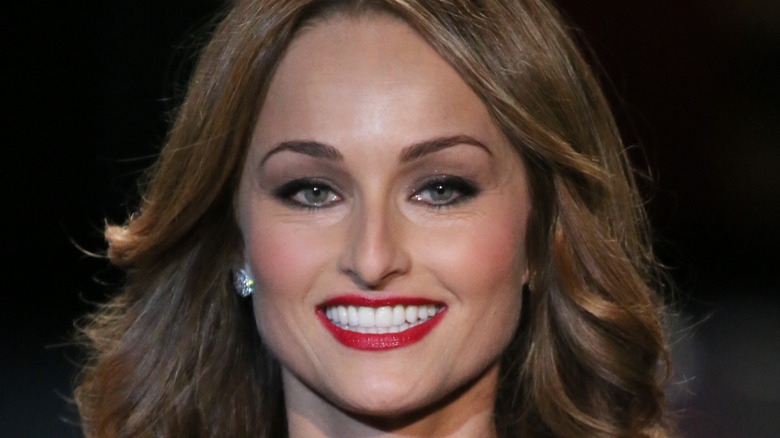 FashionStock.com/Shutterstock
Do you love Italian food? We know we sure do — from thin-crusted Neapolitan pizza to rich risotto to cold, creamy gelato, we can't get enough of the savory and sweet specialties that hail from this Mediterranean nation. As food lovers, where would we be without caprese salad, eggplant parmesan, or tiramisu? We don't even want to think about it.
Of course, you can't talk about Italian food without talking about pasta. From simply creamy pasta carbonara to meaty pasta Bolgnese to veggie-loaded pasta primavera, we'll never tire of twirling strands of spaghetti around our forks — or using them to spear a pillowy ravioli. One woman we often look to for pasta expertise is Giada De Laurentiis, the Food Network star who's been known to opine on everything from her favorite pasta brand to the best way to add cheese to a pasta dish. So when De Laurentiis speaks up about a pasta misconception, we listen. 
Spaghetti and meatballs isn't really a thing in Italy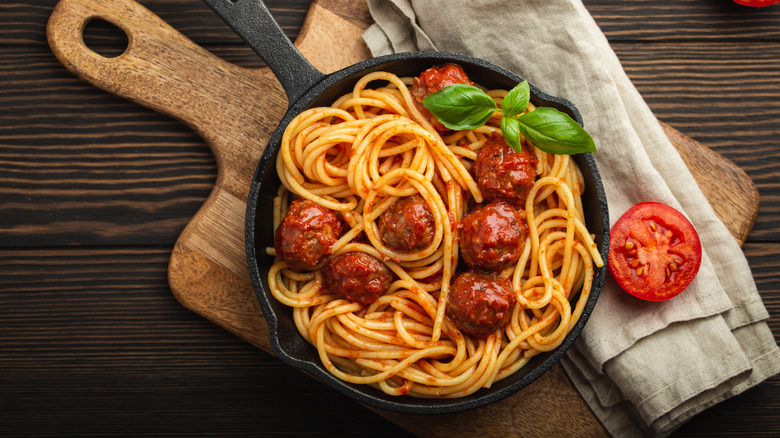 Elena Eryomenko/Shutterstock
When you think of the word "meatballs," what's the next word that comes to mind? We're willing to bet it's spaghetti — after all, this combo of ground meat and pasta is thought of as a classic and is likely a dish we've all been eating since childhood. And while there are many Italian variations on meatballs and of course tons of Italian spaghetti recipes, as it turns out, serving meatballs over spaghetti isn't an authentically Italian way to combine these two foods.
According to De Laurentiis, spaghetti and meatballs is not commonly served in Italy. In a tweet, the Rome-born food personality wrote, "Ppl always think of meatballs w/ pasta, but funny enough, it's not traditional in Italy to serve them together!" Instead, the famous cook noted, meatballs are often served over a very, very different food — dark greens, such as fresh arugula. "While 'meatballs with salad' might seem more odd here in the 'States, it's actually quite common in Italy," she wrote.
Attached to the tweet, De Laurentiis shared a recipe for pork meatballs over arugula, featuring ricotta-and-sausage balls served atop a bed of peppery greens dressed with lemon juice, olive oil, and shavings of Parmesan cheese. The dish sounds so good we've already forgotten all about spaghetti.