The Reason Texas Roadhouse Only Serves Lunch On Weekends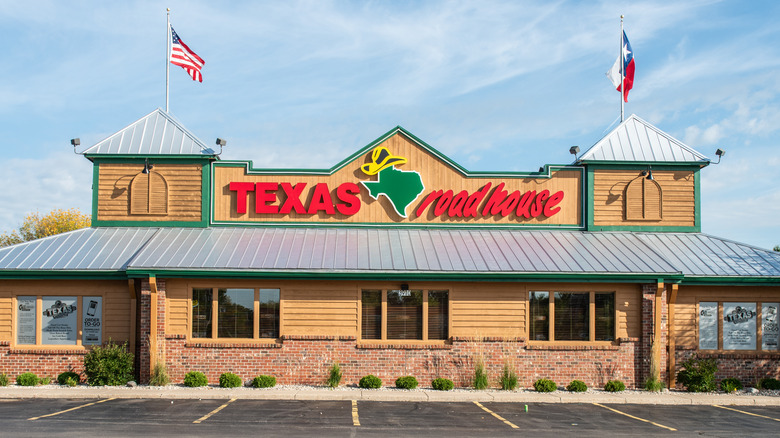 Keith Homan/Shutterstock
With an in-house butcher, a staff that line-dances for your entertainment, an on-site baker, and each location decorated to honor the town they reside in, it's no wonder that Texas Roadhouse has become the largest steakhouse chain in America (via FSR). Enjoying a juicy steak and a signature margarita at the popular steakhouse may be your favorite Friday night activity, but it might disappoint you to learn that Texas Roadhouse is not a restaurant you can host a business lunch in. 
The Texas Roadhouse chain only opens for lunch hours on the weekends (via Delish). The no-lunch policy goes for all Texas Roadhouse locations, though they are open on major holidays, per Clinicinus. Most of the steakhouse locations are open for business between 6 p.m. and 10 p.m., Monday through Friday with Saturday and Sundays hosting both lunch and dinner hours. You will find some locations offering earlier weekday hours, but not necessarily lunchtime hours, with early bird pricing specials on some popular dishes like the Roadkill Chop Steak (via Eat This, Not That!). So, why no lunch on the weekdays?
No weekday lunches will make you love Texas Roadhouse even more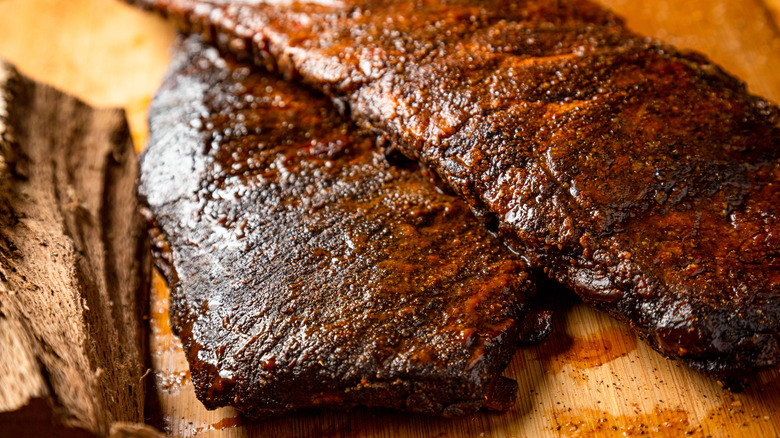 7713 Photography/Shutterstock
Another reason you'll want to frequent Texas Roadhouse is the exact reason you may be disappointed with the food chain ... its hours. Delish reports that the steakhouse is not open for weekday lunches with the intent to help the managers balance their time between work and home. Restaurant owner Jerry Westrom shared with Monster.com that most restaurant managers work from 50-80 hours per week, and explains that it can be a high-stress "lifestyle, not a job."
The Texas Roadhouse fact sheet states that the limited weekday hours are specifically for supporting a healthier lifestyle for the companies managers, as well as to help reduce costs. Caring about the well-being of employees is certainly an admirable reason to limit the week's working hours, making it a bit more difficult for steak lovers to stay disappointed. Even if you are dreaming of sinking your teeth into the sweet, soft, famous Texas Roadhouse rolls on your lunch break, it looks like you're just going to have to hold your horses until dinner time.