Why Gordon Ramsay's New Wines May Be Hard To Get In The U.S.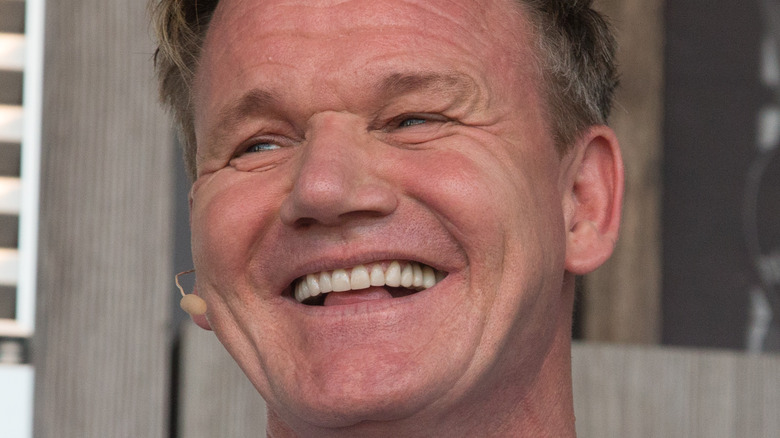 Sterling Munksgard/Shutterstock
On the heels of the success of his Californian wine endeavor, Gordon Ramsay Signature Wines, chef Gordon Ramsay has recently expanded his repertoire into European wines with the Gordon Ramsay Italian Collection (via Food & Wine). 
According to The Drinks Business, the wine line has been produced based on Ramsay's partnership with Benchmark Drinks and winemaker Alberto Antonini, and features three 2020 vintage blends: a red, the "Intenso Rosso," a white, the "Vibrante Bianco," and a rosé, the "Elegante Rosato." Each wine has distinct tasting notes and various Italian dishes are recommended as pairings, including Tuscan steak for the red, caprese salad for the white, and chicken cacciatore for the rosé. Grapes from the Tuscany and Abruzzo regions of Italy have been combined to attain the appropriate flavor profiles for the wines.
Ramsay is clearly excited about the release of the line. "Winemaking has always fascinated me," he said in a statement, per Food & Wine. "It's a magical process where tradition, passion, and science are blended together and captured in one stunning bottle." But some of us may not want to get too excited about the chef's latest collection just yet...
You'll need to hop across the pond to score a bottle of Gordon Ramsay's new wine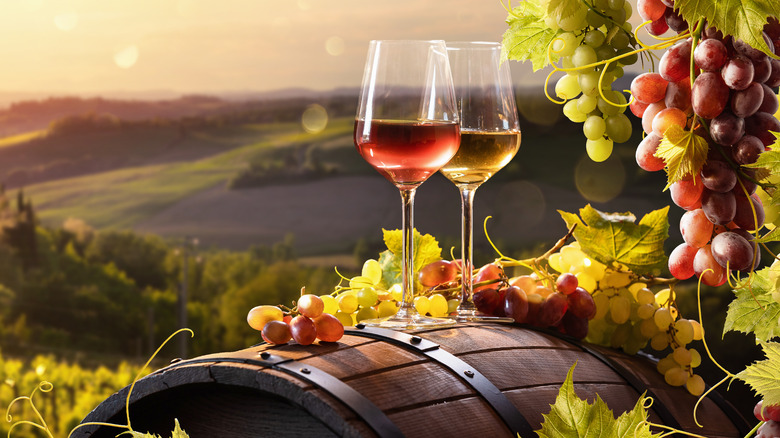 Pasko Maksim/Shutterstock
Despite the anticipation surrounding the reveal of chef Gordon Ramsay's second line of wine, it looks like you'll have to travel to get a bottle (if you live outside the United Kingdom, that is). Ramsay's collection will only be available at British grocery store Tesco as well as from the online wine distribution service Wine Delivered, which, according to their website, only delivers throughout the U.K. Total bummer for the rest of us.
If you are in the United Kingdom and happen to come across a bottle from the Gordon Ramsay Italian Collection, buy it — because, according to Ramsay, the wine is on par with the nature of wine he serves in his Michelin-starred restaurants. And for an added bonus, they are sold for just £10 (about $13.50 USD). "Italy and Italian wines have a special place in my heart... When it came to launching my own wine range, it was very important to set the same standards and quality as I expect in my restaurants," Ramsay said in a statement (via Food & Wine).