Cooking Up A Storm With Al Roker: Episodes, Guest Chefs, And More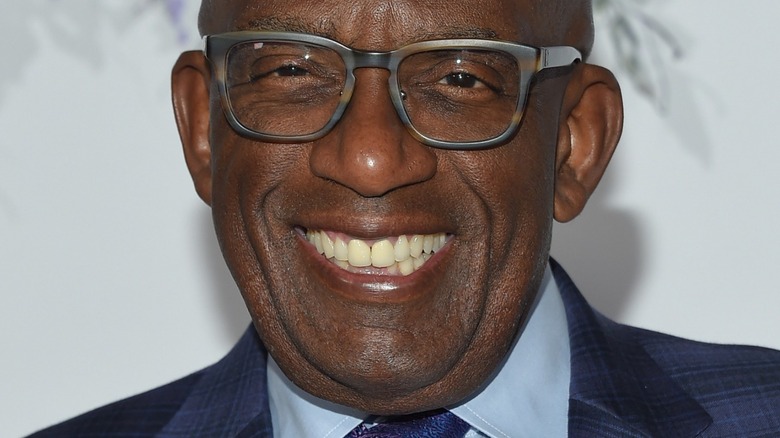 DFree/Shutterstock
We may receive a commission on purchases made from links.
Thanksgiving is a holiday all about traditions. In the morning, we gather with our families for the televised Macy's Thanksgiving Day Parade, watching the floats and performances as the day begins. A large part of the holiday is then spent making our favorite holiday dishes and desserts, and of course enjoying the undeniably scrumptious smells coming from the kitchen. Thanksgiving as a whole also gives us the chance to remember our blessings and spend time with the people we love — in addition to some delectable treats.
No one knows the holiday better than Al Roker, who has helped Americans celebrate it for decades by hosting the Macy's Thanksgiving Day Parade broadcast. Now, according to Thrillist, Roker has just launched a new project that's perfect for this Thanksgiving season. It's a new podcast called, "Cooking Up a Storm with Al Roker," and it invites celebrity chefs to share their favorite Thanksgiving recipes with listeners — the idea being to share advice for the holiday and highlight the diverse traditions from all across the country.
As the holiday approaches, and it becomes time to get ready to cook your annual feast and revisit your own family traditions, a few tips and new ideas from Al Roker's podcast may be just what you may need to get in the Thanksgiving mood. We've got all the details you need to know about Roker's new show below — it's available now on most platforms.
What does each episode of "Cooking Up A Storm" offer?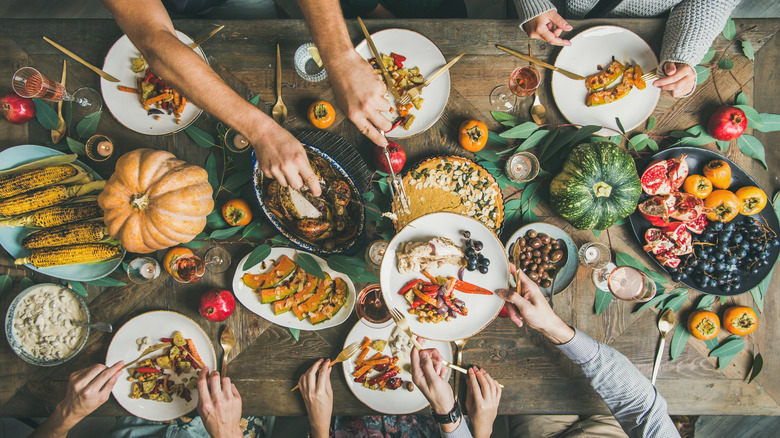 Foxys Forest Manufacture/Shutterstock
If you're ready to dive into Al Roker's new podcast, here is what you need to know about the program, which just launched. There are six episodes of "Cooking Up a Storm with Al Roker," with each one teaching the listener how to make a different dish for the holiday (via Today). The series as a whole will cover the entire Thanksgiving feast, though the episodes are separated into guidance for the various dishes on your table. 
Each episode stands on its own as Al Roker and a special guest chef discuss the recipe as well as personal stories about their Thanksgiving traditions and memories that are sure to warm every listener's heart. The episodes range from 20-28 minutes in length. And the dishes explored include Parmesan Smashed Potatoes (episode 1), Low Country Oyster Cornbread Dressing with Crispy Slab Bacon (episode 2), Crispy and Juicy Herb-Roasted Turkey and Honey-Thyme Gravy (episode 3), Caramelized Brussels Sprouts (episode 4), Cranberry Wojape (episode 5), and Sweet Potato and Plantain Pie in the sixth and final episode.
All six episodes of the podcast were released simultaneously on November 1, so you can listen to them right now on your favorite podcast platform like Apple Podcasts, or Spotify, or Amazon Music.
Who are the guest chefs on 'Cooking Up a Storm with Al Roker'?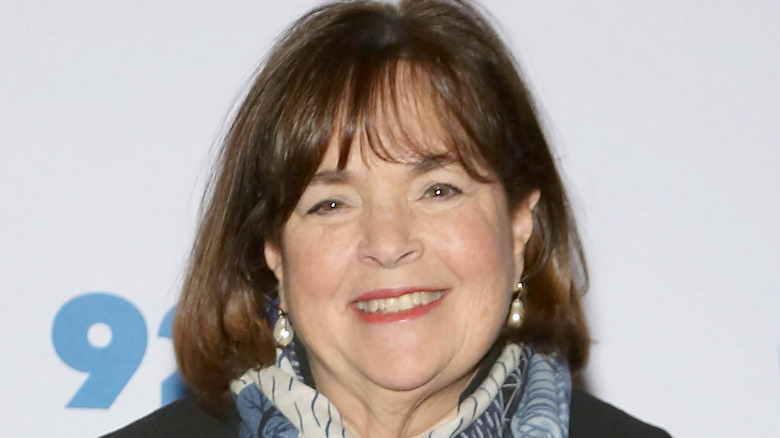 Manny Carabel/Getty Images
Al Roker's new podcast is loaded up with celebrity guest chefs who share their favorite recipes, traditions, and advice for making the holiday meal. You'll definitely recognize some of the culinary pros that make an appearance on "Cooking Up a Storm" — and you might even be delighted to find your favorite chef in the lineup.
"These folks are just a really great cross-section of America, along with being terrific chefs ... Getting to talk to them about how they came up with these dishes and their experiences with Thanksgiving, and what it means to them, was really special," Roker told Eater. As he said, he wanted to use the podcast to bring together a wide range of perspectives and voices that truly encapsulated the diverse America we live in, and each guest comes from a different background, giving a unique take on the holiday
The guests, in order of episode, are Ina Garten, Alexander Smalls, Sohla El-Waylly, Marcus Samuelsson, Sean Sherman, and Maya-Camille Broussard. They each come on the podcast to share their special Thanksgiving memories and dishes that are sure to inspire and will help make your Thanksgiving an unforgettable holiday.