The Most Memorable Dish That Maneet Chauhan Ever Ate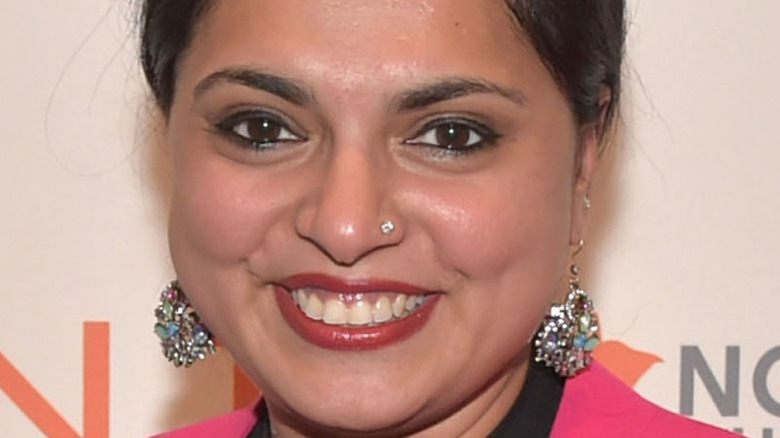 Theo Wargo/Getty
Whether you know her as one of the recurring judges of "Chopped," or as a former competitor on "The Next Iron Chef," Maneet Chauhan is well-versed in the world of cooking competition shows (via Food Network). Raised in the northeastern Indian town of Ranchi, Chauhan's love affair with food began at a very young age. In an interview with Parade, Chauhan joked that her culinary education began when she would trick her way into eating "double dinners." When she was growing up, Chauhan would eat dinner at home with her family, and then visit her neighbor's, claiming that she hadn't already eaten yet. The talented chef went on to graduate at the top of her class at the Welcomgroup Graduate School of Hotel Administration in India, and later attended The Culinary Institute of America, where she graduated with high honors (via Food Network). Impressed yet?
Nowadays, Chauhan is slowly building up her culinary empire in Nashville, Tennessee with her husband and business partner Vivek Deora. In an interview with Southern Living, Chauhan discusses how Chauhan Ale & Masala House, a vibrant Indian eatery, brought a whole new kind of dining experience to this Southern city. "I want the world to see the true beauty of Indian food," said Chauhan to Parade. While South Asian cuisine will always be close to Chauhan's heart, her most memorable meal of all time actually occurred at a restaurant in Northern Italy.
The Chopped judge's favorite meal was discovered on the Island of Burano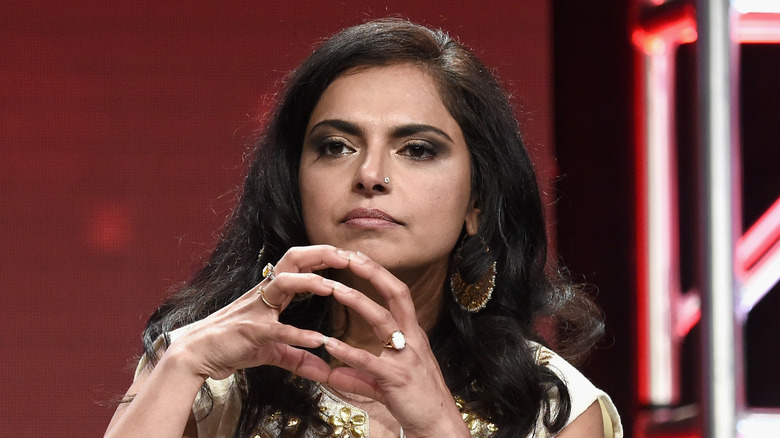 Amanda Edwards/Getty
When it comes to foodie cities, in Maneet Chauhan's opinion, Singapore is at the top. "It's an amazing melting pot of Asian food — Indian, Thai, Indonesian, Malaysian and Chinese — and has a perfect balance of delicious street food and some amazing upscale dining," she shared in an interview with the Food Network. But her most memorable meal of all time occurred in Italy during a first-year-anniversary celebration with her husband. The couple took a day-trip to the Island of Burano and dined at the renowned restaurant Trattoria al Gatto Nero da Ruggero. Chauhan describes the experience as "one of the most incredible meals of our lives."
"We had the freshest seafood, the most delicious risotto," she gushed. "It was a true homage to highlighting the beauty of the freshest ingredients, best olive oil, garlic and the secret ingredient in their cooking — salt from Trapani." 
When it comes to Chauhan's favorite partner in the kitchen, Deora comes out on top. The Food Network star describes her husband as both a "meticulous" and "loving" chef. Sounds like you picked a good one, Maneet!